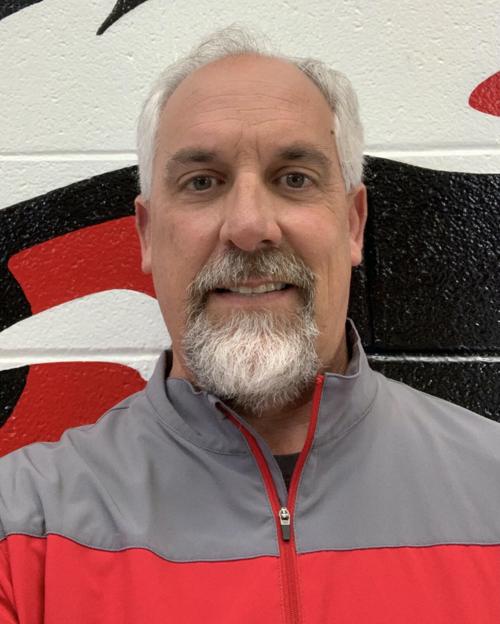 The record books indicate Phil Anderson's history with football after serving as head coach at Eufaula's Lakeside School from 2012-14 and again in 2016.
But Anderson has always considered himself a "baseball guy."
A longtime high school assistant baseball coach in Tennessee before his days at Lakeside, Anderson will now direct a high school baseball team.
An assistant coach the last two years at Eufaula, Anderson has been elevated to the Tigers' head baseball job, following Nathan Black, who left the position in late April. It will be Anderson's first head baseball coaching role since leading Pope John Paul II in Hendersonville, Tenn., in 2002.
"I was always a baseball guy first, but when I was coming out for coaching, you were a football coach and then secondly a baseball coach, so everywhere you went they hired a football coach and if you can fit into the baseball job, that is great," Anderson said. "I am excited to get back into it."
Anderson has been in the Eufaula school system since 2017-18, serving as English teacher, head football and baseball coach at Admiral Moorer Middle School for two years before moving to the high school where he has been an assistant the last two years in both football and baseball.
"We are glad to have coach Anderson take over for coach Black," Eufaula athletic director Ed Rigby said. "His experience, dedication and family approach will help the team be successful."
Anderson takes over after Eufaula's baseball program had one of its more highly-successful seasons this past spring, finishing with a 21-10 record.
Having coached at Admiral Moorer and at Eufaula, he already knows the players, a benefit as he takes over.
"All the kids that will be there I coached in the seventh and eighth grade I believe aside from the seniors," Anderson said. "I know them. I know what they do. I know what their weaknesses are, what their strengths are."
To that end, he also knows what type of team he will lead next season.
"We hit just one home run last year, so we are not a big power team," Anderson said. "We will do a lot of bunting and hitting and running. We will have to do that. We will also try to be really defensively sound. We are not going to have any kind of overpowering pitchers, so we have to pitch smart."
A native of Nashville, Anderson graduated from Aquinas College and Auburn with degrees in English and History Education.
He began his coaching career as an assistant baseball and football coach at Cheatham County High School in Ashland City, Tenn. He was at Cheatham County for four seasons before becoming an assistant baseball and football coach at the Baylor School in Chattanooga. After five seasons at Baylor, he took the head baseball coach at Pope John Paul II. He coached one year at Pope John Paul II, which was just starting a program and was mostly a JV team in his one season.
He then moved to Eufaula in 2003 to run a hunting facility, Old Spring Hill Plantation. He didn't return to coaching until taking the head football job at Lakeside in 2012. In addition to his football role, he was athletic director at the Eufaula private school, but did not coach baseball.
In his four seasons as Lakeside's head football coach, he guided the Chiefs to a 24-21 record. All four of his teams reached the state playoffs, two of which made it to the state semifinals.