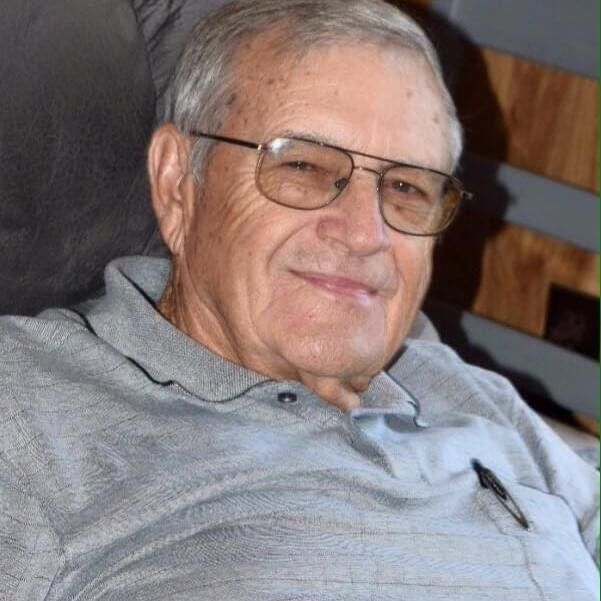 Wiregrass Sports Hall of Fame basketball coach Doyle Kinsaul didn't have to rant and rave on the court to get results.
"I never heard him yell," said his oldest son, Bobby. "He was just a soft-spoken man that carried a big stick and loved his players."
Doyle Kinsaul, one of the most respected basketball coaches ever in the Wiregrass during his long tenure at Straughn High School, passed away Wednesday at the age of 87.
He spent his entire career at Straughn – coaching from 1959 to 1974 and continuing at the school as a history teacher until retiring in 1994. He was married for 64 years to his wife, Jackie, who was an English teacher at the school.
Three of his sons – Bobby, Benjie and Scott – followed in his footsteps as coaches. Another son, Brett, didn't coach, but spent 29 years in education at Opp Elementary as a teacher and later principal.
Bobby coached boys basketball at New Brockton for 12 years and Benjie coached several sports at Florala before returning to Straughn as a basketball coach for four years. Scott had stints at Albany, Ga., Kinston and Samson before finishing his coaching career leading the girls basketball program at Straughn for 12 years.
Bobby, the oldest son, played on his father's last team when he was a junior. When he got into coaching, he patterned much of his style after his father.
"Knowing his plays and playing for him and knowing his style helped a lot," Bobby said. "Plus, when I got out of college and went to New Brockton and got a job there, he gave me a couple of books that I read – just old-school ball the way I started out with him.
"When the 3-point line came out, I was sort of stubborn like him and some of the other coaches in that we weren't going to shoot threes, you know? We're moving it inside. But I adjusted to that.
"I learned a lot from him not just basketball-wise, but demeanor and stuff. He once did tell me I might not want to yell so much," Bobby added with a chuckle.
Benjie realized early on he wanted to be a coach.
"I knew in the seventh grade," Benjie said. "That's how much he influenced me."
While he was a wealth of basketball knowledge and would kindly lend advice if asked, the legendary coach didn't interfere while his sons were coaching.
"I remember one time when I was practicing, he looked through the window in the gym watching me practice," Benjie said of his time at Straughn. "As far as I know, that was the only time he saw us practicing. He never came in the gym.
"Now, if I wanted to ask him something, mainly about discipline or other things like that away from basketball, I would ask him. He would give me a lot of wisdom on that."
Scott was the youngest of the four and followed Bobby and Benjie into the coaching profession.
"Just growing up in that environment and hearing the legacy of what Dad was and hearing his players talk about him and then watching Benjie and Bobby coach just made me want to be a coach," Scott said.
"He told me when I got into coaching that I was going to do it on my own. If I went to him for advice, he would give it to me, but he never interjected his philosophy or pulled me to the side and said, 'Hey, you need to be doing this, or you need to be doing that.'
"He said, 'All of the success you are going to have is going to be because you created (it) and not because of anything I've done.' He threw me out there in the water and let me swim on my own."
At Hartford native, Doyle was a star quarterback in high school and earned a scholarship to Troy University to play on the football team. He played one season and then enlisted into the Army, where he spent two years before returning to Troy to continue his education.
Doyle was inducted into the Wiregrass Sports Hall of Fame in 2006 and remained a staunch supporter of high school basketball after getting out of coaching, often being seen at area basketball games with his wife.
While he coached some tremendous teams – which included leading Straughn to the state tournament in 1973 – Doyle wasn't interested in keeping up with his coaching record.
"He was all about respect," Scott said. "We've never had anybody say anything negative about him. He's just the kind of person you didn't want to disappoint, whether you were a student, player or family member."
A graveside service will be held at Mt. Zion Methodist Church in the Straughn community at 10 a.m. on Saturday. There will be no viewing because of COVID-19. Those wanting to come to the funeral are welcome, but are asked to practice social distancing. Instead of flowers, contributions can be made to the Mt. Zion cemetery fund.
Get in the game with our Prep Sports Newsletter
Sent weekly directly to your inbox!