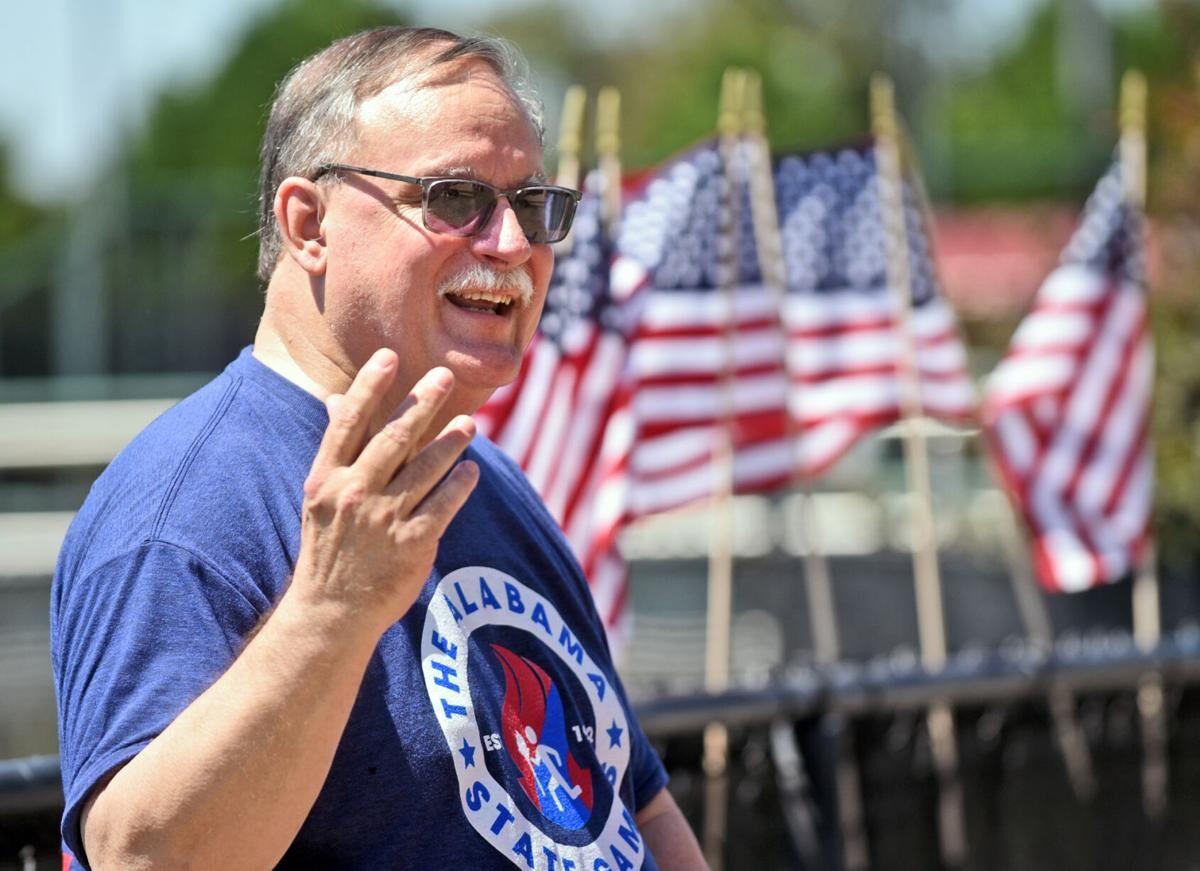 As minister of Highland Home Church of Christ, Dean Kelly is used to leading the congregation and overseeing activities.
"My mother said when I was 5 years old, I got up on a rock and gathered kids around and started preaching," Kelly said. "I actually preached my first legitimate sermon when I was 12. I started preaching on a regular basis in Hartford when I was 16. I drove down from Montgomery to Hartford every Sunday."
This weekend, he'll be leading the masses in the Wiregrass for the first time as the executive director of the Alabama State Games.
Hundreds of athletes will be in the area for the 38th version of the Olympic-style games, which will be hosted by the cities of Dothan, Ozark, Enterprise and Daleville in partnership with Houston, Dale and Coffee counties.
The opening ceremony is scheduled for Friday night at the National Peanut Festival Fairgrounds with the parade of athletes starting at 7:30. It will be televised state-wide on Alabama Public Television.
While some of the games will begin Friday, the bulk of the 20-plus sports will take place on Saturday throughout the Wiregrass, with a couple of those sports wrapping up on Sunday.
Kelly, who has worked with the Alabama State Games in different capacities for the last 13 years, was named executive director two years ago by CEO/president Ron Creel, who has presided over the Alabama State Games since its inception.
With last year's games, also scheduled for the Wiregrass, being canceled due to COVID-19, Kelly will be a rookie of sorts overseeing the games in his new role.
He doesn't take the duties lightly.
"It's an extreme honor for me because he's (Creel) handing his baby over to me," Kelly said. "He's made it successful. Last year we didn't have the games, but he was still able to pay everybody and go forward because he had taken good care of the money.
"Last year could have been a disaster if he hadn't planned ahead. We were able to keep on going and get ready for this year and function in a normal way."
The games were held in Huntsville in 2018 and 2019 after a three-year stint in the Wiregrass. Though the return here last year was wiped out, it gave Kelly and his staff plenty of time to prepare for this year's event.
"There are ways it kind of worked out good for us in that we were able to take the time and have a whole year to work with people and get everything going," Kelly said. "I'm learning a lot. I keep telling everybody that the people in Dothan have been spectacular to us.
"I answered my phone the other day and they said, 'This is Mayor Saliba.' I thought, 'Man, I've never had a call from a mayor before.' So we have a really good communication with all the cities we are working with. I love the games and working with people."
Kelly became involved with the State Games after hearing about it through the student services at Faulkner University, where he was teaching some English classes. Before being promoted to executive director, Kelly worked on a part-time basis handling registration and entering data on the event.
"It's a great honor to be asked to be the executive director and run the day-to-day operations, because even though we're small, there's a lot that goes into running this," Kelly said. "We have a lot of volunteers helping us, and without them, we'd be in trouble."
Kelly arrived in Dothan last Friday to begin setting up operations and overseeing a handful of sports – golf, karate, mountain biking and shotgun – that were held over last weekend.
It gave Kelly and his staff of nine a warm-up going into the main weekend coming up.
"Both my sports coordinators are hard workers, but are brand new and haven't been to the games before," Kelly said. "So, that really got them a chance to jump in and get a little bit of an idea of what's going to happen.
"We have to make sure we have all the venues ready. I try and make sure the hotels are coordinated. The last report I've gotten, Dothan's hotels are just about totally full."
Kelly hasn't ever been a participant as an athlete in the State Games, but he's not ruling it out for the future. After all, there's something for most athletes of all ages to participate in.
"We didn't get enough people (to register) early for cornhole, and now at the end I've had several call me and say, 'Hey, we want to do cornhole,'" Kelly said of the popular lawn game. "I would love to go do cornhole."
Maybe one day, Kelly will add that to his State Games to-do list.
Jon Johnson is sports editor of the Dothan Eagle and can be reached at jjohnson@dothaneagle.com or 334.712.7965. Support his work and that of other Eagle journalists by purchasing a digital subscription today at dothaneagle.com. Follow Jon Johnson on Twitter @eaglesportsed