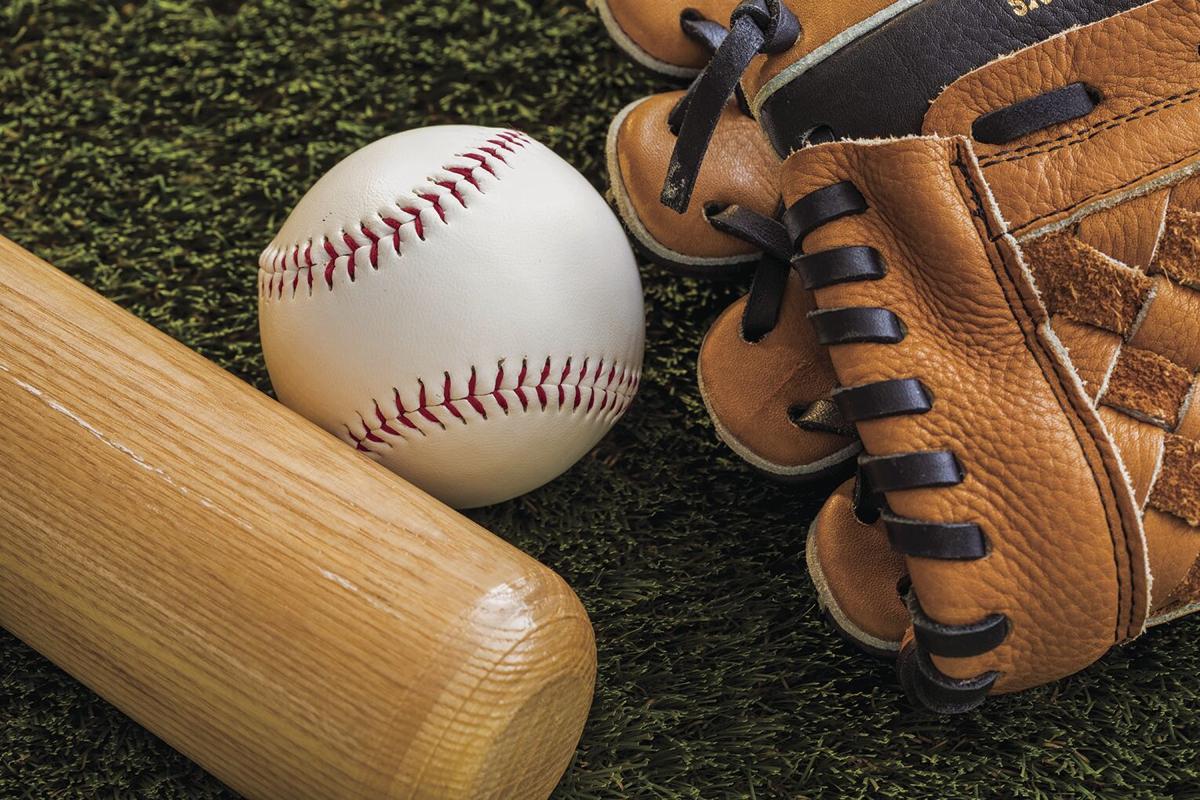 PHENIX CITY – No. 10-ranked Dothan defeated No. 2-ranked Central-Phenix City 8-4 in the second game of a doubleheader on Friday night to force a third and deciding game Saturday in the second round of the Class 7A baseball playoffs.
Central-Phenix City won the opener 5-1. The deciding game is scheduled for noon in Phenix City.
In the second game, the Wolves broke on top with three in the first inning and never looked back.
J.P. Reed got the win on the mound, allowing eight hits and striking out five.
Jace Dyer and Chase Allsup each had a hit and two RBIS, while Carter Fanning had two hits, including a double, and an RBI and Blake Wynn drove in a run with a hit.
Bauer Sharp had two hits, including a double. Carter Davis also doubled.
In the opener, Central scored three times in the first and two in the fifth, while Dothan's lone run came in the sixth on a hit by Jace Dyer.
Te'Relle George-Mills had two hits, while Matthew Omohundro and Carter Fanning each added a hit for Dothan.
Chase Allsup took the loss, allowing six hits over five innings with seven strikeouts. Brooks Olive pitched one inning, allowing one hit with three strikeouts.
Opp eliminated: Bayside Academy sweep a doubleheader, beating Opp 6-3 in the first game and 4-3 in the second to eliminate the Bobcats from the playoffs.
In the second game, Bayside took a 4-0 lead in the second inning and held off Opp for the win. The Bobcats scored single runs in the fourth, fifth and sixth innings.
For Opp, Cody Walsh had two hits with an RBI and Brady James drove in a run. Ethan Cox had a triple.
Bayside Academy 6, Opp 3: The Bobcats led 1-0 after one inning but dropped the first game of the doubleheader.
Jackson Pierce and Lane Ballard each had solo homers for Opp. Ethan Cox had three hits, including a double.
Ariton wins series: Ariton swept Cottonwood in the Class 2A quarterfinal series, winning the opener of the doubleheader 17-1 and the second game 13-3.
The Purple Cats (23-9) advance to the semifinal series next Friday to host G.W. Long. Cottonwood's season ended with a 16-13 record.
In the second game, Ariton scored four in the second inning, two in the third and then put it away with seven in the fifth.
Nash Evans pitched a three-hitter with eight strikeouts.
Landon Tyler had three hits, one being a double, and drove in three runs. Caden Collier had a home run and single. Lawson Leger doubled home two runs. Jay Cook, Landon Thrash and Phenix Griffin each doubled home a run. Evans had two RBIs and Paxton Steed drove in a run.
For Cottonwood, Allen Jones had a two-run homer and Austin McCardle drove in a run.
Ariton 17, Cottonwood 1: The Purple Cats scored five in the first, three in the second and nine in the fourth inning in routing the Bears in the doubleheader opener.
Jackson Baker had three hits, including a home run, and drove in four for Ariton. Phenix Griffin had a home run and double with five RBIs.
Nash Evans had two hits, including a double, with three RBIs. Caden Collier had three hits, including a double, with two RBIs. Landon Thrash added three hits.
Paxton Steed allowed only one hit in four innings with four strikeouts and Collier allowed two hits in one inning with a strikeout.
G.W. Long sweeps: The Rebels advanced to the semifinals of the playoffs by sweeping a doubleheader at Ranburne, winning the first game 7-6 and the second game 17-0.
G.W. Long (20-11) will play at Ariton in the best-of-three series starting next Friday.
In the opener, Jackson Chancey pitched the first two innings, allowing two hits with six strikeouts. Brody Walker pitched the final five, allowing one hit with four strikeouts.
Jackson Dasinger had two singles and two RBIs and Trevor Morris had two singles and an RBI.
Mikey Vanderheyden and Hayes Horne each had a single and an RBI and Chancey drove in a run with a sacrifice fly.
Blayne McDaniel, Carson Dunlap and Tanner Johnston each singled.
In Game 2, McDaniel pitched the first four innings, allowing three hits with six strikeouts. Johnson pitched one inning and recorded three strikeouts.
McDaniel had a single, double and three RBIs, Dunlap had two singles and double and an RBI and Walker had two singles and two RBIs.
Morris had two singles and an RBI, Dasinger had a triple and two RBIs, while A.J. Dyson, Johnston and Vanderheyden each drove in two runs with a hit. Horne singled in a run and Grant Watson doubled.