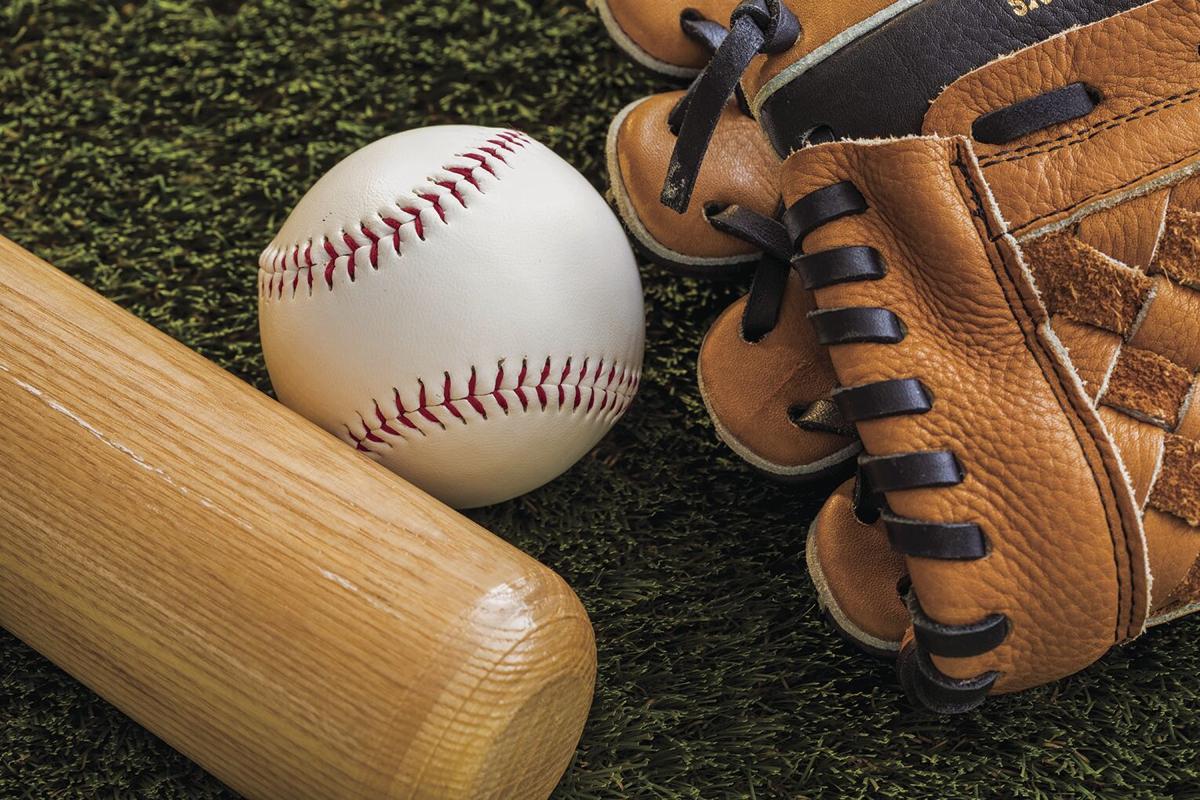 G.W. Long scored five runs in the bottom of the sixth to beat Eufaula 8-4 in high school baseball action Tuesday in Skipperville.
Eufaula led 4-3 after scoring two in the third and one each in the top of the fifth and sixth innings, but the Rebels struck with their big inning to earn the win in their season opener. Eufaula fell to 1-1.
Brant Brody led off the G.W. Long sixth with a single and Hayes Horne added a single to put runners at the corners. A Cohen Pritchett infield single scored Brody to tie it at 4-4. Brody Walker was hit by a pitch to load the bases and two different wild pitches enabled Horne and Pritchett to score to make it 6-4.
Carson Dunlap's double scored Walker. Dunlap later scored when he stole third and the throw from the catcher ended up in left field.
For the game, Dunlap had a RBI double and Brady and Pritchett had their RBI singles. Landon Joseph added a RBI off a fielder's choice.
For Eufaula, Hess Horne had two doubles and Ethan Black had two singles and both drove in a run. Brody Ingram added a RBI single for the Tigers.
Tanner Johnston was the winning pitcher in relief, working three innings and allowing two runs, both earned, and four hits, while striking out two. Walker started and pitched four innings, striking out five, while allowing three hits and two earned runs.
Enterprise 10-8, Providence Christian 7-2: Enterprise finished off a sweep of a doubleheader over Providence, winning 8-2.
The Wildcats won the first game 10-7.
In the second-game win, the pitching of Logan Fleming, Jack Williams and CJ Wilkerson combined on a five hitter and nine strikeouts. Fleming, the winning pitcher, went three and allowed only a run and two hits, while striking out five and walking two. Williams pitched three scoreless innings, allowing three hits, while striking out three and walking one. Wilkerson pitched the last inning, not allowing a hit and striking out one.
Offensively, Tristan Bartling was 3-for-4 with four runs batted in, Williams was 2-for-4 with a RBI, Trey Cavanaugh was 2-for-3 and Payton Easterling and Wilkerson both had a hit and RBI for EHS.
For Providence, Reed Linder and Zach Gamble had two hits, while Matthew Morris had a RBI single
In the first game, Enterprise scored four in the second and five in the third to build a 9-0 lead and held off the Eagles at the end.
CJ Wilkerson was 3-for-3 and Jack Williams and Payton Easterling were both 2-for-2, including a double, with two runs batted in to lead Enterprise. Logan Fleming also had two hits, one a double, and drove in a run. Noah Lay had a double and RBI and Will Powell and Tristan Bartling both had a single and RBI.
Trey Cavanaugh struck out seven over the first three innings, not allowing a hit or run and giving up two walks. Cole Hooper and Owen Burrow combined on the last four innings with eight strikeouts, seven runs allowed (five earned), four hits allowed and three walks.
Providence Christian was led by Jake Smith, who had a double and a triple and three runs batted in. Abe Chancellor also drove in a run.
Dale County 14, Houston County 1: Gaven Cole and Nick Cogman combined on a four-inning no-hitter and nine strikeouts in the Warriors' 14-1 win over Houston County.
Cole, the winning pitcher, pitched three innings, allowing an unearned run (off an error) with eight strikeouts. Cogman pitched the last inning and had one strikeout.
Offensively, Corey Hammonds and Devin Grider had two hits each with Hammonds driving in two runs. Gary Culver had one hit, but walked twice and drove in four runs and Tyler McSween had one hit, but drove in three runs. Carson Causey, Cogman, Cole and Brady Lewis had a RBI each.
Dale County had 13 hits, but also drew 12 walks and three hit batters.
Russell County 7, Rehobeth 4: Rehobeth led 4-2 going into the bottom of the fourth, but the host Warriors scored four in the fourth to take charge in a 7-4 win over the Rebels.
Joe Watkins and Peyton Stephens were both 2-for-3 with one RBI for Rehobeth with Stephens earning a double. Zach Chandler had a hit and a RBI off a bases-loaded hit batter. Zachary Hannah had a ground out RBI.
Houston Academy 2, Providence Christian 1 (8 innings): Adam Boyd's bases-loaded sacrifice fly in the bottom of the eighth inning gave Houston Academy a walk-off victory over rival Providence Christian.
The sac fly made a winner of pitcher Griffin McGee, who worked six shutout innings of relief with just two hits allowed. He struck out four.
Offensively for HA, Will Wells and Wade Shelley were 2-for-4 with Shelley earning a double. Boyd, McGee and Max Hawker had a hit each.
For PCS, Chapel Stickler, Porter Dykes and CJ Sullivan had a single each.
G.W. Long 7, Headland 5: Mikey Vanderheden had a double and Evan Pritchett, Bryson McCrae and Blaine Wood had a single each for G.W. Long.
Ashton Trammell led Headland with two hits, including a double. Bryant Bush and Brody Elliott had a single each.
Dale County 8, Houston County 0: Aiden Cain and Austin Barefield combined on the shutout with Cain picking up the win following seven strikeouts and allowing just one hit. Barefield worked two scoreless innings of relief with four strikeouts.