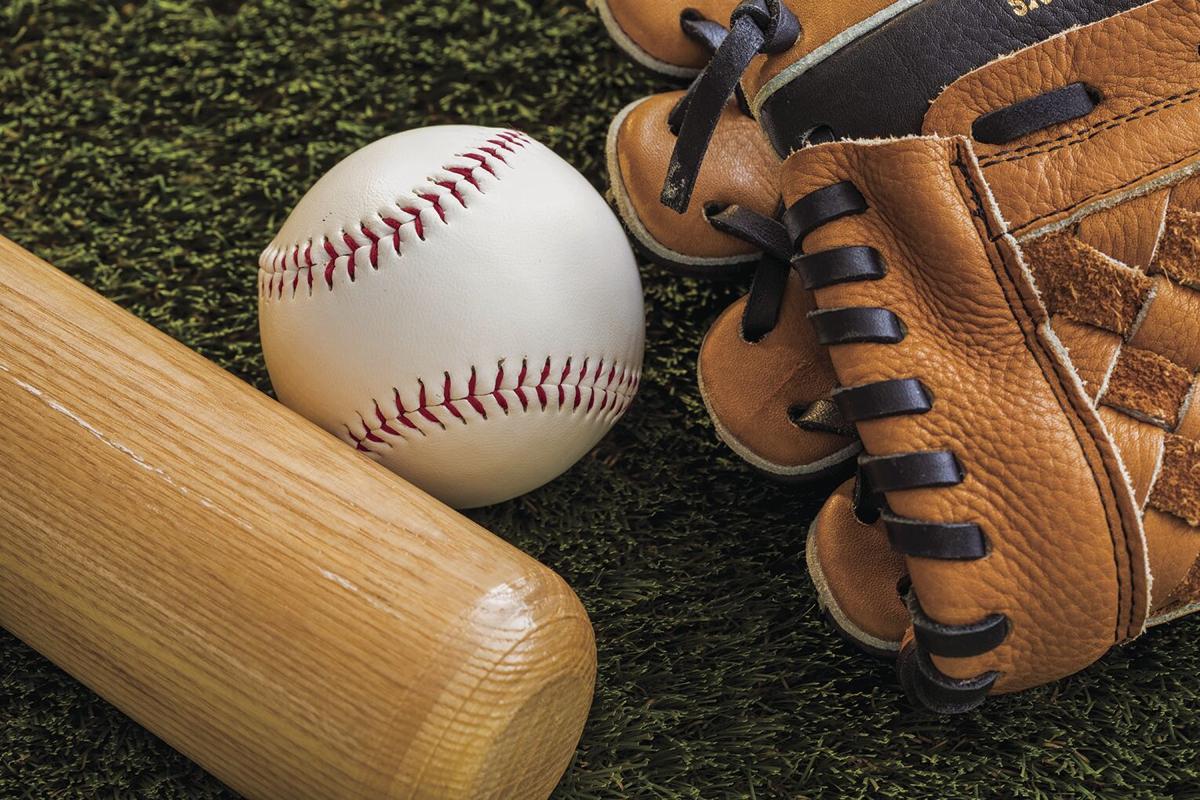 The last time the Kinston Bulldog baseball team reached the state quarterfinals, none of its current players were born yet.
On Thursday, the current Bulldog players made history, earning the program's state quarterfinal appearance in 19 years, sweeping Winterboro in a doubleheader in central Talladega County to win the best-of-three series.
Kinston won both games 8-3 to reach next week's Class 1A state semifinals. The Bulldogs will play at home against the winner of the Berry-Brantley series. It will be Kinston's first quarterfinal appearance since the 2002 reached that round before losing to G.W. Long.
In the opening 8-3 win, Kinston seized a 7-0 lead by the third inning and stayed in control.
J.W. Mikel and C.J. Lunsford both had two hits with Lunsford driving in a run. Hunter Hughes had only one hit, but drove in four runs – two on a pair of sac flies, one on a ground out and one on a single.
Cale Sumblin had a RBI single, Tripp Hawthorne a RBI ground out and Owe Patterson had a run batted on a bases-loaded walk, one of four Patterson drew in the game.
Sumblin picked up the pitching win, striking out eight and allowing only one hit and one run over 5 1/3 innings. Patterson pitched the last 1 2/3 and had one strikeout.
In game two, Kinston pulled away from a 1-1 tie with two runs in the third and four in the fourth in the win.
Patterson and Hawthorne both had two hits with Hawthorne driving in a run. Sumblin had a single with two RBI and Jeb Crosby had a single and RBI.
Hughes went all seven innings on the mound, striking out eight and allowing three runs, only two earned, and five hits.
Pike Liberal Arts 6-9, Tuscaloosa Academy 5-1:  Drew Nelson starred on the mound and at the plate to help Pike Liberal Arts finish off an AISA Class AAA doubleheader sweep of Tuscaloosa Academy with a 9-1 victory in the second game after taking a 6-5 opening win.
The top-ranked Patriots (25-6-1), in winning the best-of-three series, advanced to the Class AAA state semifinal next Wednesday.
On the mound, Nelson struck out 16 batters over seven innings and allowed just a second-inning solo homer and one walk. At the plate, he belted a two-run homer and had a run-scoring single for a two-hit, three RBI game.
Mayes White had two hits, one a double. Scott Taylor Renfroe drove in a run each off a single and a ground out, while Jayden Jordan had a run-scoring double.
In the opener, Levi Sikes earned three hits and drove in five runs to help the Patriots win 6-5. Sikes had a two-run double in the bottom of the sixth to help Pike Lib overtake a 5-4 Tuscaloosa Academy lead. He added a solo homer and a two-run single earlier in the game.
Walker Stallworth added a single and RBI for PLAS and John Lott had a double.
Pres Jefcoat picked up the win in relief, throwing 3 2/3 innings of shutout ball with two hits allowed. He struck out four and walked one. 
Coosa Valley 4-9, Abbeville Christian 2-5: The Generals' season came to an end with a doubleheader loss at Coosa Valley Academy in the AISA Class A state playoffs in Harpersville, 4-2 and 9-5.
The Generals finished the season with a 13-18 record.
In the second game loss, ACA gave up seven runs to the Rebels in the fifth inning and fell behind 9-1. The Generals scored four runs in the seventh, but it wasn't enough.
All five ACA runs came off a double. Ryan Ledford had a two-run double and Boone Sumlar, Connor Jones and Justin Murphy all had a RBI double.
In the opener, the Generals outhit the Rebels 9-2, but seven walks and two errors helped CVA. Connor Hutto was 3-for-4, Dillon Mims 2-for-3 and Ryan Ledford had a hit and RBI for ACA.