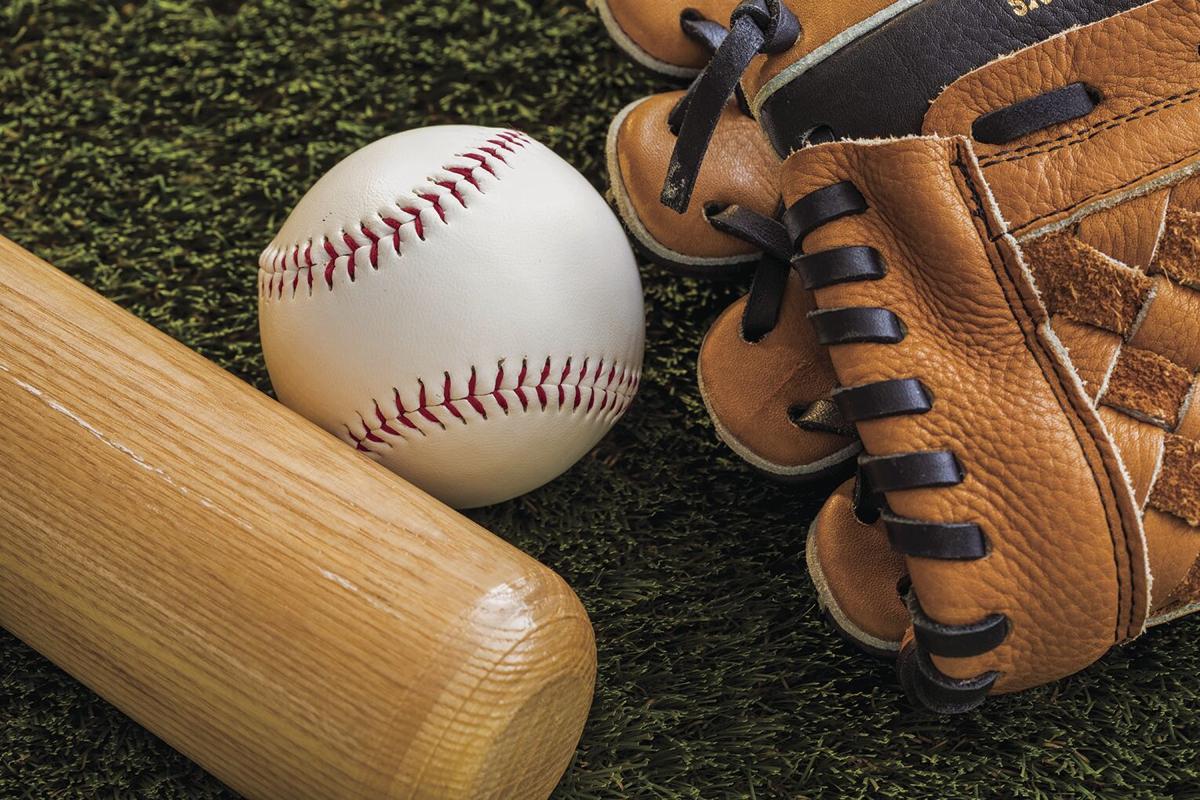 Northside Methodist Academy's first baseball game in the Alabama High School Athletic Association was a successful one Saturday as the Knights, behind a six-run fourth inning, routed Ashford 11-1 in five innings at Northcutt Field.
The game was also part of the annual Hits for Heroes Tournament.
The Knights had several games rained out prior to Saturday's first game.
Cason Eubanks had a two run-double and Gant Underwood a two-run single to highlight the offense. Landon Johnson and Cole Dykes both had a RBI single and Carson Dykes a RBI sac fly.
Jacob Baker pitched four innings and allowed only one run on four hits. He struck out one. Reilly Harvin pitched the final innings, striking out and walking one each.
Hunter Knight had a RBI single to lead Ashford's five-hit attack.
Dothan 6, G.W. Long 1: Chase Allsup struck out seven and only one hit over four innings and J.P Reed added three strong innings, allowing just one run and three hits, while striking out two. Allsup picked up the win and Reed earned a save.
Offensively, Bauer Sharp had two singles, while Blake Wynn had both a RBI double and RBI ground out. Allsup drove in run on a sacrifice fly, Carter Davis pushed a run in during a ground out and Te'Relle George-Mills had a RBI when he was hit by a pitch with the bases loaded. Jace Dyer and Ty Fundum both added a double for DHS.
For G.W. Long, Trevor Morris, Blayne McDaniel, Carson Dunlap and Brody Walker had a hit each and Cullis Kelly had a RBI.
Central-Phenix City 8, Dothan 2: In the loss to Central, the Wolves gave up seven runs in the second and couldn't recover. Mark Padilla had two hits and Cater Fanning had a double among the five Dothan hits.  Dyer had a RBI off a bases-loaded walk, one of his three walks in the game.
Central-Phenix City 3, G.W. Long 2: Brody Walker had two singles to lead G.W. Long in the loss.
Grant Horne had a RBI double and Carson Dunlap drove in the other Rebel run. Blayne McDaniel added a single.
Walker took the pitching loss despite, scattering six hits and striking out two over four innings. Tanner Johnston pitched three innings, giving up just two hits, while striking out one.
Ariton explodes for 26 hits, 22 runs in win over HA
Ariton's offense erupted for 26 hits with four players earning four each to lead the way in a 22-2 rout of  Houston Academy Saturday in a Hits for Heroes game at Northcutt Field.
Landon Thrash, Caden Collier, Landon Tyler and Phenix Griffin all had four hits for Ariton (1-2) with Collier driving in three runs and the other three driving in two runs each. Jackson Baker had three hits and drove in two, while Nash Evans, Paxton Steed and Jay Cook had two hits each with Evans pushing three runs across, Steed two and Cook one. Connor Thrash added a hit and RBI as nine players had at least one run score, one hit and one RBI in the game for the Purple Cats.
Evans was the beneficiary of the onslaught, pitching five innings and allowing two runs and six hits. He had six strikeouts and no walks.
For HA, J.T. Pitchford had two hits with a RBI and Tucker Jackson, Chapman Andrews and Will Wells had a single each.
Charles Henderson 12, Ariton 4: On Friday, Ariton fell to Charles Henderson, which opened the era of new head coach Chase Smartt on a winning note.
Darryl Lee belted two home runs and drove in four to lead the Trojan win. Cobie Cantlow had three hits and drove in three runs and Ben Reaves hit a two-run homer for CHHS. Bailey Sparrow and Adrian Cardwell both added two hits with Sparrow earning a double among his hits.
Brady Hunter struck out 12 in a seven-inning complete game performance, giving up five hits and four runs.
For Ariton, Connor Thrash had two doubles and two runs batted in. Jessie Pelham and Landon Thrash also had a double with Thrash driving in a run. Caden Collier also had a RBI.
Carroll 3, Slocomb 1: Stinson Draper pitched a two-hit, five inning shutout in relief with six strikeouts and the Eagles scored all three runs in the third to take the win over Slocomb.
Draper scored on a passed ball, Devin Bryant singled in a run and Charles Dilbeck scored on a double steal. Draper, Bryant and Coleman Brauer had a single each to account for the three Carroll hits.
Cade Birge had two singles for the Slocomb hits.
Rehobeth 4, Wicksburg 3: Rehobeth scored two in the bottom of the sixth to break a 2-2 tie and held on in the seventh despite giving up a run.
Shelton Arroyo and Joe Watkins both had a hit and RBI and Luke Strickland drove in a run for Rehobeth. Peyton Stephens earned a double.
Wicksburg had three hits – singles each from Eli Williams, Sawyer Rivenbark and Zeke Kelly. Kelly also drove in a run.
Strickland pitched five innings in relief to pick up the win, striking out five and allowing just a run on three hits. Arroyo earned a save, retiring the final batter on a ground out with the tying runner at third and the go-ahead run at second.
Enterprise splits: Enterprise defeated West Point (Cullman) 14-4 and lost to Auburn 4-0 in action at Auburn High.
In the win over West Point, Parker Sessions and Jack Williams were both 4-for-4 in the Wildcats' 18-hit attack. Williams drove in two and Sessions, who had a double among his hits, had one RBI. Cole Hooper was 3-for-4 with a double and three runs batted in and Noah Loy had two hits with one RBI. Will Powell and Payton Easterling both had a hit with two RBIs with Easterling a double. Bowen Beckham and CJ Wilkerson both added a hit and RBI.
Logan Fleming was the winning pitcher, striking out four in four innings, while giving up three runs and five hits.
Enterprise could manage only three hits against Auburn – a double by Session and a single each from Williams and Fleming.
Eufaula 14-9, Headland 6-2: Eufaula scored nine runs in the top of the seventh to overcome a 6-5 Headland lead and take a 14-6 win in the opener and completed a doubleheader sweep with a 9-2 win in the second game.
In the opener, Hess Horne had two hits, including a two-run double in the seventh, and drove in three runs overall. Haden Caldwell had a two-run single in the big inning and also had a RBI ground out and was hit by a pitch to force in a run during the game. Ethan Black had a single and two RBIs. Brody Ingram and Bryce Hinton both had a RBI single. Slade Seaborn added two hits, one a double.
Eliot Griffin had a double and drove in three runs for Headland and Tanner Taylor had a single and a RBI.
Horne was the winning pitcher, striking out six over four innings. He gave up three earned runs and four hits.
In the second game, Black had three hits, including a double, and Seaborn had two hits with one RBI. Horne and Hunter Cochran both drove in a run.
Geneva splits: Geneva defeated Marbury 4-1 and lost to Greenville 13-9 on Saturday.
Aubrey Jenkins dominated on the hill in the win over Marbury, striking out eight and allowing only hit in a five-inning shutout performance. Offensively, Trent Spann was 2-for-2 with a double and a RBI and Jenkins added a single with two runs batted in. Ryan Jackson had the only other hit for the Panthers and scored two runs.
In the loss to Greenville, Spann had a three-run double and Preston Garner had a single and RBI. Jackson also had a single as Geneva had only one three hits. Seven walks and three errors helped the Panthers to their nine runs. Geneva also struggled with errors (5) and walks (7) on its side.
Bessemer Academy 9, Pike Liberal Arts 4: Pike Liberal Arts lost in the championship game of the Edgewood Tournament on Saturday night to Bessemer Academy 9-4.
Levi Sikes was 2-for-4 with a double and RBI and Jayden Jordan had a single and RBI for Pike Lib, which went 2-1-1 at the tournament. K.C. Bradford and Kase Chirico added a RBI each.
Pike Liberal Arts 5, Evangel Christian 3: The Patriots advanced to the championship game of the Edgewood Tournament, beating Evangel 5-3.
Pike Lib scored three in the bottom of the fourth to overcome a 3-2 deficit and take the six-inning win.
Walker Stallworth had two hits, including a double, and Jayden Jordan had a single with two RBIs. Payne Jefcoat and Hunter Keenan both drove in a run. Drew Nelson had a triple.
Levi Sikes picked up the win in relief with three scoreless innings, allowing just one hit and one walk. He struck out two. Jordan started and gave up three runs and eight hits over three innings. He struck out two and walked three.
Carroll 5, Slocomb 1: Mason Wimberley pitched four innings of two-hit ball with six strikeouts and no earned runs. Carson Edwards, Caleb Hicks and Mason Wimberley all had a hit each for Carroll.
Providence Christian 7-11, Northside Methodist 3-3: Providence Christian swept Northside Methodist 7-3 and 11-3.
For Northside Methodist in the opener, Vinny Duffy, Ross Overby and Jack Goodman all had a hit. In game two, Duffy had two hits and Chase Collins has a single, while John Michael Mordecai drove in two runs.