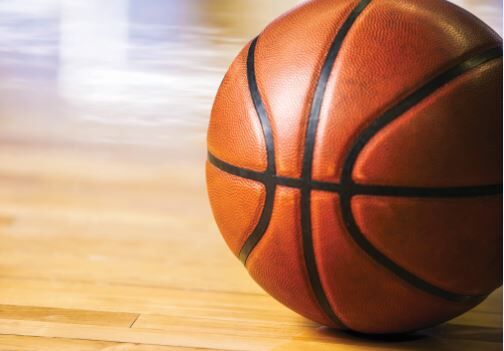 CAIRO, Ga. – Dothan High opened up the season with a resounding 61-15 win over Cairo (Ga.) in boys varsity basketball action on Tuesday.
The Wolves led 42-12 at halftime.
Kolby Reese led the way with 13 points, followed by Kevin Whatley Jr. with nine and Thomas Dowd with eight.
Houston Academy boys 92, Samson 45: Every HA player scored in the game as the Raiders improved to 3-0.
Sean Thomas Jones led the way with 18 points, while Kadyn Mitchell scored 15 and dished out six assists. Braden Phillipps scored 14, Gunnar Smith 13 and Corey Campbell 10. Kamryn Mitchell added eight points and 10 rebounds.
Samson was led by Braxton Brooks with 18 and Jacob Branch with 11.
G.W. Long boys 59, New Brockton 29: Avery Roberts led the Rebels in their opener with 25 points.
Kobie Stringer added 11 and Blayne McDaniel eight.
New Brockton was led by Damarion Holt with 18.
Headland boys 70, Dale County 56: Patrick Burke had 25 points and Tee Hardamon 18 to lead the Ram win.
Geneva County 69, Wicksburg 51: Colby Fuller scored 26 and had 11 rebounds for the Bulldogs.
Emmanuel Henderson had 24 points, nine rebounds and eight assists.
Dalton Taggart scored 15 and Devontae White 14 for Wicksburg.
Elba boys 57, Geneva 26: Alvin Henderson had 21 points and Jocob Watkins 11 to lead Elba.
Eufaula boys 91, Bullock County 62: Caleb Paige scored 20 and Tyon Mitchell 18 to lead the Tigers.
Josh Paige added 18 and Zalen Coleman 12.
Geneva County girls 83, Wicksburg 25: Jordyn Alston had 27 points and Charlianna Boutwell and Karoline Striplin had 20 points each to lead Geneva County's win.
Eufaula girls 66, Bullock County 25: Kaitlin Peterson scored 30 points, had 11 steals, five assists and five rebounds in leading the Tigers.
Zahria Hoskey contributed 24 points for Eufaula.
Headland girls 51, Dale County 6: Jayden Blackmon scored 21 points, had eight rebounds and seven steals for the Rams.
Alexus Neal had 16 points, 11 rebounds and blocked eight shots. Makaylah Bradley added eight points.
Samson girls 50, Marianna 36: Kinley Johnson led the Tigers with 17 points.
Trinity Jenkins scored 10 and had 12 rebounds and Alli Godwin added eight points.
Ashford girls 37, Providence Christian 17: Taliyah Kirkland scored 14, while Amiyah Lewis added nine and Sydney Davis eight for the Yellow Jackets.
Providence was led by Caroline Wells with nine and Mary Beth Arnold with six.
G.W. Long boys 47, New Brockton 6: Brayden Whitehead scored 14 and Brody Walker 11 for the Rebels.
Headland boys 48, Dale County 39: Jaxon Williams had 24 points and Tylen Williams had 15. T.J. Buttone earned 14 rebounds.
Geneva County 34, Wicksburg 31: David Payne scored 12 and Wesley Ward 10 for Geneva County.
Jase Dukes scored 10 for Wicksburg.
New Brockton 8th boys 45, Opp 32: Baylon Foster scored 20 and Anthony Siler 13 for the Gamecocks.
Opp was led by Marcell Newsome and A.C. Hightower with eight each.
Rehobeth boys 37, South Dale 31: Cameron Jones scored 13 for Rehobeth and Gary Culver scored 17 for South Dale.
Rehobeth girls 22, South Dale 6: Maddie Williams led Rehobeth with 14 points.
South Dale was led by Bree Wilkerson with four.
Providence Christian boys 38, Ashford 30: Calvin McClintock scored 12 and Pierce Boone nine for the Eagles.
Geneva girls 48, Elba 25: Geneva finished its season with a 16-0 record.
Cheyenne Hammock led the Panthers with 16 points, while Kaden Ward scored nine.
A'Lyric Whitfield scored 23 for Elba.
Get in the game with our Prep Sports Newsletter
Sent weekly directly to your inbox!