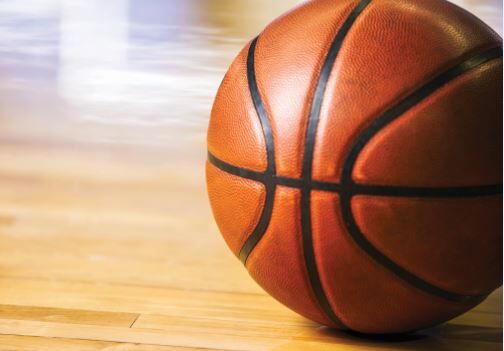 The Enterprise Wildcats advanced to the Class 7A Southwest Regional finals, downing Davidson 47-39 at Wildcat Arena Friday night.
Enterprise, ranked 10th in 7A, plays in the regional finals Friday at 11 a.m. at Montgomery's Garrett Coliseum against Mary G. Montgomery.
Leading Enterprise (20-6) in Friday's win was Elijah Terry with 14 points and Quentin Hayes with nine points. Jalen Cunningham and Jordan Hines both added seven each.
Eufaula 87, Northridge 48: Four players scored in double figures to lead 6A No. 8-ranked Eufaula in an 87-48 rout of Northridge in a Class 6A Southwest Regional opening round win at the Eufaula gym Friday night.
Rodarious Thomas had 16 points, Tyon Mitchell and Josh Paige had 15 each and Caleb Paige 10. Dimonyai Lacey added nine points
Eufaula (27-5) faces Carver of Montgomery Thursday at 3 p.m. in the regional finals at Montgomery's Garrett Coliseum.
Geneva 69, Dallas County 65: Four Panthers scored in double figures to lead Geneva to a Class 4A Southeast Regional Tournament win in Geneva over Dallas County 69-65.
Geneva (17-8) advances to play in the regional finals Monday at 11 a.m. against the Booker T. Washington-Alabama Christian winner.
Damion Kemmerlin had 21 points, Trevon Kemmerlin 16, Tyrese McIntrye had 13 and Noah Johnson had 11.
Darrius Ellis led Dallas County with 26 points and Michael Ervin had 14.
Dadeville 57, Houston Academy 48: The Raiders couldn't stop Dadeville big man PJ Eason, who dominated on both ends to power the visiting Tigers to the win.
Eason had 25 points on offense and clogged up the middle on defense.
Dadeville led 18-12 at the quarter break and extended the margin to 30-22 at the half, thanks to a 3-pointer at the buzzer. The Raiders couldn't recover.
Gunnar Smith led HA with 19 points, most off five 3-pointers. Kadyn Mitchell had 10.
Houston Academy finishes the season 16-10.
Montgomery Catholic 71, Wicksburg 61: The Panthers fell behind 44-25 at halftime and couldn't recover in falling to the Knights at home.
Devontae White led Wicksburg with 19 points. Dalton Taggart followed with 14 and Clay Morrison with 11.
Johntarius Green led the Knights with 24 points. Matthew Reardon had 14, Daniel Jamerson 13 and Myles Butler 11.
Wicksburg ended the season with a 20-8 record.
Geneva County 60, LaFayette 29: Geneva County won on the road at Lafayette, taking a 60-29 victory.
The 2A 10th-ranked Bulldogs (21-3) advanced to the Southeast Regional finals on Thursday at 11 a.m. against No. 5 ranked Lanett at Montgomery's Garrett Coliseum.
Emmanuel Henderson led the Bulldogs with 18 points and five rebounds and J'quan Broxson had 12 points and 10 rebounds.
Lanett 54, Cottonwood 48: Cottonwood's late-season run came to an end at home in a 54-48 loss to No. 5 ranked Lanett.
Raymond Bryant had 22 points and seven rebounds and Mehki Anglin had 11 points, six rebounds and four assists. Allen Jones had eight points and 12 rebounds.
The Bears finished the season with a 10-13 record.
LaFayette 57, G.W. Long 41: G.W. Long's unbeaten season came to an end with a regional first-round loss at home to LaFayette 57-41.