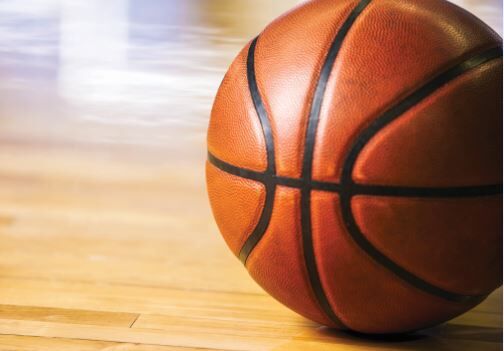 Eufaula held off Huffman 65-62 in boys high school basketball action Saturday afternoon at Eufaula High School.
Tony Coleman scored 20 points to lead Eufaula, hitting four of the Tigers seven 3-pointers in the game. Twins Joshua and Caleb Paige followed with 17 and 13 points.
Hewitt-Trussville 70, Dothan 66 (OT): Dothan fell on Saturday at Hewitt-Trussville 70-66.
AJ Porter had 15 points, JD Palm had 14 points, Bryson Berry 12 and Thomas Dowd 11 for the Wolves in the loss.
Abbeville 52, Headland 45: Tyreek Coleman had 22 points and Trent Lingo had 15 to lead Abbeville.
Kell Brown had 16 and Caleb Dozier 10 for Headland.
Harvest falls in finals: The Harvest Christian boys lost in the championship of the Falcons Invitational to Amory (Miss.), which defended its title at the tournament on Saturday with a 72-57 win over the host Falcons.
Zavier Womack led Harvest with 35 points and 17 rebounds and Jacob Miller added 12 points and six rebounds. Both players were named to the all-tournament team.
Michael Spotts led Amory with 28 points. Amory advanced to the finals with a 43-35 win over Trinity earlier on Saturday.
Emmanuel Christian falls in consolation: Emmanuel Christian lost in the Falcons Invitational consolation game to New Life of Millbrook 47-36.
Kyle Kirchhoff had 16 points and eight rebounds for ECS.
Kirchhoff and Ethan Hand of Emmanuel earned all-tournament team honors.
Hewitt-Trussville 61, Dothan 27: Amiyah Rollins had 15 points and Jayla Franklin seven in Dothan's loss Saturday at Hewitt-Trussville.
Abbeville 58, Headland 44: JaMya Glover had a monster game with 29 points and 30 rebounds to lead Abbeville over county rival Headland.
Bree Hardamon added 20 points for the Yellow Jackets.
Jayden Blackmon had 20 points to pace Headland.
Huffman 65, Eufaula 60: The Tigers fell at home to Huffman despite 33 points and five steals from Zahria Hoskey.
Highland Home 44, Geneva County 41: Anri Davis had 14 points, Jordyn Alston 12 and Charlianna Boutwell 11 in Geneva County's loss at the Luverne Tip-off Tournament.
Emmanuel Christian falls in title game: Emmanuel Christian girls fell to Amory (Miss.) 41-23 in the championship game of the Falcons Invitational in Ozark Saturday.
Emma Gurman and Katie Wheeler earned all-tournament team honors for ECS.
Emmanuel Christian 37, Trinity Christian 6: Emmanuel Christian advanced to the championship with a 37-6 win over Trinity Christian.
Emma Gurman had 15 points, six steals and four assists in the win. Katie Wheeler added 13 points, three assists and three steals.
Refuge (Enterprise) 20, Harvest Christian 18: Host Harvest was eliminated with a loss to Refuge.
Kyllie Munn and Leilani Faulk earned all-tournament team honors for Harvest.
Abbeville boys 50, Headland 9: Ahmod Billins had 13 points and Keson Glanton 11 to lead Abbeville's win.
Enterprise 56, Fairhope 50 (OT): Last year's Class 7A state runner-up Enterprise Wildcats opened the season with a 56-50 overtime win at Fairhope.
Elijah Terry had 22 points and 15 rebounds and Ken Mitchell had 11 points and five rebounds.
Huffman 59, Dothan 49: Dothan fell at home to Huffman 59-49.
Thomas Dowd had 13 points, JD Palm 12 and Quinton Norton 11 for Dothan.
Headland 51, Dale County 48: Headland scored the final five points of the game in the final minute to rally ahead and Dale County missed a game-tying three at the buzzer.
Patrick Burke had 22 points and Tee Hardamon had 10 for Headland.
Christian Ross had 21 points and 12 rebounds and JoJo Rodgers had 10 points and five steals for Dale County.
Fairhope 55, Enterprise 34: The Wildcats lost on the road at Fairhope on Friday night.
Jaida Gosha had 11 points to lead EHS.
Houston Academy boys 52, Samson 33: Judson Bailey had 14 points and Davis Kirkland eight to lead Houston Academy.
Samson was led by Kaydin Moore with 13 points and Tyson Wells with 10 points.
Carroll boys 42, Cottonwood 34: Nate Elliott had 13 points and both Taylen Thomas and Peyton Plott had seven points each for Carroll.
Robert McCurry led Cottonwood with 15 points.
Dale County boys 56, Headland 20: Isaiah Griffin had 16 points and 10 rebounds, Logan Newton 11 points and Junior Smith eight points and 11 rebounds to lead Dale County.
Wiregrass Kings 65, Southern Christian 21: Christian Miller had 19 points, all in the first half, and Riley Treadaway had nine points. Alec Spann added eight points.
Wiregrass Kings 45, Southern Christian 42: Alec Spann had 20 points and Brayden Treadaway had 13 points for the Kings.