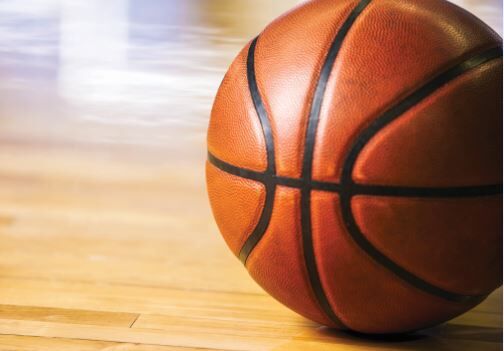 Both the Eufaula girls and boys teams won opening-round games on Monday at the Spartan Turkey Jam Tournament in Mountain Brook.
The Eufaula girls claimed a 59-45 win over Guntersville, while the Tiger boys downed defending Class 7A state champion Oak Mountain 57-48.
In the girls game, Zahria Hoskey led EHS with 29 points, 10 rebounds, six steals and four assists, while Brooke Hallman added 12 points, six rebounds and four assists and Iyauna Gordy had eight points and seven rebounds.
For the Eufaula boys, Caleb Paige had 19 points, while Patrick Screws had nine points and Josh Paige and Jaylen Guilford eight points each.
The Eufaula girls face Pell City, a winner over Chilton County, Wednesday at 10 a.m. in the tournament semifinals. The Tiger boys face last year's Class 6A runner-up Spanish Fort at 4:30 p.m. Spanish Fort beat Auburn 66-54 on Monday.
Charles Henderson boys also win at MB: Charles Henderson boys also won at the Spartan Turkey Jam on Monday, beating Clay-Chalkville 67-52.
Akieves Shorts had a team-high 16 points followed with Cody Youngblood with 15 points and Tay Knox with 14.
The Trojans play the winner of the Mountain Brook-Tuscaloosa County game Tuesday night at 7:30 p.m.
Sneaky's Pete 43rd Annual Rebel Classic
Dothan boys 64, Sipsey Valley 61: JD Palm had 22 points, Thomas Dowd 18 and Javierre Jackson 12 points to lead Dothan to an opening-round win.
The Wolves play McAdory at 6 p.m. Tuesday in the tournament semifinals. McAdory beat Faith Academy.
Thompson Thanksgiving Invitational
Enterprise 67, Calera 40: Elijah Terry scored 21 points, Jordan Hines 14 and Ken Mitchell 10 as Enterprise won its tournament opener at Thompson.
The Wildcats play Northridge Tuesday at 6 p.m. in the semifinals.
Karen Keller Thanksgiving Tournament
Geneva County boys 51, Houston Academy 36: Omari Holmes earned a double-double of 14 points and 11 rebounds and JP Beasley had nine points and six rebounds to lead Geneva County.
Kadyn Mitchell led Houston Academy with 14 points.
Carroll boys 94, Wicksburg 45: University of North Alabama signee Bryson Dawkins had 38 points to place four Eagles in double figures in the rout of the Panthers.
Johnny Coleman added 13, Kazmyn Jennings 12 and Takoda McLeod 10 for Carroll.
Clay Morrison and Dalton Taggart had 14 points each for Wicksburg.
Carroll girls 49, Wicksburg 18: Ameyah Gray earned 20 points and 12 rebounds and Taliyah Carter had 13 points and nine rebounds for Carroll girls in the win.
Ariton Hoopsgiving Classic
Zion Chapel 50, Rehobeth 44: The Class 2A Rebels rallied from 21-19 halftime deficit to knock off the 5A Rebels 50-44.
Jacob Chestnut had 12 points, Chase Horstman 10 and Bradon Grantham eight for Zion Chapel.
Colton Trotter led Rehobeth with 15 points and Sellers Gibson had 10.
Ariton 60, Daleville 38: Ian Senn had 24 points, Isaiah Johnson 10, Lawson Leger nine and Landon Tyler eight in a balanced Purple Cat scoring attack.
Moses McDowell led Daleville with 17 points and Bryan Beckwith had 13.
Pike County boys 46, Providence Christian 43: The Bulldogs held off the Eagles in the opening round of the Ariton tournament and a season-opening game for both teams.
Makhi Leverette had 15 points, while Jakelmon Glasco and Chimarion Brown had eight points each to lead Pike County.
Powell Phillips had 11 points and five rebounds and Bo Thornell had 10 points for PCS. Jake Lewis earned eight points and a team-high eight rebounds and Pearce Boone added seven points and five rebounds for the Eagles.
Ashford Thanksgiving Tournament
Abbeville girls 50, Northside Methodist 23: Bree Hardamon scored 20 points and JaMya Glover had a double-double of 15 points and 16 rebounds to help Abbeville advance to Tuesday's tournament championship game.
Macy Fellows led Northside Methodist with seven points, while Layna Grooms had a team-high eight rebounds.
Ashford girls 57, Malone (Fla.) 39: Trinity McCree had 18 points and Hope Hogan 13 to pace Ashford's win.
Janiyah Brelove had 11 points to lead Malone.
Ashford will face Abbeville in the tournament championship Tuesday at 6 p.m.
Ashford boys 64, Northside Methodist 38: The Yellow Jackets allowed only six second-half points in pulling away from a 36-32 halftime lead and advance to the finals against Sneads (Fla.).
Caleb Knight led a balanced attack with 15 points. Earnest Williams followed with 14, while Cam Fields and Cade Waller had 10 points each and Kobe Small nine points.
Jayden Watkins led Northside Methodist with 15 points.
Sneads (Fla.) boys 67, Houston County 59: The Pirates raced to a 36-22 halftime lead and maintained control for the win.
Pike Lib teams split: The Pike Liberal Arts boys defeated Evangel Christian 56-14 in their season opener, while the girls team fell to Evangel 44-26 in Monday action at the Lee-Scott Classic in Auburn.
No details were available.
Both Pike teams play Macon-East in Tuesday's tournament action.
Terrell Academy (Ga.) Tournament
Terrell Academy (Ga.) 61, Abbeville Christian 34: Amiyah Govan earned 18 points, 15 rebounds and seven steals, Anna Grace Blalock had eight points and eight rebounds and Caroline Armstrong seven points and six rebounds for Abbeville Christian in a season-opening loss.
Bailey McMath led Terrell Academy with 22 points.
Enterprise girls 58, Straughn 13: Ten Wildcat players scored in the win over Straughn, led by A ye vion Grimes with 11 points and Jaida Gosha with eight. Keiona Moore and Brooklyn Kemmerlin added seven points each.
The victory gave Allen Catrett his first win as Enterprise's head girls basketball coach in his second game.
Melonie Harris led Straughn with six points, all coming off two 3-pointers.
Lakeside School girls 55, Quitman County (Ga.) 32: Four players scored in double figures to lead Lakeside's win with Eliza Eriksen pacing the attack with 14 points.
Chloe Helms followed with 13 points, Jayden Green chipped in 12 and Rebecca Neville added 10 points.
Quitman County (Ga.) boys 75, Lakeside School 53: I'Leek Quinn had 23 points and five rebounds and Jayden Buckhannon had 12 points for Lakeside in the loss.
Enterprise girls 36, Straughn 5: Alexis Reed had 16 points to lead eight Wildcats scorers in the win.
Lakeside boys 47, Quitman County (Ga.) 19: Rooty Ward had 13 points and five rebounds and Jayden Buckhannon had nine points and eight rebounds to lead Lakeside. Jamez Curry added 10 points.
West Florida Baptist girls 66, Emmanuel Christian 47: Emma Gurman had 30 points and five rebounds to pace ECS in the loss at Milton, Fla.
Rileigh McDonald had seven points and 15 rebounds and Maddy Hall had 13 points.
West Florida Baptist boys 70, Emmanuel Christian 41: Freshman Kyle Kirchhoff led ECS with 19 points and seven rebounds and Tristan Culp had seven points