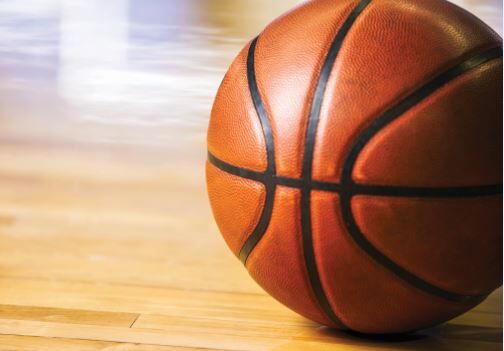 LANETT – Geneva County lost in the Class 2A Southeast Regional opener at Lanett 54-46 on Thursday night in high school girls basketball action.
Geneva County was led by Tennessee signee Karoline Striplin, who scored 22 and extended her made free throw streak to 28 before missing. She was 6 of 10 at the foul line for the game.
Jordyn Alston followed Striplin in scoring with 12 points, while Anri Davis contributed eight.
The Lady Bulldogs end the season at 19-7.
Geneva 51, Bibb County 50: The Lady Panthers advance to the regional final and will play St. James on Monday at 9 a.m. in Montgomery at Garrett Coliseum.
Melody Watson led Geneva with 14 points, while Madison Johnson followed with nine and Makaley Boswell added eight.
Bibb County hit a shot at the buzzer to pull within one.
Prattville Christian 69, Slocomb 39: The Red Tops took the loss on the road in the first round of the Southeast Regional.
Breanna Hatcher led Slocomb with 10 points, followed by Ally Price with nine and Gracen Hodges with seven.
The RedTops end the season with a 19-9 record.
Montgomery Academy 69, Pike County 13: The Bulldogs end the season at 11-2 in the regional opener home loss.
Kyah Rouse led Pike County with five points.
Carroll 39, Talladega 35: Takahya Condrey and Zyisha Carson each scored 10 points as the Eagles held off a late charge by Talladega in the opening round of the regional.
Carroll improves to 15-10 and advances to the regional final on Monday against Charles Henderson starting at 1 p.m. in Montgomery at Garrett Coliseum.
Charles Henderson 45, Brewbaker Tech 38: KK Hobdy had 18 points and Kristian Jackson 15 to lead Charles Henderson over Brewbaker Tech.
The defending Class 5A state champion Trojans (13-2) advanced to the regional finals Monday at 1 p.m. against Carroll at Montgomery's Garrett Coliseum.
Baker 48, Dothan 42: The Wolves' season came to an end in the opening round regional game on the road.
Amiyah Rollins scored 16 and Alexis Hudgens 10 for Dothan, which ends the season at 10-8.
Theodore 55, Enterprise 33: Jaida Gosha had 12 to lead the Wildcats in the home loss.
Enterprise ends its season at 13-8.
Eufaula 74, Hillcrest-Tuscaloosa 38: The Tigers held Hillcrest to just three points in the second quarter en route to the first round win.
Kaitlin Peterson led the way with 22 points and also dished out seven assists.
Iyauna Gordy scored 14, while Janiyah Locke scored 13 and pulled down 10 rebounds and Danahria Hicks scored 11 and had a team-high 17 rebounds.
Eufaula (26-4) advances to the final of the regional next Thursday at Garrett Coliseum in Montgomery against the winner of Friday's Carver vs. Northridge game.