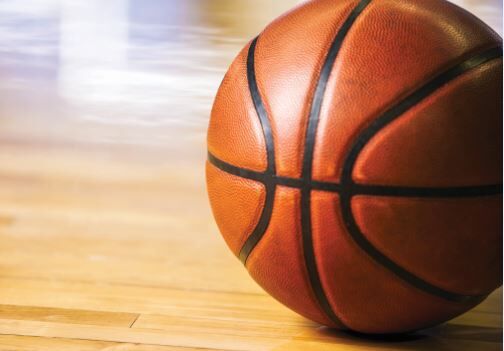 Georgiana punched its ticket into the Downtown Dothan Hoops Classic with a 72-59 win over Andalusia in the Turkey Classic at the Dothan Civic Center on Tuesday.
Eight teams were vying for the final spot in the 16-team Hoops Classic, which will be held Dec. 27-31 at the Civic Center.
Georgiana beat Cottonwood in the first semifinal Tuesday 58-52, while Andalusia advanced to the title game by beating Malone 60-50.
In the championship win, Nasir Cheatham led Georgiana with 24 points, while Tremari Longmire scored 19 and Amari Feagin 14.
For Andalusia, Tyler Sigers scored 25 and Aksh Patel added 16.
In the semifinal win over Cottonwood, Jacob Lowery led Georgiana with 18 and Feagin scored 11.
For Cottonwood, Raymond Bryant scored 25 and Mekhi Anglin scored 17.
In Andalusia's semifinal win, Cammeyune Love scored 14, Jordan Stallworth 17 and Sigers 11.
For Malone, Javier McClennon scored 14 and J.D. Gibson added 13.
Sneaky Pete's 43rd Annual Rebel Classic
McAdory boys 70, Dothan 62: A 10-2 Dothan surge cut McAdory's lead with three minutes to go, but the Yellow Jackets hit 7-of-10 at the free-throw line down the stretch to hold off the Wolves in a semifinal game.
The loss pushed Dothan to the tournament third-place game on Wednesday at 4:30 p.m. against Springville, which lost to Vestavia Hills on Tuesday.
JD Palm led Dothan with 24 points, Bryson Berry followed with 19 and Thomas Dowd had 10.
Thompson Thanksgiving Invitational
Enterprise boys 51, Northridge 47: Elijah Terry earned 14 points to pace Enterprise, which advanced to Wednesday's championship against Thompson, a 63-52 semifinal winner over Carver of Montgomery. Tip off is at noon.
Karen Keller Thanksgiving Tournament
Geneva County girls 56, Wicksburg 40: Jordyn Alston scored 23, while Charlianna Boutwell and Anri Davis each scored 10 for Geneva County.
Carroll boys 63, Houston Academy 59: Bryson Dawkins earned 37 points and 11 rebounds to pace Carroll's win.
Johnny Coleman followed with nine points and five rebounds and Jordan Killings had 11 assists, six rebounds, four steals and six points.
Corey Campbell led Houston Academy with 14 points and Adam Kesserwani had 12 points
Ashford Thanksgiving Tournament
Abbeville girls 56, Ashford 33: Abbeville won the tournament as Bree Hardamon led the way with 24 points and JaMya Glover added 15.
Ashford was led by Hope Hogan with 12 points.
Northside Methodist girls 36, Malone (Fla.) 32: Layna Grooms scored 17 and had nine rebounds for NMA.
Addie Forrester had 11 points and 15 rebounds.
Ashford boys 55, Sneads (Fla.) 38: Earnest Williams had 16 points, Kobe Small 12 points and Caleb Knight and Pete Reaves eight each to lead the Yellow Jackets to the Ashford Thanksgiving Tournament title.
Northside Methodist boys 55, Houston County 47: Brayden Clements had 18 points, Justice Hallman 11 and Bowden Lancaster nine as the Knights won the third-place game.
Caden Clark had 16 points and Mikey Peterman had 12 for Houston County.
Ariton Hoopsgiving Classic
Ariton boys 39, Zion Chapel 34: Ian Senn had 18 points and Landon Tyler earned a double double of 11 points and 18 rebounds to lead Ariton.
Brady Cobb led Zion Chapel with 14 points and Chase Horstman had 13.
Dale County boys 52, Pike County 34: Christian Ross scored 20 and grabbed 20 rebounds for Dale County.
Cole Weed added 12 points for the Warriors.
Rehobeth boys 69, Providence Christian 62: Colton Trotter had 16 points and Za Helms 11 nine to lead Rehobeth.
Caden Wright scored all nine of his points in the fourth quarter and Jackson Strickland six of his eight in the period, helping the Rebels outscore the Eagles 28-20 in the final quarter to take the win.
Powell Phillips had a game-high 29 points, most off six 3-pointers, to pace Providence Christian. Jake Lewis followed with 10 points.
Spartan Turkey Jam Tournament
Eufaula boys 90, Spanish Fort 76: Caleb Paige scored 26 in the first half and 30 for the game. He connected on six 3-pointers.
Joshua Paige added 24 points with four 3-pointers. Rashaad Frye scored 15 and Justin Davis added 11.
The Tigers face defending Class 6A state champion Mountain Brook in the tournament championship game Wednesday at 7:30 p.m. It is a rematch of last year's double overtime state semifinal between the two, won by the Spartans.
Mountain Brook boys 62, Charles Henderson 59: The Trojans lost in the final seconds to defending Class 6A state champion and tournament host Mountain Brook 62-59.
The Spartans hit a late three to break a 57 all tie. Charles Henderson earned a steal and a layup, but missed a free throw. Mountain Brook hit two free throws with 10 seconds left and a last-second three to tie by Charles Henderson missed.
Akieves Short led CHHS with 19 points. Cody Youngblood and Jayden Spearman both contributed 13 points.
The Trojans play Spanish Fort in the tournament third-place game Wednesday at 4:30 p.m.
Eufaula girls 59, Pell City 44: Zahria Hoskey scored 31 and Ganielle Palmer added 11 for the Tigers, who advanced to Wednesday's championship game.
Pike Liberal girls 43, Macon-East 35: Lakin Harrell led PLAS with 21.
Terrell Academy (Ga.) Tournament
SGA girls 80, Abbeville Christian 43: Amiya Govan earned 26 points, including 11-of-18 free throws, and 20 rebounds to lead Abbeville Christian in the loss.
Anna Grace Blalock added 16 rebounds and nine points.
Ella Ashley led SGA with 20 points.
Enterprise girls 67, Florala 36: Eleven Wildcats scored, led by Joye Anderson with 17 points, Dashia Nelson had 13 points and Jaida Gosha with eight points.
Kyndra Anthony led Florala with 19 points and Sharae Coleman added nine points.