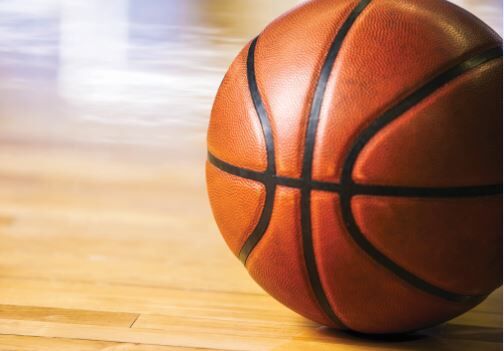 SAMSON – The Samson girls basketball team rallied to outscore Geneva 23-11 in the fourth quarter in winning 50-40 on Thursday night.
Alli Godwin led the Tigers with 18 points on six 3-pointers, while Brantley Edberg scored 12 on four 3-pointers.
Kinley Johnson added nine points and Trinity Jenkins had 11 rebounds.
Geneva was led by Simone Minnifield with 10 points and Pazley Lamb with nine.
Slocomb girls 54, Rehobeth 23: Ally Price scored 11 to lead the way.
Madison Ward, Chesnee Aplin and Gracen Hodges each scored nine.
Rehobeth was led by Brittney Smith with seven.
Charles Henderson girls 61, Highland Home 10: KK Hobdy had 26 points, Kristian Jackson had 12 and Deanna Goshen nine to lead Charles Henderson girls.
Lakeside girls 56, Wiregrass King 16: The Chiefs rolled to a season-opening win behind 16 points from Emily Nix and 10 points each from Sarah Murph and Rebecca Neville.
Tayler Clouse and Lydia Owens both had seven points for the Wiregrass Kings. Owens also had eight rebounds.
Geneva boys 80, Samson 43: Trevon Kemmerlin had 33 points and Talan Johnson nine to lead Geneva.
Braxton Brooks had 13 point and Jacob Branch eight for Samson.
Ariton boys 70, New Brockton 44: Hayes Floyd led the Purple Cats with 13 points, 11 rebounds and six assists.
Ian Senn scored 12 and Isaiah Johnson 11. Kyron Danzy scored 10 and grabbed 10 rebounds and Landon Tyler added 10 points.
For New Brockton, Damarion Holt scored 25, including hitting five 3-pointers.
Rehobeth boys 69, Slocomb 40: Parker Turner scored 16 for the Rebels, while Jaquavious Welch scored 14 and Trycon McHellon 10.
For Slocomb, Jalen Nobles scored 18.
Ashford boys 90, Houston County 57: T.J. Holston had 21 points, Marquez McKnight 20 and DeChristian Newton 13 to lead Ashford, which had all nine players score.
Zatavian Peterman had 18 and Kahleel Johnson had 11 for Houston County.
Charles Henderson boys 66, Highland Home 42: Akeives Short had 22 points, Tay Knox 14 and Cody Youngblood 10 to lead Charles Henderson, which led 17-8 at the quarter and 41-19 at halftime.
Wiregrass Kings boys 76, Lakeside 26: Kane Helder and Will Holland both had 14 points and Nolan Perry had 13, while James Strickland added nine points and six assists for the Kings.
I'leek Quinn had six points to lead Lakeside in the loss.
Ariton 60, New Brockton 12: C.J. McNabb scored 12 for the Purple Cats.
Jordan Smith added 10 and Myles Tyler eight.
New Brockton was led by Hunter White with six.
Rehobeth boys 38, Slocomb 9: Za Helms scored 11 and Baker Hataway nine for Rehobeth.
Ashford boys 61, Houston County 44: Cade Walden had 21 points and Michael McKnight had 15 points to lead Ashford.
Cameron Jones had 17 for Houston County, most of it off five 3-pointers. Jordan Carroll added 11 points and Leonard Mullins 10.
Lakeside girls 36, Wiregrass King 23: Chloe Helms had 23 points to lead Lakeside.
Emma Graham had 11 points and six rebounds and Anna Ryan Sharp had seven points and eight rebounds for the Wiregrass Kings.
Lakeside boys 44, Wiregrass Kings 42: I'leek Quinn had 19 points to pace Lakeside.
Christian Miller had 15 points and Riley Treadaway 11 points for the Kings. JP Sowell had nine rebounds.
Enterprise 9th grade boys 47, Carroll 32: Jace Himes had 10 points, Wyatt Darlington nine and Keandre Matthews eight to lead Enterprise.
Lakeith Person and Taylen Thomas led Carroll with eight points each.
G.W. Long girls 37, Houston Academy 31: Ally Whitehead had 17 points and Zymirria Glanton 12 to lead G.W. Long.
Katie Brown led Houston Academy with 16 points.
Houston Academy boys 52, G.W. Long 28: No details were available.
Elba boys 44, New Brockton 41: Alvin Henderson had 16 points and Cayden Adkins 10 to lead Elba, which finished its season 12-2.
Anthony Silar had 17 and Baylon Foster 14 to lead New Brockton.
Get in the game with our Prep Sports Newsletter
Sent weekly directly to your inbox!