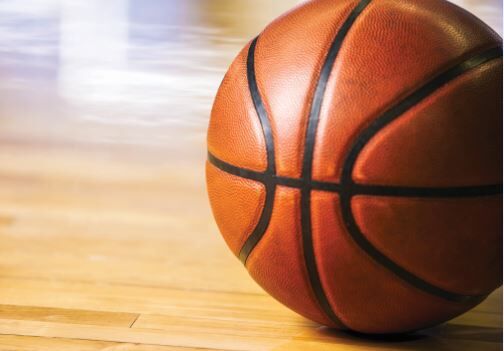 Kayden Williams got a steal with 16 seconds left and scored the game-winning basket as Northside Methodist Academy edged Ashford 33-32 in girls high school basketball on Tuesday.
Anna Lee Hathcock led the way with 17 points, while Brooke Hallman added nine.
Ashford was led by Nevaeh Williams with 11 and Trinity McCree with seven.
Samson 73, Kinston 34: Kinley Johson led the Tigers (14-2, 3-0) with 24 points.
Brantley Edberg followed with 17, Shaylei Mock with 11 and Alli Godwin with eight.
Kinston was led by Faith Peters with 13.
Dothan 45, Prattville 31: Dothan finished the first rotation of Class 7A, Area 3 teams at 3-0 after beating Prattville 45-31. Alexis Hudgens had 18 points and Jadalie Medeiros 10 for DHS (8-4 overall).
Makiyah Sears had eight points and Keziah Seay seven for Prattville.
Enterprise 40, Jeff Davis 22: Jaida Gosha had 15 and NeNe Nelson had 14 to lead Enterprise in a Class 7A, Area 3 win.
Slocomb 68, Providence Christian 31: Gracie Ward led Slocomb with 26 points, while Breanna Hatcher contributed 16 and Ally Price 11.
Providence was led by Anna Beth Townsend with 13.
Houston Academy 36, Wicksburg 21: Lauren Baker scored seven and Caley Caldwell added six to lead the Raiders.
Kara Cox scored seven for Wicksburg.
Headland 49, Rehobeth 22: Alexus Neal had a big game for the Rams with 20 points, 11 rebounds, five steals and five blocks.
Jayden Blackmon had 16 points and seven steals and Trinity Griffin scored 10.
Rehobeth was led by Helen Williamson with 11 points.
Eufaula 65, Opelika 32: Kaitlin Peterson scored 20 for the Tigers.
Zahria Hoskey scored 19, which included hitting four 3-pointers, and Denahria Hicks scored 12 and pulled down 20 rebounds.
G.W Long 47, Elba 27: Emma Claire Long had 14 points, Maleah Long 12, Makenna Long 11 and Emmaline Hughes eight to lead the Rebels (8-0, 1-0) in a Class 2A, Area 3 win.
Breanna Sanders had nine points and Jaylyn Baker eight for Elba.
Geneva County 75, Abbeville 27: Karoline Striplin had 36 points, including hitting 10-of-10 free throws, plus 20 rebounds, eight assists and six blocks to lead Geneva County (11-5, 3-0) in a Class 2A, Area 2 win.
Anri Davis had a double-double performance with 12 points and 10 rebounds along with five steals. Charlianna Boutwell had nine points and Jordyn Alston eight points and seven rebounds.
Bre Hardaman had 16 and JaMya Glover 11 to account for all of Abbeville's scoring.
Charles Henderson 55, Greenville 40: The Trojans improved to 7-2 overall and 3-0 in Class 5A, Area 4 play win.
KK Hobdy had 18 points, Kristian Jackson 14 and Denana Goshen 13 lead CHHS.
Opp 60, New Brockton 10: The Bobcats snapped a 34-game losing streak to Dec. 12, 2018 with the area win, its first area victory since Jan. 23, 2014.
Vanessa Stoudemire had 29 points, including 11-of-14 at the foul line, and six rebounds for Opp, which also got eight points from Amelianna Cooper.
Aaliyah Silar had three points to lead New Brockton.
Carroll 45, Daleville 14: Zyisha Carson had 19 and Takahya Condrey 15 to lead Carroll.
Joye Anderson had seven points to lead Daleville.
Wiregrass Kings 67, Emmanuel Christian 29: Lydia Owens had 20 points, Tayler Clouse and Cassidy Perry 15 each and Grace Treadaway 13 to lead the Kings. Owens added nine rebounds and six steals and Treadaway had six steals and five assists. Clouse chipped in four steals and three asissts and Perry had six reboundsd.
Paeytn Wheeler had 10 points and Rileigh McDonald eight for Emmanuel Christian.
Wicksburg 69, Houston Academy 54: Sawyer Rivenbark scored 19, Zeke Kelley 14 and Clay Morrison and Devontae White each scored 12 for the Panthers.
Headland 90, Rehobeth 69: Patrick Burke led five Rams in double figures as Headland defeated Rehobeth 90-69 to improve to 6-1 overall on the season and 1-1 in Class 5A, Area 3 play.
Burke had 30 points, including three 3-pointers and 9-of-11 free throws. Marqueze Reeves had 15 points, Andre Galloway 11 and Tavaris Haradmon and Jamarion Thompson both had 10.
Parker Turner paced Rehobeth (5-12, 0-2) with 25 points. Kendrick Dunn had 14 and Jaquavious Welch had 13.
G.W. Long 62, Elba 31: Kobie Stringer had 20 points, Hunter Whitehead 16 and Avery Roberts 10 for G.W. Long (9-7, 1-0) in a Class 2A, Area 3 win.
Collin Harrison had 14 to lead Elba (0-12, 0-2).
Geneva County 47, Abbeville 44: Emmanuel Henderson scored 21, had seven rebounds and five steals to lead the Bulldogs (11-2, 3-0).
J'Quan Broxson scored 14 and had 12 rebounds.
Abbeville was led by Monqarius Cooper with 13 and Tyrek Coleman with 11.
Enterprise 62, Jeff Davis 60: Jordan Hines stole the ball from Jeff Davis in the final seconds to preserve the Wildcats' Class 7A, Area 3 win.
Elijah Terry had 17 points, 15 rebounds and four steals, while Quentin Hayes had 13 points, seven rebounds and five assists for Enterprise (13-4, 3-0).
Dothan 67, Prattville 49: Thomas Dowd had 16 points, Derrick Fletcher 15 and Quinton Norton 10 for Dothan (8-8, 2-1).
Carroll 61, Daleville 28: Bryson Dawkins had 23 points, Jordan Killings nine points and 11 rebounds and Karmelo Overton had 10 rebounds to lead Carroll (14-8).
Sincere McKenzie had 11 points and Tomar Hobdy 10 for Daleville (2-11).
Dale County 74, Straughn 48: Keshaun Martin had 24 points and Christian Ross 11 to lead Dale County (12-5, 2-1) in a Class 4A, Area 2 win.
Providence Christian 60, Slocomb 55: Abe Chancellor had 16 points, while Grant Weatherford and Powell Phillips had 10 each to lead Providence Christian (10-3, 2-1) in the Class 3A, Area 3 win.
Jaylen Nobles led Slocomb (3-12, 0-3) with 34 points.
Eufaula 85, Opelika 54: The Tigers were just up 28-26 at halftime before taking control after intermission.
Caleb Paige led Eufaula with 15 points, while Rodarious Thomas followed with 13. Josh Paige and Dimonyai Lacey each scored 11.
Ashford 70, Northside Methodist 44: John Luke Lassiter had 16 points, Antuwan Brooks 15 and Marquez McKnight 11 for Ashford.
Tyler Small led NMA with 17 points.
Opp 66, New Brockton 39: Erik Matthews had 30 points and 11 rebounds to lead Opp (12-0, 3-0) in an area win.
Drew Chance added 11 points and Jaydon Lacey six points and 13 rebounds.
Dillon Kelty led New Brockton with 15 points and Matthew Smith had 12.
Kinston 56, Samson 26: Cale Sumblin had 20 points and Aden Wallace had 16 for Kinston (7-4, 3-0) in the Class 1A, Area 2 win over Samson (0-13, 0-3).
Wiregrass Kings 102, Emmanuel Christian 34: The Kings seized a 22-0 lead five minutes in and rolled to the win, their 18th in 19 games.
All 14 Kings players who played scored with four in double figures – Nolan Perry and Will Holland with 15 each, James Strickland with 13 and Christian Miller with 11. Kane Helder added nine points.
Miller, Holland and Aden Spann had seven rebounds each, while Perry had six steals, Bryson Treadaway five steals and Holland four steals. Miller, Perry, Treadaway and Strickland had three assists each.
For Emmanuel Christian, Mathison Foshee had 11 and Dylan Culp had nine.
Dothan boys 37, Prattville 34: Braxton Fluellen had 11 points to lead Dothan.
Carroll boys 57, Daleville 16: Kevin Li, Lakeith Person and Jaylen Plott had eight points each to lead Carroll.
Matthews led Daleville with eight points.
Dale County boys 39, Straughn 34 (OT): AJ Wesley had 17 points and Jamarvion Scott 10 to lead Dale County to the overtime win.
Providence Christian boys 45, Slocomb 32: Gabe Pemberton led the winning Eagles with 10 points and Calvin McClintock had seven.
Brendan McLaughlin led Slocomb with 15 points.
Abbeville boys 45, Geneva County 25: Kameron Peterson had 11 points and Cameron Jones 10 to lead Abbeville.
Jose Martinez and Wesley Ward had five points each for Geneva County.
Opp 56, New Brockton 9: Jabarri Hill had 17 points and five steals and Robbie Gafford had eight points and nine rebounds to lead Opp.
Dallas Bourne had three points to lead New Brockton.
Wicksburg 45, Houston Academy 43: Jaylen Murry scored 17 and Jase Dukes 12 for Wicksburg.
Headland 51, Rehobeth 37: Tylen Williams had 19 points and Jaxon Williams 13 to lead Rehobeth.
Kayden Turvin led Rehobeth with 10 points.
Wiregrass Kings boys 68, Emmanuel Christian 30: Christian Miller had 33 points, Will Holland had 15 points, 14 assists and five steals and J.P. Sowell had 10 points to lead the Kings. Riley Treadaway also had five steals and Miller four steals. Alec Spann had a team-high five rebounds.
Abbeville Christian 60, Ezekiel Academy 39: Caroline Armstrong earned 28 points, five assists and four rebounds and Anna Grace Blalock had 22 points, 13 rebounds and six assists, while Amiyah Govan had 10 points and 15 rebounds for ACA.
Abbeville Christian 77, Ezekiel Academy 69: Dre Cobb had 19 points, 10 rebounds and four steals and Jackson Blalock had 17 points and six rebounds to lead ACA's win.
Dylan Crawford had 16 points and DJ Williams added 15 points, five rebounds, five assists and four steals.
Glenwood School 82, Lakeside School 51: Jeremiah Bowick had 18 points and I'Leek Quinn had 16 for Lakeside in the loss to the third-ranked Gators.
Abbeville Christian girls 32, Ezekiel Academy 26: Anna Grace Blalock had 19 points, 17 rebounds and four steals and Kayla Dyson had eight points and four rebounds for ACA.
Abbeville Christian boys 48, Ezekiel Academy 35: Javaris Turner had 23 points and eight rebounds and Jamarcus George had six points and seven rebounds.