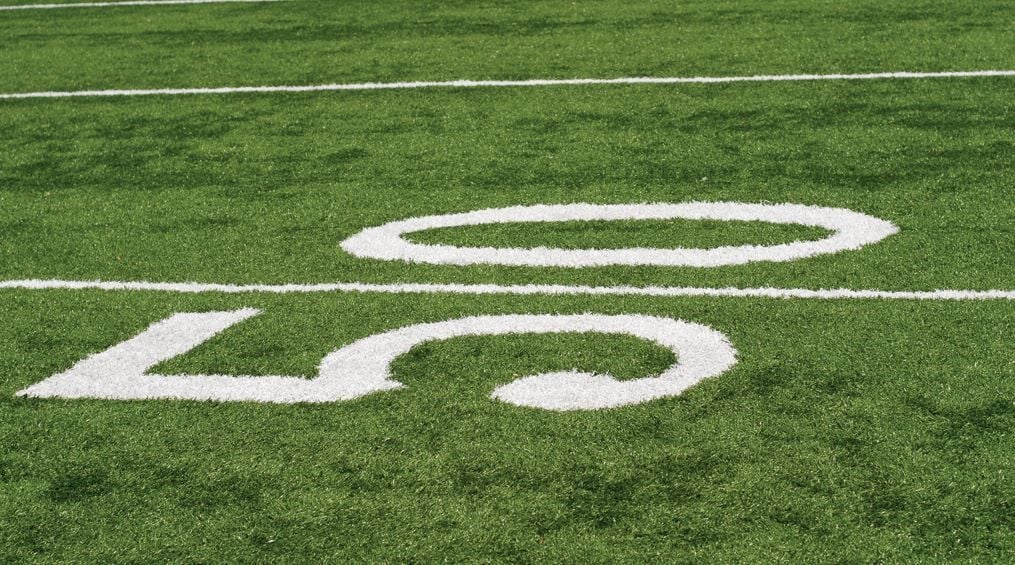 Abbeville Christian and Pike Liberal Arts both have an unexpected off night on Friday following COVID issues.
Abbeville Christian has had to forfeit its home game Friday against Chambers Academy, while Pike Liberal Arts is picking up a forfeit from Crenshaw Christian.
Interestingly, the two forfeits wipe out games involving all three defending AISA state champions plus a state runner-up.
The Pike Lib-Crenshaw game would have been a battle of defending state champions as Pike Lib won last year's AISA Class AAA state title and Crenshaw Christian took the Class A crown. Chambers Academy won the AA title and was playing Class A runner-up Abbeville Christian.
Abbeville Christian drops to 1-1 on the season with the forfeit to Chambers. A week ago, the Generals rolled over Springwood 52-6.
Brandon Early led ACA in the win with 126 yards and three touchdowns rushing on 10 carries. Justin Murphy rushed for 46 yards and two scores and threw for 66 yards and another score off 4-of-7 passing. Dillon Mims caught a 25-yard TD pass from Murphy.
Titus McCreight and Kamrin Peterman hooked up on a 90-yard TD pass. Peterman added the other score on a fumble recovery.
Pike Liberal Arts improved to 1-1 with the forfeit win. Last week, the No. 1 ranked Patriots fell to No. 3 ranked Escambia Academy 42-26 despite leading 19-13 at halftime.
Cason Eubanks, a transfer from Northside Methodist Academy, scored on a 14-yard run, Zakevin Pennington, a transfer from Pike County, scored on a 1-yard run and Kam Baker added a 3-yard scoring run to give Pike Lib its halftime lead.
Escambia scored twice early in the third quarter to take the advantage before Eubanks scored on a 42-yard run to cut the margin to 28-26 late in the quarter. However, the Cougars scored twice more to pull away.
Eubanks led Pike Lib with 96 yards rushing and threw for 113 yards on 6-of-15 passing.
Thursday night football: After a handful of games last week, the high school football season kicks up to high gear this week, starting with a game a night early.
City of Dothan private schools Providence Christian and Northside Methodist battle each on Thursday night at Northcutt Field.
The game is the second meeting between the two teams, located three miles apart in north Dothan. A year ago in Northside Methodist's second-ever game in the Alabama High School Athletic Association, Providence won a shootout, 71-35.
Both teams seek to win their first game this year after suffering season-opening losses. Providence fell to Rehobeth 34-7 and NMA lost to Houston County 19-13.
Thursday night fever: This week's game won't be the last Thursday contest for Northside Methodist this year. The Knights are scheduled to play half of their games this year (5 of 10) on Thursday, mainly because of conflicts with Rip Hewes Stadium and Northcutt Field.
The remaining Thursday games are at the back end of the schedule as four of the last five games are set for Thursday – Sept. 30 at Rip Hewes against Liberty County (Fla.), Oct. 14 at Rip Hewes against Daleville plus road games Oct. 21 at Rehobeth and Oct. 28 at Ashford.
Action picks up: After only 13 games last week, the action picks up this week with 19 games involving Dothan Eagle coverage teams, including 15 held at stadiums in the Wiregrass.
Four of the games are inside Houston County, including Dothan's season opener against Park Crossing at Rip Hewes Stadium. The other three are at county schools as Ashford hosts Rehobeth, Cottonwood entertains Samson and Houston County welcomes in Florala.
Others hosting games Friday are Enterprise, Charles Henderson, Headland, Dale County, Slocomb, New Brockton, Elba, Geneva County, Ariton, Kinston and Seminole County.
Four teams off: Four teams have scheduled off weeks, including three schools that won't start the season until next week. Those three teams are Pike County, G.W. Long and Lakeside School.
The other team off this week is Carroll, which started last season with a 40-8 loss to Eufaula last week.
Coaching debuts: Coaches making a debut with a new team went 3-7 in last week's season openers.
The three winners were Houston Academy's Eddie Brundidge, Abbeville Christian's John Gilmore and Opp's Mike DuBose. Brundidge's Raiders beat Kinston 42-19 and Gilmore's Generals routed Springwood 52-6. DuBose got his win via a forfeit from Geneva, which couldn't play because of a lack of linemen available after COVID issues.
Coaches who lost debuts were Headland's Rodney Dollar, Dale County's Luke Tucker, Daleville's Will Garner, Northside Methodist's Toby Greene, Goshen's Don Moore and Seminole County's Cedric Stegall.
Three coaches with new teams did not play an official game last week – Charles Henderson's Quinn Hambrite, G.W. Long's David Watts and Lakeside School's Tom Clements. Hambrite makes his debut this Friday when the Trojans host Montgomery Catholic. Watts and Clements don't have their debuts until next week.
State honors: Three players in the Dothan Eagle coverage area earned recognition in this week's Alabama High School Athletic Association Prep Spotlight for play last week. The three were Ariton's Jordan Smith, Wicksburg's Jaylen Murry and Kinston's Blake Senn.
Ariton's Smith rushed for 238 yards and three touchdowns on 28 carries in a 38-27 win over Dale County. Smith's TD runs were from 28, 8 and 9 yards.
Wicksburg's Murry accounted for four touchdowns and had 223 all-purpose yards in the Panthers' 53-7 win over Headland. Murry rushed for 140 yards and three TDs on 17 carries. He also scored on an 83-yard kickoff return.
Kinston's Senn intercepted three passes, returning one for 30 yards and a touchdown, and was in on six tackles, including two solos, in a 42-19 loss to Houston Academy.
Tidbits: Houston Academy won its fourth-straight season-opener with its 42-19 victory over Kinston last week, currently tying for the longest active opening winning streak in the Dothan Eagle coverage area. However, Abbeville and Geneva County, who both open this week, can break out of the tie. Both are shooting for their fifth straight season-opening win Friday night … With its 19-13 win over Northside Methodist last week, Houston County won a season opener for the first time since 2017 …Enterprise's 57 points against Bay were the most by the Wildcats since scoring 62 on Baldwin County in 2013 … Wicksburg's 53 points against Headland were the most for the Panthers since posting 56 on Geneva County in 2016