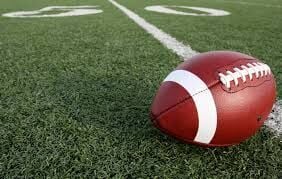 Geneva football team's chances for a state-playoff bid have taken a hit as head coach Les Sanders confirmed the Panthers are planning to forfeit this week's Class 4A, Region 2 game at Bullock County because of COVID-19 issues.
Sanders said it appears unlikely the two teams will be able to reschedule the game.
If forfeited, Geneva drops to 3-3 in region play, the same mark Bullock now has. Both will be tied for fifth, a game back of the fourth and final playoff spot with one week to play next week. Should the two finish tied for fourth, Bullock would hold the tiebreaker because of the forfeit.
Sanders said only one kid tested positive on Saturday, but contact tracing put the rest of the players in quarantine.
"They are all in quarantine but three that were hurt or sick and were not here," Sanders said.
Sanders said the Panthers are on schedule to play the next game versus St. James.
Henderson back: Geneva County standout Emmanuel Henderson, a major college prospect running back, is expected back this week for the Bulldogs' showdown at G.W. Long, said head coach Jim Bob Striplin Tuesday.
Henderson, who has missed three straight games because of a high ankle sprain, was cleared to play by doctors, said Striplin.
Henderson had rushed for 787 yards and 13 touchdowns through the first three games plus a half of a fourth game before the injury.
State playoff outlook: Five area teams have clinched a state-playoff berth with a handful of others seeking to earn a spot this week.
The teams already with a postseason ticket are Carroll, Opp, Slocomb, G.W Long and Abbeville Christian.
Among the teams with a chance to clinch this week include Enterprise, Rehobeth, Wicksburg, Providence Christian, Pike County, Abbeville, Geneva County, Elba and Pike Liberal Arts.
Enterprise (3-2 in region) can earn a Class 7A, Region 2 spot with a win over Jeff Davis or losses by both Dothan and Smiths Station (both 1-3). Dothan plays Central-Phenix City and Smiths Station plays Auburn.
Dothan, despite being 1-3 in region, still has a chance to make the playoffs, but would need to beat both Central and Smiths Station in the next two weeks and have Enterprise lose to both Jeff Davis and Auburn.
Rehobeth can clinch a Class 5A, Region 2 berth with a win over Headland combined with a loss by Greenville Friday to Andalusia.
Wicksburg can clinch a Class 3A, Region 2 berth by beating Houston Academy, while Providence Christian can clinch in the same region with a win over New Brockton combined with a Houston Academy loss.
Pike County, in Class 3A, Region 4, can clinch with a win plus a Dadeville loss to Reeltown.
In Class 2A, Region 2, Abbeville, Geneva County and Elba can all clinch with a win. This week, Abbeville faces Houston County, Geneva County plays G.W. Long and Elba meets Ariton.
Pike Liberal Arts can clinch an AISA Class AAA, Region 1 spot with a win over Valliant Cross and set up a region-title showdown next week against No. 1 ranked Glenwood.
Several other teams can move into range of a berth with a win this week, including Eufaula in Class 6A, Region 2, Dale County in Class 4A, Region 2, Ariton in Class 2A, Region 2 and Samson in Class 1A, Region 2.
Region title quest: Three games this week have potential region-title implications – Slocomb at Opp, Geneva County at G.W. Long and Crenshaw Christian at Abbeville Christian.
In the Slocomb-Opp game, Opp (5-0) can clinch the title with a win, while the RedTops (4-0) can move into first with a week left to play and would need only to beat Wicksburg next week to claim the top spot.
The winner of the Geneva County-G.W Long game moves into the drivers' seat in Class 2A, Region 2. Long (5-0) can stay on top if it wins and awaits a showdown with Abbeville (4-1) next week. Geneva County (4-1), with a win, would create a tie at the top with Long and possibly with Abbeville (if it beats Houston County), but the Bulldogs would have wins over both and would need just a win over Zion Chapel next week to take the No. 1 seed.
The Crenshaw Christian-Abbeville Christian showdown is a winner-take region match-up in AISA Class A, Region 1. Both are 3-0 in region play, two games above the next place team.
Big plays galore: There was no shortage of big plays in last Thursday's Elba-Abbeville shootout in Abbeville.
In fact, those plays dominated the game.
The 13 touchdowns scored in Abbeville's 48-42 win went for a combined 591 yards, including 488 on eight scores between 55 and 67 yards. There were also scoring plays of 37, 28 and 23 yards in the game. Overall, there was 909 yards combined by the teams – 556 from Abbeville and 353 by Elba.
The game was one of the highlights in this week's AHSAA Prep Spotlight.
Abbeville cousins Martavious Glanton and Randy Glanton connected for three touchdown passes. Martavious Glanton, the quarterback, also rushed for three touchdowns.
Martavious Glanton finished with 406 all-purpose yards, throwing for 224 yards and three TDs off 5-of-8 passing and earning 182 yards rushing and three scores on 16 carries. Randy Glanton caught three passes – all TDs – for 184 yards and added an interception on defense.
Elba quarterback Jacquez Prince threw for 189 yards and three touchdowns off 10-of-14 passing with Chrystyile Caldwell earning 70 yards rushing and a touchdown on just three carries and catching 50 yards off three receptions with one score. Iverson Lane caught three passes for 91 yards and a touchdown and added 53 yards rushing on just three carries.
Early County hits region play: After six weeks, Early County in Georgia finally hits Region 1-AA play Friday, traveling to Thomasville for a top-10 state-ranked battle.
The Bobcats (3-0 with three off weeks) are ranked No. 5 in the latest Atlanta Journal-Constitution poll, while Thomasville (2-3 with all loses to ranked team) is No. 8 in the poll.
Three passing standouts in Spotlight: Three Wiregrass players earned recognition in the AHSAA Prep Spotlight for passing this week – Dothan's Bauer Sharp, Eufaula's Hess Horne and Opp's Hal Smithart.
Dothan's Bauer completed 18-of-19 passes for 295 yards and three touchdowns and also rushed for 99 yards on seven carries for 394 total yards in a 39-18 win over Jeff Davis.
Eufaula's Horne threw five touchdown passes in the Tigers' 38-21 win over Carver. He completed 12-of-20 passes for 142 yards with two TDs to Rodarius Thomas, who committed to South Carolina the day of the game.
Opp's Smithart was 19-of-29 passing for 205 yards and two touchdowns in the Bobcats' 24-14 win over Wicksburg.
Two rushing stars: Geneva County's Ken'li Preyer and Providence Christian's Jake Smith were honored in the Prep Spotlight for rushing success.
Geneva County's Preyer rushed for 216 yards on 23 carries with two touchdowns (56 and 4 yards) in the Bulldogs' 21-14 win over Houston County.
Smith, the PCS quarterback, earned 208 yards rushing in just one half of play and on 11 carries with three touchdowns (45 and 60 yards and 1 yard) to power a 37-14 Eagle win over rival Houston Academy.
Receiving honor: Dothan's Jayden Folmar was the lone area player in receiving in the Spotlight. He caught eight passes for 109 yards and three touchdowns (23, 24, and 9 yards) in the Wolves' 37-14 win over Jeff Davis.
Defensive wizards: Abbeville's Rico Dozier and Gabriel Shell plus Enterprise's Jackson Blount and Dothan's Tae Ramey were honored for defensive play in the AHSAA Spotlight.
Dozier made 18 tackles, caused and recovered a fumble in the Jackets' 48-42 win over Elba. Shell added 15 tackles.
Blount led the Enterprise defense with 11 tackles, a forced fumble and a fumble recovery in a 35-13 win over Smiths Station.
Ramey had nine tackles and an interception on defense in the Wolves' 37-14 win over Jeff Davis. He also scored on a 2-yard run on his only offensive carry.
Get in the game with our Prep Sports Newsletter
Sent weekly directly to your inbox!