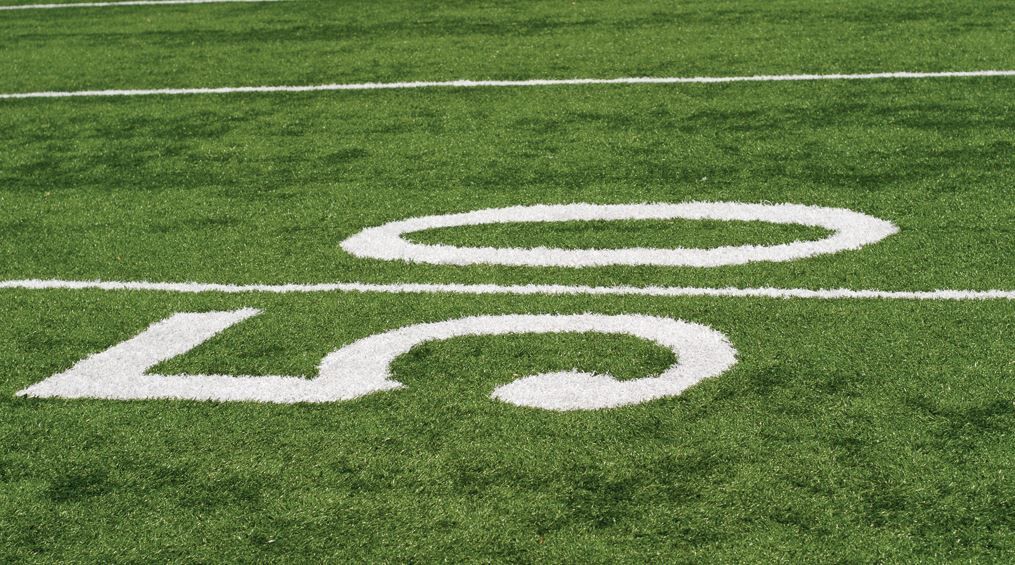 MONTGOMERY – An impressive second half rushing attack helped Montgomery Academy pull away from Providence Christian (4-7) en route to a 24-9 win in the first round of the Class 3A playoffs Friday.
MA (11-0) held a slim 7-6 lead at the half but opened the third quarter with a drive that took 7:23 off the clock, capped by a Britton Kohn 1-yard plunge to make it 14-6.
An Alex Kohn 32-yard field goal made it 17-6 early in the fourth quarter before Providence's John Jeter answered with a 25-yard field goal with 7:04 left in the game.
MA put the game away with a Kohn 12-yard run with 2:26 left in the game.
Jashawn Cooper scored first for MA with a 24-yard TD run.
Providence answered late in the second quarter when Jake Smith found Abe Chancellor for a 24-yard touchdown reception.
Montgomery Academy hosts Pike County in next week's second round.
G.W. Long 17, Luverne 0: The No. 9-ranked Rebels improved to 9-1 with the victory in the first round of the Class 2A playoffs.
Long travels to No. 2 ranked Lanett (9-2) for a second-round match-up. Lanett beat J.U. Blacksher 51-7 in Friday's opening round.
In Friday's game, Trevor Morris scored on a 7-yard run, Kobie Stringer threw a 38-yard touchdown pass to Hunter Whitehead and Tanner Patton kicked a 40-yard field goal for the Rebels' points.
Morris had 77 yards rushing on 19 carries, Stringer was 7-of-13 passing for 169 yards and Whitehead caught four passes for 107 yards. Dalton Caraway had two catches for 69 yards.
Defensively, Stringer, Whitehead and Cameron Langford each had 10 tackles. Blayne McDaniel, Caraway and Stringer each had an interception.
Eufaula 52, Stanhope Elmore 28: Hess Horne was 15 of 29 passing for 283 yards and four touchdowns as the Tigers won the Class 6A playoff game delayed at the start by power outage.
Jamarion Lewis had a 25-yard touchdown catch and had 175 yards rushing on nine carries with three TD runs. Rodarius Thomas had a 45-yard TD catch, Manual Stevens had a 15-yard scoring catch and Rayshawn Johnson has a 1-yard TD catch.
The 10th-ranked Tigers (9-2) travel to Blount (7-4) for a second-round contest. Blount routed Hueytown 40-24 on Friday.
Theodore 40, Enterprise 28: Quentin Hayes threw three touchdown passes to Jared Smith, but it wasn't quite enough for Enterprise in the Class 7A first round playoff game.
After Theodore took an early 7-0 lead, Enterprise tied it on a 57-yard touchdown pass from Hayes to Smith with just less nine minutes to play in the opening quarter.
After Theodore went up 13-8, Hayes and Smith connected again for a 25-yard touchdown pass and the Wildcats took the lead after the PAT, 14-13, with 1:55 to play in the first half.
Jalen Cunningham got an interception in the end zone for Enterprise with 8 seconds left in the half as the Wildcats took the lead to the locker room.
Early in the third quarter, Josh McCray scored on a short run as Enterprise extended its lead to 21-13 following the PAT kick. A 63-yard run by Mykel Johnson set up the TD run.
With seven minutes left in the third, Theodore got back on the scoreboard with a touchdown, but Enterprise stop the try for 2 to keep it at 21-19.
Theodore regained the lead at 27-21 following a 9-yard run and 2-point conversion with 11:53 left in the game. Theodore's Keon Marion intercepted a pass and returned it 85 yards to make it 33-21 with 7:23 left.
Hayes and Smith got together again, this time on a 17-yard touchdown pass and catch, to pull the Wildcats within 33-28 with 4:12 left.
Theodore, however, quickly responded with a 26-yard touchdown pass with two minutes left to cement the win.
Enterprise finishes the season with a 7-4 record. The No. 4 ranked Bobcats (10-1) advanced to play Central-Phenix City.
Geneva County 48, Highland Home 26: Emmanuel Henderson ran for 270 yards on 26 carries and scored five touchdowns as the Bulldogs won on the road in the first round of the Class 2A playoffs.
The Bulldogs (8-3) return home to Dixie Howell Memorial Stadium for a second-round contest against No. 3 Leroy (9-1) next Friday. The Bears rolled to a 54-15 win over LaFayette on Friday.
Henderson scored on the first play from scrimmage on a 65-yard run and added TD runs of 3, 23, 11 and 38 yards.
Will Birdsong had a 1-yard touchdown run and was 6-of-10 passing for 83 yards. Henderson was 2-of-2 passing for 45 yards. Colby Fuller caught four passes for 112 yards, including a 42-yard catch that set up a short TD run by Henderson.
Defensively, Ken'Li Preyer had six tackles, Omari Holmes had five, Sam Parker had five and Grayson Bell had four. Chico Cotton had an interception.
Demopolis 38, Rehobeth 25: Rehobeth's season came to an end with a Class 5A first-round playoff loss at Demopolis.
Trey Turner had a 4-yard touchdown run, Brandon Austin a 3-yard scoring run and Peyton Stephens threw TD passes of 35 and 70 yards to Austin Rivers for Rehobeth.
Trycon McHellon and Dustin Roberts both had 15 tackles on defense for the Rebels.
Isabella 13, Ariton 7: All the scoring came in the first half as the Purple Cats fell in a Class 2A playoff game on the road.
Jordan Smith had 89 yards rushing and scored the only Ariton touchdown.
The Purple Cats managed only 193 total yards, including 139 passing.
Landon Thrash had 11 tackles, including one for a loss, and also had an interception. CJ McNabb had 10 tackles and Landon Tyler, Chase Hughes, Kryon Danzy and Dewayne Riley had nine tackles each.
Ariton finished the season with a 5-6 record. Isabella (9-1) advanced to a home second-round playoff game against Clarke County.
Bibb County 52, Dale County 21: Dale County fell at No. 8 Bibb County on the road in a Class 4A state playoff game.
Tra Marshall rushed for 43 yards on 10 carries and had touchdown runs of 7 and 5 yards. He also moved over the 1,000-yard mark rushing, finishing with 1,001. Alex Banks had a 3-yard TD run for the other Warrior score.
Dale County finished the season with a 7-4 record. Bibb county (9-2) advanced to play at Anniston in the second round.
Opp 14, Greensboro 8: The game was scoreless through the first three quarters before the Bobcats won the Class 3A playoff opener.
Payton Ellis had 71 yards rushing on 13 carries with a touchdown and Kevin Parreira had a 1-yard touchdown run. Hal Smithart was 12 of 21 passing for 98 yards and an interception. Robbie Gafford had three catches for 20 yards.
Cole Jennings had 12 tackles, including two sacks, and blocked a punt. Brady Lester had 10 tackles and Parreira had nine. Brady James had seven tackles.
Opp (8-3) travels to No. 9 ranked Catholic of Montgomery (9-2) next week. The Knights beat Bayside Academy 52-21 on Friday.
Pike County 39, Hillcrest (Evergreen) 21: Ian Foster accounted for three touchdowns, two rushing and one off an interception, and K'Ahrius Pennington rushed two to lead Pike County over Hillcrest of Evergreen in a Class 3A playoff game.
The victory boosts Pike County (6-3) into a second round match-up against unbeaten Montgomery Academy (11-0) at Bulldog Stadium next Friday.
Zakevin Pennington had a rushing touchdown for the other Pike County score.
Defensively, Amaghie Lampley and Jaquavion Meadows also had an interception to go with Ian Foster's pick six.
Selma 22, Carroll 6: In Selma, Saints quarterback DJ Nelson threw two touchdown passes and Javante Stubbs added a 12-yard touchdown run in the victory in the Class 5A playoffs.
For Carroll, Karmelo Overton returned an interception 58 yards for the Eagles score. Jordan Killings also had an interception for CHS, which finished the season 3-7.
American Christian 65, Geneva 21: No. 1-ranked and unbeaten American Christian sprinted out to a 58-14 lead by halftime in cruising in the Class 4A opening round of playoffs.
American Christian jumped out to a 14-0 lead before Geneva cut it in half following a 7-yard run by Timothy McReynolds and the extra point kick.
After American Christian responded with another TD, Geneva got an 80-yard touchdown pass from Damion Kemmerlin to Tre'Von Kemmerlin with 6:23 to play in the first quarter.
ACA then scored again to make it 28-14, still in the first quarter, and just kept rolling from that point in taking over the game. Geneva got a 13-yard TD run by McReynolds in the third quarter.
Geneva finished the season with a 4-7 record. American Christian (11-0) advanced to play Mobile Christian.
Thomasville 52, Wicksburg 18: Jackson Glover completed 11-of-25 passes for 348 yards and two touchdowns for the Panthers.
Trevor Woodham caught three passes for 141 yards and two touchdowns and LaPatrick Murry had six catches for 183 yards and a touchdown. Jaylen Murry had 79 yards rushing on 17 carries.
Defensively, Zeke Kelley and Mike Albertson each had nine tackles and Jesse Cortez had seven.
Wicksburg ended the season with a 6-5 record. No. 8 ranked Thomasville (9-1) advanced to play at T.R. Miller next week.
Maplesville 41, Samson 0: Samson's season came to an end with a Class 1A playoff loss at No. 3 Maplesville.
The Tigers finished the season with a 6-4 record. Maplesville (9-1) advanced to play at home against Millry in the second round.
Abbeville Christian 63, South Choctaw 21: The No. 10-ranked Generals (9-2) easily won the AISA Class A first round playoff game.
The win advances the Generals to the state semifinals next Friday at No. 3 Jackson Academy (11-0), a winner over Lakeside School in the opening round.
Brandon Early rushed for 113 yards on 11 carries with touchdown runs of 4, 2 and 71 yards. He also returned a punt 83 yards for a score. Dre Cobb rushed for 109 yards, including a 96-yard TD run.
Ryan Ledford was 8-of-13 passing for 152 yards and threw TDs of 43 and 72 yards to Jackson Blalock as ACA led 42-14 at halftime. Blalock also had a 1-yard TD run and Connor Hutto had a 16-yard touchdown run.
Cole Goodson kicked through nine PATs. Hunter Reynolds had nine tackles and a fumble recovery.
Pike Liberal Arts 45, Monroe Academy 7: Mayes White threw for 187 yards and three touchdowns and rushed for 104 yards and two scores to lead Pike Liberal Arts in an AISA Class AAA playoff opener.
The Patriots seized a 21-0 lead at the quarter off a White 48-yard run and TD passes of 21 yards to Christian and 16 yards to Jay Taylor from White.
Scott Taylor Renfroe hit a 32-yard field goal and White scored on a 44-yard run before Gavin Williams recovered a fumble in the end zone for a touchdown to make it 38-7 by halftime.
White and Christian connected on a 36-yard TD pass in the third quarter.
Defensively, Peyton Dicks, Caleb Guice and Frankie Jeffcoat all had six tackles each to lead the Patriot defense. Mario Davenport had an interception.
Pike Liberal Arts (8-2) advanced to a state semifinal contest next Friday at No. 4 ranked Bessemer Academy (8-2).
Jackson Academy 54, Lakeside School 14: Tyler Culpepper had an 80-yard touchdown run and Willis Jackson a 5-yard scoring run for the Chiefs in the loss at No. 3 ranked Jackson Academy.
Lakeside finished the season with a 3-8 record.
Jackson Academy improved to 11-0 and will host Abbeville Christian next week
Early County 42, Cook County 35: In a regular season contest, Early County rallied in the second half in a back-in-forth contest to beat No. 10 ranked Cook in Region 1-AA action.
LaDarius Ceasar scored on a 88-yard run and Baylen Tedder's PAT made it an early 7-0 lead for the Bobcats with 9:33 to play in the opening half. After Cook tied it up, Jay Ealey scored from 5 yards out to make it 14-7 with 9:20 left in the second quarter.
Cook County (5-4, 2-2) scored the next two touchdowns to make it 21-14 and then took a 28-14 lead into halftime after scoring on the final play of the quarter.
In the third quarter, Ceasar broke loose with yet another 87-yard touchdown run to pull the Bobcats within 28-21. Ealey scored on a 15-yard run to tie it up at 28-28 with 35 seconds left in the third quarter.
The Bobcats took the lead on a short Ealey touchdown run early in the fourth quarter. The PAT was missed, leaving the score at 34-28 with 8:05 left.
Brian Hanks picked up a fumble and took it 62 yards in for Early County's next score with seven minutes left and Ceasar scored on the 2-point conversion. Cook County then responded with a touchdown with 2:45 left to make it 42-35.
Ceasar ran for 260 yards and Ealey for 123. Hanks had nine tackles, including three quarterback sacks and three tackles for loss.
Early County (5-2 overall, 2-2 in region play) hosts Worth County in a regular-season finale next week before having an open week before the state playoffs.
Get in the game with our Prep Sports Newsletter
Sent weekly directly to your inbox!