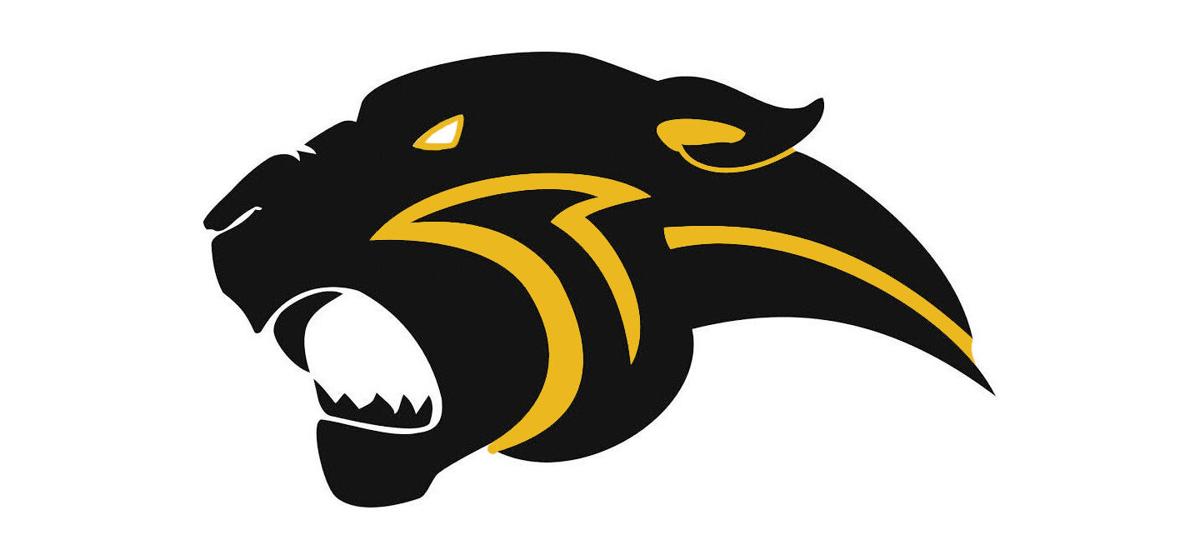 Three Jalen Murry touchdown runs in the final quarter of the game helped Wicksburg rally to avoid a huge upset bid by Houston Academy in a 37-32 region win.
After leading 13-6 at halftime, HA stunned the Panthers with 26 third-quarter points behind four Kadyn Mitchell TD passes.
Mitchell connected with Kennan Beaver for a 40-yard score, Will Pitchford for a 64-yard score and JT Ackerman for scores of three and 15 yards to give HA a surprising 32-13 lead after three quarters.
Murry responded with TD runs of six and 14 yards to cut the HA lead to 32-27 midway through the fourth quarter. A Zeke Kelly 40-yard run set up Murry's final score, a 13-yard score to make it 35-32 with 3:30 left. Trevor Woodham added a safety for the Panthers with a sack in the end zone.
A LaPatrick Murry interception, his second of the game, sealed the Wicksburg win.
Charles Snyder scored on a 45-yard run and Kelley on a 7-yard run in the first half for Wicksburg.
Kadyn Mitchell hit Kamryn Mitchell for a 20-yard touchdown reception in the first half for HA.
Slocomb 38, Opp 27: Jaylen Nobles rushed for 103 yards on 10 carries with two touchdowns, caught three passes for 68 yards with a touchdown and returned an interception for a score.
Down 15-0 in the first quarter, Slocomb (7-1 overall, 5-0 region) began its comeback as Nobles scored on a 37-yard run.
Caulin Thomas connected with Nobles on a 58-yard touchdown pass for the RedTops next score and Rashawn Miller scored on a 3-yard run to keep Slocomb rolling.
Nobles broke loose on a 53-yard run for a score and returned an interception 43 yards for a touchdown.
Defensively, Miller had two interceptions and two sacks, Nobles had two interceptions and Brody Campbell also picked off a pass.
For Opp (7-2, 5-1), Hal Smithart was 27-of-51 passing for 323 yards and three touchdowns, but was intercepted five times.
Zacchaeus Lindsey had eight catches for 158 yards and two touchdowns.
Defensively for the Bobcats, Thomas Glisson had 12 tackles and Zach Hill had 10. Kevin Parreria had nine tackles and a fumble recovery, while Brady James had eight tackles.
Central Phenix City 49, Dothan 13: In Phenix City, the Red Devils struck first when Caleb Nix connected with Zion Morris on a 72-yard touchdown pass with 11:02 to play in the opening quarter.
Nix hit Trayvon Woods for another TD pass with 6:26 left in the first quarter to make it 14-0.
Dothan got on the scoreboard with 3:06 to play in the first quarter when quarterback Bauer Sharp scored on a 5-yard run to make it 14-6.
Central got back on the scoreboard when Trey Miles scored on a long run early in the second quarter.
Dothan responded with a 58-yard touchdown catch by Jayden Folmar to make it 21-13 with 8:04 left before halftime.
But Central began pulling away and led 42-13 after a touchdown pass right before halftime. Miles and Morris connected again for a TD throw and catch to make it 49-13 with 5:39 remaining in the third.
Northside Methodist 48, Daleville 14: Northside Methodist Academy started pulling away late in the first half in gaining the victory, improving to 5-4 in its first season in the AHSAA ranks.
NMA led 21-8 after a touchdown run by Tyler Small and a 64-yard touchdown catch by Aiden Rayne.
A 16-yard touchdown run by Tyler Grantham extended the lead to 28-8 by halftime.
After Daleville scored in the third quarter, NMA made it 35-14 when Cason Eubanks scored on a 60-yad run.
Carter Stevens came up with a big play defensively for NMA in causing a fumble, picking it up and taking it in for a touchdown to extend the lead to 42-14 following the PAT.
Kennard Miller returned a punt 67 yards for a score to make it a 48-14 lead.
Charles Henderson 24, Carroll 19: Charles Henderson earned their first region win.
The Trojans got on the board first returning a Carroll fumble 43 yards for a touchdown and a Landen Holley extra point for the 7-0 lead.
Carroll's David Minniefield answered with a 7-yard touchdown run, but a bad snap on the extra point cost the Eagles and Charles Henderson still led 7-6.
Charles Henderson increased their lead on an 11-yard touchdown pass from Cam Foley to Jywon Boyd and the Holley extra point made it 14-6. Holley added a 43-yard field goal to make the halftime score 17-6.
In the third quarter, J'Kwon Cooper scored on a 2-yard touchdown run to pull the Eagles to within 17-12. The touchdown run was set up by a 51-yard run by Minniefield down to the Trojan 5-yard line.
The Trojans increased the lead on a 14-yard touchdown run by Zach Coleman and Holley extra point for the 24-12 lead. The drive was set up after a blocked punt and Coleman scored on the next play.
Carroll cut the lead to five late with a 12-yard touchdown pass from Keyshawn Cole to Takoda McLeod. Christian Atkins added the extra point. Charles Henderson recovered the onside kick attempt and ran the clock out to earn their first win of the season.
Jaquez Strong, Daquan Ferebee, Jakerion Ware and J'Kwon Cooper all recovered fumbles for Carroll. Copper also recovered an onside kick in the third quarter. Devin Bryant had an interception.
Rehobeth 33, Headland 14: Brandon Austin rushed for 161 yards and Mason Rivers 150 yards and both earned two touchdowns to lead the Rebels over the Rams.
Peyton Stephens added 68 yards and a touchdown and was also 6-of-11 passing for 106 yards.
Christian Crespo converted 3-of-5 extra points for Rehobeth (5-3 overall, 3-3 in Class 5A, Region 2).
Jamal Maloney was in on 13 tackles, including six solos, and Jacob Clark had eight tackles. Baker Hataway and Zaveon Helms both had an interception.
For Headland (1-8, 0-5), Luke Nelson threw a 5-yard touchdown pass to Connor Cook and Marqueeze Reeves scored on an 85-yard kickoff return. Reeves also scored on a two-point conversion.
St. James 44, Ashford 22: The Yellow Jackets fell to 1-7 overall and 0-6 in Class 4A, Region 2 play with the loss.
Cottonwood 44, Zion Chapel 21: Mekhi Anglin ran for 186 yards on 15 carries and scored three touchdowns in the Bears' victory, their first of the season in seven games and first for first-year head coach Dustin Harrison.
Anglin scored on runs of 79, 52 and 12 yards.
Austin McCardle was 7-of-12 passing for 113 yards, including a 66-yard TD pass to Raymond Bryant. Brodie Morris had a 41-yard touchdown run.
Landen Richardson had three catches for 30 yards.
Defensively, Blakely Smith and Allen Jones each had five tackles. Bryant and Morris each had an interception.
For Zion Chapel (0-8, 0-6), Brockston Bragg rushed for two touchdowns and Zay Adair had one rushing TD.
Eufaula 42, Russell County 0: Eufaula scored on all six possessions in the first half in taking a 42-0 lead.
All the points were scored in the first half and the second half featured a running clock.
Devin Fuller scored on a 39-yard run then caught a 24-yard TD pass from Hess Horne. After a 41-yard Horne TD pass to Jamarion Lewis, the two flipped the roles with Horne catching a 5-yard TD pass from Lewis to make it 28-0.
Horne completed TD passes of 10 to Fuller and 5 yards to Black to finish the scoring.
Horne finished 14-of-18 for 335 yards and four touchdowns.
Abbeville 48, Houston County 0: Martavious Glanton accounted for four touchdowns, including three passing, leading the Yellow Jackets, who amassed 506 total yards in the win.
Abbeville (7-1, 5-1 in Class 2A, Region 2) stayed in contention for a region title, setting up a showdown with G.W. Long for the region title next week.
Glanton rushed for 104 yards with a 14-yard TD run and threw for 77 passing and had TD passes of 10, 20 and 42. Randy Glanton caught the 42-yard TD score and Gabriel Shell caught scoring passes of 10 and 20 yards from Glanton and also caught a 15-yard pass from Chris Williams.
Kam Wallace had a 20-yard touchdown run and Jayven Anderson a 1-yard run.
Dale County 61, B.T. Washington 6: The Warriors scored six touchdowns in the opening half.
Derrion Crossley scored on a 7-yard run, Jaylon Dozier scored on a run of 31 yards and also had an interception return for a 16-yard touchdown. Tra Marshall had touchdown runs of 25 and 29 yards and Ethan Teal had a 16-yard scoring run.
In the second half, Teal scored on a 1-yard run, Marshall scored on a 46-yard run and Alex Banks had a 36-yard punt return for a TD.
Marshall had 162 yards rushing on 10 attempts and Teal had 92 on 10 carries.
Beulah 42, Goshen 13: The Eagles fell on the road in a Class 3A, Region 4 game at Beulah 42-13.
Will Snyder threw a 73-yard touchdown pass to Isserick McKinney and added a 7-yard touchdown run. Bailey Freeman converted 1-of-2 extra-point kicks.
Snyder completed 10-of-14 passing for 188 yards with Jeff Warrick catching five passes for 69 yards. Warrick led in tackles with seven, including five solo stops and two for loses. Snyder had an interception and Tiquan Martin had a fumble recovery.
Pike County 43, Childersburg 7: Pike County went on the road and earned a Class 3A, Region 4 win, improving to 4-3 overall and 4-2 in region play.
Samson 35, Georgiana 20: Samson put itself in position to earn a state playoff berth, downing Georgiana at home in a Class 1A, Region 1 game.
The Tigers (5-3 overall, 3-3 in region play) moved into a fourth-place with Georgiana (3-4, 3-3) and needs only a win next week at Kinston to secure the playoff spot.
Blade Davis caught a 37-yard touchdown pass from Jacob Branch and also rushed for a touchdown, while Braxton Brooks rushed for two scores in the Tiger win. Francisco Laureano was 3-of-4 on extra-point kicks.
Josh Lowery recorded a safety and Blade had two interceptions on defense.
Pleasant Home 7, Kinston 0: Pleasant Home scored on a 2-yard run midway in the third quarter for the game's only score as Kinston fell on the road.
The Bulldogs fell to 2-6 overall and 1-5 in Class 1A, Region 1 play.
Crenshaw Christian 36, Abbeville Christian 20: The Generals got off to a 14-0 lead before Crenshaw began its rally.
ACA got a safety for the first points and a 29-yard touchdown run by Andrew Ward made it 8-0 in the first quarter.
Jackson Blalock threw a 60-yard TD pass to Ward for a 14-0 lead before Crenshaw scored the next 22 points to lead 22-14 at the half.
In the third, Ryan Ledford scored on a 3-yard run to pull ACA within 22-20 before Crenshaw controlled the rest of the way.
Ward had 65 yards rushing and Blalock had 59 yards rushing.
Pike Liberal Arts 41, Valiant Cross Academy 6: The seventh-ranked Patriots set up a region showdown next week against No. 1 Glenwood by beating Valiant Cross 41-6 in Troy.
Pike Liberal Arts improved to 6-1 overall, 3-0 in region play. Glenwood comes to Troy 7-0 and 3-0.
Mayes White completed 18-of-27 passes for 208 yards with one touchdown of 17 yards to Jay Taylor, who caught nine passes for 120 yards. White also rushed for 130 yards with TD runs of 36 and 4 yards. Kam Baker added 14 yards rushing and three touchdowns on runs of 14, 14 and 19 yards.
Defensively, Derius Northcutt and Peyton Dicks both had eight tackles with one for a loss and Jackson Senn and Marx Copeland had seven tackles each. White, Taylor and KC Bradford had an interception each and Northcutt recovered a fumble. Jeff Knotts blocked an extra point kick.
Banks Academy 16, Lakeside School 12: Jeremiah Bowick scored on an 8-yard run and Willis Jackson on a 1-yard run for Lakeside, which dropped to 3-5 with the non-region loss.
Thomasville 31, Early County 14: The GHSA No. 5-ranked Bobcats (3-1) lost for the first time this season.
Braveon Enfinger threw a 60-yard touchdown pass to Traveyon George and Ladarius Ceasar ran in the 2-point conversion.
Ceasar also scored on an 81-yard touchdown run for the Bobcats. He had 123 yards rushing on nine carries and also had three tackles for loss on the defensive side.
Seminole County 43, Calhoun County 0: In a late game added to the schedule, the Indians took a 43-0 win over the Cougars.
Boris Melton scored on a pair of runs and Jaheim Jackson, Jason Anderson, Nick Cull and Lavarius Hutchins all rushed for one TD for Seminole County (2-3).
Jackson had an interception on defense and Hutchins a fumble recovery.
Get in the game with our Prep Sports Newsletter
Sent weekly directly to your inbox!