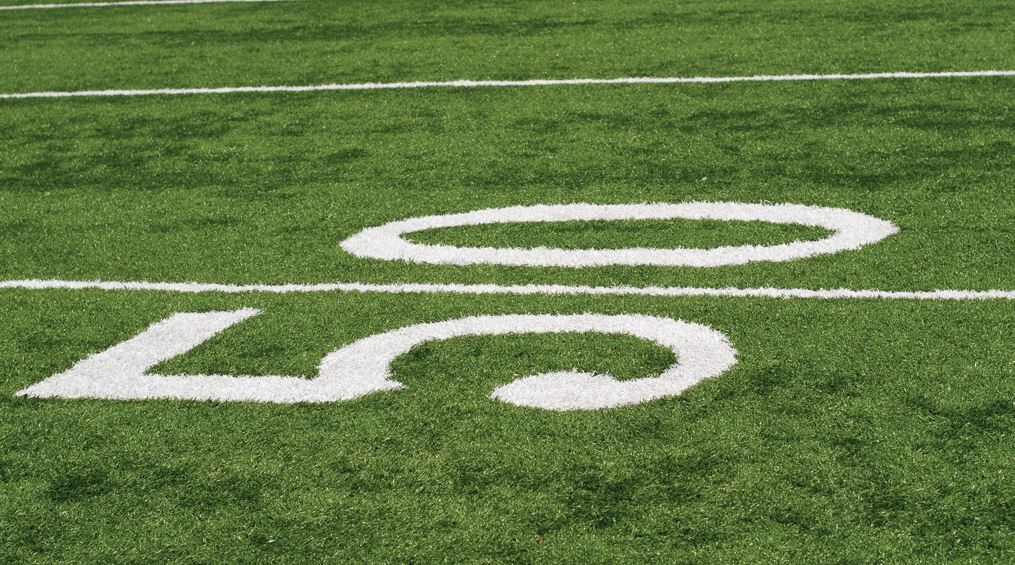 WICKSBURG – Two second-half interceptions from LaPatrick Murry and a relentless running attack from Zeke Kelley powered Wicksburg to a 28-14 win over Providence Friday night.
Leading 14-0 at the half, Wicksburg took control on an 8-yard touchdown run by Kelley early in the third quarter. The score was set up by Murry's first interception.
A Tate Thornell 63-yard TD reception breathed life into Providence a few minutes later but Wicksburg answered quickly on a 1-yard run by Michael Albertson. That score was set up by a Murry interception.
Providence scored late on a 6-yard Gus Goldsborough run.
Kelley scored twice on runs of three and two yards in the first half. He had 78 yards rushing on 18 carries.
Jackson Glover was 5-of-10 passing for 138 yards and Clay Morrison caught three passes for 74 yards.
Albertson had eight tackles for the Panthers, while Kelley contributed six. Riley Forrester, Murry and Jesse Cortez had five each.
G.W. Long 41, Elba 34: The Rebels rallied to take the big home victory in their opening game of the season.
Quarterback Kobie Stringer ran for 215 yards on 14 carries with three touchdowns and threw a 25-yard touchdown pass to Hunter Whitehead. Dalton Caraway had an interception to seal the victory.
G.W. Long, down 28-21 at halftime, took the lead with 7:18 left in the game when Jackson Chancey scored on a 17-yard run. Chancey also had a 63-yard touchdown run in the game. He had 104 yards rushing on 10 carries.
Stringer scored on runs of 5, 13 and 39 yards in the game. His final touchdown came with two minutes left in the game.
Jackson Dasinger, Stringer and Chancey each had nine tackles, while Whitehead had eight.
Trevor Morris ran for 47 yards on six carries and also blocked a punt.
For Elba, Jacquez Prince threw a 62-yard touchdown pass to Chrystyile Caldwell and a 13-yard TD pass to John Martin Wilson. Prince also scored on a 6-yard run.
Collin Harrison scored on a 32-yard run for the Tigers and a 1-yard TD run. He had 135 yards rushing on 17 carries.
Houston Academy 45, Daleville 0: Houston Academy seized a 31-6 halftime lead and stayed in control in winning the Class 3A, Region 2 contest at Daleville.
J.T. Ackerman scored on a 27-yard run, Sheldon Otto on a 4-yard run, Will Pitchford on  a 3-yard run and Kadyn Mitchell on a 10-yard run in the first half, which also featured a 31-yard Judson Lisenby field goal and four extra-point kicks.
Ott scored on a 2-yard and Mitchell on a 1 yard run in the second half.
For Daleville, Cedreon Wiley scored on a 46 yards run in the first half and Sincere McKenzie scored on runs of 10 and 3 yards in the second half. Cam Giles scored on a two-point conversion after the last TD.
The Raiders improved to 2-1 overall and 1-0 in region play. Daleville dropped to 0-3 and 0-1.
Headland 27, Central-Hayneville 8: The Rams got their first win under head coach Toby Greene in their game of the season, beating Central-Hayneville 27-8.
Ty Dailey scored on a 4-yard run in the first quarter and Carter Williams scored on a scoop and score return of 45 yards in the second quarter.
The Rams increased the margin to 27-0 in the third quarter on a 3-yard Andre Galloway touchdown run and a Luke Nelson 54-yard run.
The Lions scored in the fourth quarter on a fumble return of a Ram bad snap.
Ariton 35, Houston County 20: The Purple Cats roared to a 28-0 lead in the first quarter and rolled to the win.
Ian Seen completed 4-of-4 passes for 99 yards with two touchdowns and Hayes Floyd threw a 34-yard TD pass. Cade Webb and Landon Thrash caught the other TD passes. Floyd added a rushing touchdown.
Defensively, Christian Junghauns had eight tackles and Trevor McLaughlin and Dewayne Riley both had seven tackles each.
Senn was a perfect 5-of-5 on extra-point kicks.
Abbeville 38, Zion Chapel 0: Abbeville seized a 32-0 lead at the end of the first quarter, scoring on five of its first six plays in the win.
Randy Glanton, playing after learning his grandmother passed away earlier in the morning, rushed only three times, but each count for touchdowns and 148 total yards. His cousin, Randy Glanton, added a 50-yard touchdown run. Rico Dozier and Cameron Jones added rushing scores for the Yellow Jackets (2-0, 1-0).
Andalusia 38, Rehobeth 22: Mason Rivers ignited the Rebels with a 96-yard kickoff return for a touchdown to open the game, but Rehobeth couldn't keep up with Andalusia, falling in the Class 5A, Region 2 contest at home.
Peyton Stephens threw for 117 yards off 3-of-10 passing with one touchdown and one interception. Brandon Austin caught the TD pass, which went for 84 yards. Austin also led Rehobeth in rushing with 108 yards on 21 carries. Stevens added the other score on a 3-yard QB sneak.
Defensively, Jeremy Dortch had 11 tackles to lead Rehobeth (2-1, 0-1). Dustin Roberts and Jacob Clark both had 10 tackles, Stephens eight tackles, including three for losses, and Trycon McHellon had seven tackles and a fumble recovery. Rivers was in on six tackles and also had an interception.
Slocomb 63, Northside Methodist 20: Rashawn Miller rushed for 224 yards on 18 carries with three touchdowns and Jaylen Nobles rushed for 206 yards on 11 carries with four touchdowns and also caught a TD pass as the RedTops rolled.
Nobles scored on runs of 8, 44, 1 and 40 yards. He caught a 56-yard TD pass from Caulin Thomas. Miller scored on runs of 1, 39 and 19 yards. Jacob Spence added a 6-yard TD run.
Dawson Hill had eight tackles and Brody Campbell had seven tackles with an interception.
Geneva County 39, Cottonwood 12: Emmanuel Henderson rushed for 224 yards on 12 carries with four touchdowns as the Bulldogs improved to 2-0.
Henderson's TD runs were from 60, 30, 6 and 7 yards.
Kenli Preyer had 108 yards rushing on six carries. Brandon Andrews had an 8-yard TD run.
Will Birdsong was 2-of-7 passing for 47 yards. Colby Fuller had a 44-yard catch.
Grayson Bell had eight tackles and Preyer had seven, along with a forced fumble and a fumble recovery.
For Cottonwood, Landen Richardson caught a 55-yard touchdown pass from Austin McCardle and Mekhi Anglin scored on a 1-yard run.
Raymond Bryant had 69 yards rushing.
Defensively, Anglin and Blakely Smith each had five tackles. Richardson had three tackles and an interception. Allen Jones had three tackles and a sack for the Bears.
Geneva 35, B.T. Washington 14: The Panthers (2-1) led by three touchdowns by halftime on the way to victory.
Damion Kemmerlin connected on a 12-yard scoring pass to Preston Garner for the opening score midway through the first quarter. The Panthers extended their lead on a 29-yard touchdown run from Noah Johnson with 3:45 to play in the first half and Kemmerlin ran in a 2-point conversion to make it 14-0.
Kemmerlin connected with his brother Trevon Kemmerlin on a 62-yard TD pass to give the Panthers a 20-0 lead with less than two minutes to go in the half.
B.T. Washington scored on the first drive of the second half to get on the scoreboard.
Damion Kemmerlin hit Avery Perry on a 30-yard touchdown pass to begin the fourth quarter and Johnson ran in the 2-point conversion to make it 28-6. The Panthers extended the lead on a late touchdown run by Johnson.
Opp 43, New Brockton 16: In the first meeting ever between the two teams, Opp rolled to the win as Hal Smithart threw for 218 yards and a touchdown on 17-of-24 passing.
Also for Opp (2-1, 1-0), Kevin Parreira rushed for two short touchdowns in the wildcat formation and Peyton Ellis rushed for one score.
Curt Zorn was the leading receiver with six catches for 64 yards with the lone TD reception. Robbie Gafford also had six catches, good for 54 yards.
DaDa Stoudemire returned a punt 35 yards for a touchdown, Opp's first punt return for score since 2015.
Defensively, Cole Jennings had 10 tackles, two for quarterback sacks, while Nelson Hall had eight stops and Jesse Coon and Zach Hill seven each. Coon also had two quarterback sacks.
Pike Road 60, Carroll 7: At Pike Road, Carroll tied the game at 7-7 midway in the first quarter on a 9-yard touchdown run by Keyshawn Cole. A Christian Adkins extra point tied the game. It was all Pike Road after that as the Patriots scored the final 53 points.
Trinity 48, Goshen 6: Trinity led 41-0 at halftime to gain the home victory.
Peyton Stamey threw a 26-yard touchdown pass to Jeff Warrick in the fourth quarter for the lone Goshen score.
Florala 44, Samson 0: Florala overpowered Samson, which had to play without five key players out.
Florala improved to 2-0 overall, 1-0 in Class 1A, Region 2, while Samson dropped to 1-1 and 0-1.
Abbeville Christian 31, Lowndes Academy 8: Jackson Blalock rushed for 163 yards on 11 carries, including a 53-yard touchdown run, and added a 19-touchdown reception from Ryan Ledford in the Generals' AISA Class A, Region 1 win.
Ledford also threw a 47-yard pass to Andre Ward, who also finished with 73 yards rushing on four carries for ACA (2-1, 1-0).
Pike Liberal Arts 49, Hooper Academy 0: Mayes White threw three touchdowns and 258 yards on 6-of-8 attempts in leading the AISA Class AAA, Region 1 Patriot win.
Elijah Caldwell caught two of the TD passes. Aaron Greenwood led the running game, rushing for 130 yards and two touchdowns on just three carries.
Mario Davenport had two scores, including an 85-yard kickoff return to open the game, and Jay Taylor also scored for the AISA fifth-ranked Patriots (2-0, 1-0).
Defensively, Payton Dicks had 10 tackles and Kam Baker and Morgan Sanders five each. Baker also caused a fumble.
Early County 28, Seminole County 0: Ladarius Ceasar ran for 77 yards and had two touchdowns on runs of 5 yards each as the Bobcats opened the season with a win.
Jay Ealy rushed for 76 yards and Braveon George ran for 51 yards and had an 8-yard touchdown run. George also caught a 9-yad touchdown pass from Landon White. Ealy ran in a 2-point conversion.
David Lee had five solo tackles and two assists, while Darreontae Jackson had four solos and one assist.
For Seminole County, Boris Melton threw for 61 yards off 5-of-7 passing and rushed for 33 yards, while Layton Cowart had one reception for 44 yards and Nick Cull two catches for 14 yards.
Brantley 55, Kinston 0: Tucker Kilcrease was 11-of-16 passing for 278 yards and four touchdowns with one rushing touchdown and Kenuwyn Dixon had one rush for 39 yards and touchdown and three catches for 113 yards and two touchdowns. Dequan Pitman had two catches for 71 yards two touchdown and three rushes for 71 yards and a touchdown. Carson Jones had nine tackles and one tackle for loss and Keldrick Brown had seven tackles and three tackles for loss.
Lee 25, Eufaula 10: On Thursday, Eufaula led 10-6 at the half, but never got its offense going and Lee's Reggie Davis and its offensive line had its way in the second half in handing Eufaula its first loss in three outings.
Lee (2-1, 1-0) watched as Eufaula took a 7-0 lead on a 4-yard run by Jamarion Lewis early in the second quarter. Brandon Morales, who just came out to help the Tigers' kicking game, booted the PAT.
Lee cut it to 7-6 on Davis' 13-yard run with 1:34 left in the half. The pass for two failed. That drive was 98 yards, was aided by a low snap first-down run on a punt and 60 yards in penalties by Eufaula.
Morales then drilled a 32-yard field goal with two seconds left in the half for a 10-6 Eufaula lead.
On its second possession of the second half, Lee drove 84 yards and took a 12-10 lead with 1:02 left in the period. Eufaula was assessed a 15-yard late hit penalty on that drive.
The Generals then drove 80 yards, 67 coming on a run by Davis, and scored on a 3-yard run by Brian Thomas with 8:03 left in the game. Eufaula couldn't get its usual passing attack going and Lee tacked on a final 8-yard TD run by Davis with 4:43 remaining.
Greenville 21, Charles Henderson 0: Greenville scored two first-quarter touchdowns and its defense stymied Charles Henderson in a win at Veterans Memorial Stadium in Troy in a Class 5A, Region 2 contest.
The visiting Tigers (3-0, 1-0) raced to a 15-0 lead in the first half off a Quintin Hamilton TD run, a two-point conversion and a Samuel Sterling long touchdown pass to Christopher Little.
Greenville added an interception return for a touchdown in the fourth quarter for the final score.
Charles Henderson dropped to 0-2 overall and 0-1 in area play.
Get in the game with our Prep Sports Newsletter
Sent weekly directly to your inbox!