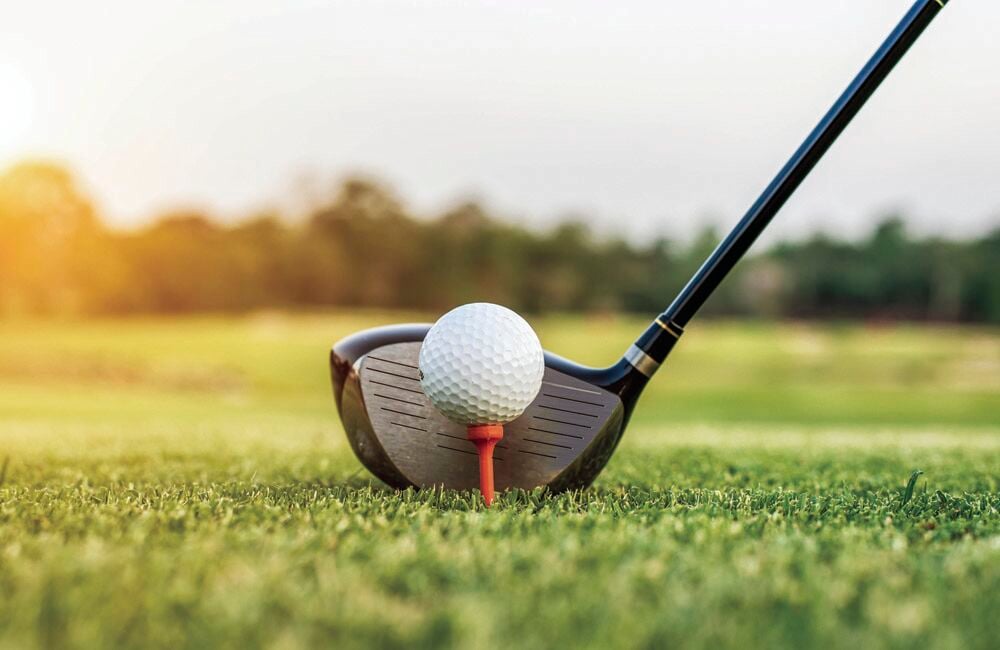 Houston Academy and Elba were at the top of the leader board in their classification, Enterprise was in second place and three local individual golfers had the lead with four others from the area in second place after the opening round of the AHSAA State Golf Championships Monday.
The championships at Mobile's Robert Trent Jones Magnolia Grove courses were delayed for two hours by rain. Because of the weather, each class was broken into two nine-hole rounds with the four best individual scores in each round counting to the team scoring. The same format is expected to be used in Tuesday's final round.
Houston Academy finished Monday's opening day with a 300 score to lead the Class 3A group, three strokes ahead of Bayside Academy at 303. Westbrook Christian was third at 323. Lauderdale County was likely out of the running for top honors after a 376.
Elba surged into the Class 1A-2A lead with a 313 score, seven strokes ahead of the Brantley Bulldogs, who had a 320 total. North Sand Mountain was third at 332.
Enterprise was in the hunt in a highly-competitive Class 7A race. The Wildcats finished the day with a 298 score, two strokes behind Vestavia Hills (296). Auburn and Hewitt-Trussville were right near the two with a 299 and 300, making the distance from first place to fourth just four strokes.
The other Wiregrass team at the championships, Rehobeth, was a distant third in Class 5A after a 350 day, well behind Guntersville (294) and UMS-Wright (303). The Rebels were ahead of Boaz (365).
Rehobeth, however, had one of the top individual performances on Monday as senior Brantley Scott fired a 4-under-par 67 to take the opening-round lead. The Troy signee earned five birdies and had one bogey. He carded a 32 on his back nine, playing on the Grove's Falls course.
The Rebel golfer had a one-stroke lead over Guntersville's Paul Bruce (68) and three-stroke advantage over Russellville's Eric Boutwell and Guntersville's John Bruce, both at 70.
Scott is scheduled to tee off Tuesday at 12:10 p.m.
While Scott had a solid day on the course, his teammates didn't fare as well. Evan Yeager and Parker Turner both had a 94, Kade Harrison a 95 and Ayden Braddy a 111.
Rehobeth's Scott, though, was not the only Wiregrass golfer with an individual lead following Monday's action.
Houston Academy's Jake McDonald, behind four birdies and two pars, was leading all 3A golfers after carding a 1-over- 72. Teammates Matt Streitman and Mason Crowder both fired a 74 and were tied for second with Bayside Academy's Will Middleton. Luke Thornton added an 82 for HA and Mac Edge had an opening-round 84.
The three Houston Academy golfers at the top of the leaderboard are scheduled to tee off between 10:45-11:15 a.m. on Tuesday, weather permitting.
Elba's John Martin Wilson also had the lead Monday, doing in so in Class 1A-2A after firing a 2-over 70 on the Magnolia Grove's Crossing Course. Wilson, who had a 32 on the back nine, has a six-stroke advantage as Brantley's Tucker Kilcrease finished second on the opening day with a 76.
Behind Wilson on the Elba scoresheet were Peyton McCart (80), Collin Sauls (81) and Payton Wise (82).
Wilson is scheduled to tee off Tuesday at 11:30 a.m.
Several golfers were in second place, including Providence Christian girls golfer Lauren Thompson in the girls Class 1A-3A division. Thompson finished the opening day with a 3-over-par 75. She trails Brindlee Mountain's Ellie Cothran, who shot an even par 72
Thompson is competing as an individual as the Eagles did not qualify for the championships as a team.
Enterprise boys golfer Jon Ed Steed, an eighth grader, was in second place in Class 7A boys after a 1-under-par 70, just two strokes off the lead of Auburn's William Stelt (68).
Gibson Charlton and Brady Wood both shot a 75 for Enterprise, tied for ninth individually. Also for EHS, Nick Cook had a 78 and Jackson Bailey an 82.