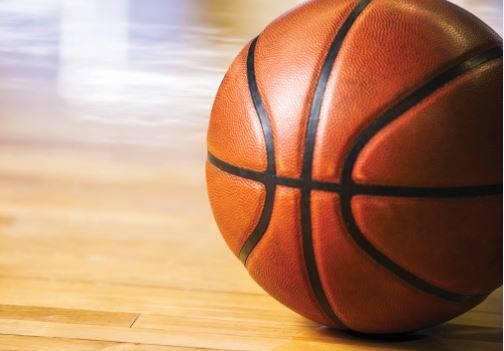 Devontae White scored 20 points and Dalton Taggart 14 to pace Wicksburg to a Class 3A, Area 3 55-50 win over Houston Academy on Tuesday night.
The victory pushes Wicksburg to 12-7 overall and to 3-1 in area play. Houston Academy fell to 11-7 and 2-1.
Providence Christian 62, Slocomb 43: Pearce Boone had 16 points and eight rebounds, Jake Lewis had 13 points and Powell Phillips nine to lead Providence (8-8, 2-1) in a Class 3A, Area 3 win.
Kade Birge led Slocomb (3-12, 0-3) with 10 points. Jaylen Nobles had nine.
Carroll 88, Barbour County 37: Bryson Dawkins had 29 points, 10 rebounds and seven assists, Takoda McLeod had 16 points and Raquille Reed had 11 to lead Carroll (16-4) as head coach Mike Henry earned his 400th career coaching victory.
Martavious Griggs had 21 points and Dy'Qweshon Grubbs 13 to lead Barbour County.
Central-Phenix City 59, Dothan 55: Thomas Dowd and JD Palm had 14 points each and Javierre Jackson and Jayvis Moton both had eight for Dothan (9-11) in the non-area game loss.
G.W. Long 63, Elba 35: Avery Roberts had 21 points, Kobie Stringer 20 and Blayne McDaniel nine to lead G.W. Long (7-9, 1-0) to a Class 2A, Area 3 win.
Chrystyile Caldwell led Elba (5-10, 0-2) with 13 points.
Ariton 48, Zion Chapel 45: Ian Senn had 22 points, while Landon Tyler had 10 points and Lawson Leger nine points to lead Ariton (13-4, 1-0) in the Class 2A, Area 3 win.
Isaiah Johnson had nine rebounds, Tyler eight boards and Leger seven rebounds.
Chase Horstman led Zion Chapel (12-6, 1-1) with 15 points and Jacob Chestnut had 11 points.
Geneva County 82, Houston County 25: Emmanuel Henderson had 23 points and five steals and all 12 Bulldogs scored in the Class 2A, Area 2 win.
Omari Holmes added 13 points and eight rebounds and KenLi Preyer had 12 points and nine rebounds for Geneva County (15-6, 3-0).
Cottonwood 61, Northside Methodist 42: Raymon Bryant had 16 points, Mehki Anglin 13 and Anthony Pressley 12 to lead Cottonwood (8-10).
Kane Helder had 11 points and Justice Hallman 10 for Northside Methodist (4-12).
Ashford 68, Geneva 61: Ernest Williams and Kobe Small had 16 points each, Cam Fields 11 and Caleb Knight 10 to lead Ashford (8-10, 1-2) to the Class 4A, Area 2 win.
Avery Perry had 24 points, Evan Griffin 11 and Noah Johnson 10 for Geneva (9-9, 0-2).
Straughn 43, Dale County 42: The Warriors had a 15-point lead in the first half and led 31-21 at halftime, but the Tigers rallied for the Class 4A, Area 2 win.
Christian Ross had 14 points and 10 rebounds and Cole Weed had 11 points for Dale County (13-6, 2-1).
Headland 70, Rehobeth 38: Tee Hardamon had 15 points and Kell Brown 13 to lead Headland (13-5, 1-1) to the Class 5A, Area 3 win.
Jackson Strickland led Rehobeth (5-12, 0-2) with eight points.
Opp 74, Goshen 7: Opp allowed its fewest points in a varsity game since the 1950s in the Class 3A, Area 4 rout.
Dada Stoudemire had 14 points, AJ Coleman 11 points, five assists and four steals, JaKanye Mount 10 points and 13 rebounds and Jabarri Hill 10 points and four assists for Opp (13-4, 3-0).
Kris Bristow had three points to lead Goshen. 
LEAD Academy 70, Emmanuel Christian 24: Kyle Kirchhoff had 11 points to lead ECS (4-10, 3-3 Panhandle Christian Conference) in the loss
Eufaula 75, Valley 22: Brooke Hallman had 21 points, six assists, four rebounds and three steals and Zahria Hoskey had 16 points, five rebounds, five assists and three steals to lead Eufaula (12-7, 2-0) to the Class 6A, Area 3 win.
Iyauna Gordy added 12 points and six rebounds, while Dejiah Williams had 10 rebounds and Ganielle Palmer had seven assists.
Carroll 58, Barbour County 50: Ameyah Gray had 28 points and Taliyah Carter 14 to lead Carroll to the win.
Tamia Peterson had 17 points and both Aaliyah Peterson and Anesia Eutsey had 12 each for Barbour County.
Straughn 24, Dale County 21: Myesa Kennedy had 12 points and Bre Wilkerson six for Dale County (4-12, 0-3) in the Class 4A, Area 2 loss.
Bryleigh McBride led Straughn with six points.
Slocomb 40, Providence Christian 36: Gracie Ward had 22 points and Savannah McGee had 14 to lead Slocomb (4-11, 1-2) in the Class 3A, Area 3 win.
Annabeth Townsend led Providence Christian (1-13, 0-3) with 18 points and Lani Shivers had seven.
Ariton 42, Zion Chapel 15: Macileigh Bragg had 14 points and five steals and Ansleigh Herring had eight points and 15 rebounds to lead Ariton (6-6, 1-0) to the Class 2A, Area 3 win.
Shea Wambles had seven points to lead Zion Chapel (4-12, 0-2).
Geneva County 45, Houston County 25: Jayden Williams had 13 points and Jordyn Alston nine to lead Geneva County (14-8, 2-1) in the Class 2A, Area 2 win.
Diamond-Carter Ealey had 13 points to lead Houston County.
Cottonwood 64, Northside Methodist 48: Saniya Keys had 25 points and Diamond Acree 14 to lead Cottonwood (10-5).
Northside Methodist (13-5) was led by Layna Grooms with 18 points, Kayden Williams with 17 and Alyssa Turner with nine points.
Samson 60, Kinston 35: Shayeli Mock had 21 points to lead Samson (11-8, 2-1) to the Class 1A, Area 2 win.
Kelsi Cardwell led Kinston with 31 points.
Opp 44, Goshen 20: Vanessa Stoudemire had 14 points and Haylei Henegan and Kyla Rhodes six each to lead Opp (2-9, 2-1) in the Class 3A, Area 4 win.
Amazon Rogers had six points to lead Goshen.
G.W. Long 60, Elba 27: Lilly Grace Payne and Maleah Long both had 14 points and Emmaline Hughes added 11 to lead Class 2A No. 6 ranked G.W. Long to a 60-27 win over Elba in a Class 2A, Area 3 girls basketball game Tuesday night.
G.W. Long improved to 12-3 overall and 1-0 in area play.
A'Lyric Whitefield had 11 points to lead Elba (7-8, 1-1).
Central-Phenix City 65, Dothan 38: Jabria Lindsey and Jayla McKissic had 20 points each to lead Central of Phenix in a non-area game over Dothan.
Jayla Franklin had 16 points and Amiyah Rollins 15 for Dothan (10-8).
Dothan-Prattville postponed: Dothan's scheduled girls and boys games Friday against Prattville have been postponed because of Prattville school system went virtual. Officials of the two Class 7A, Area 3 programs are trying to reschedule the games.
Headland 49, Rehobeth 41: Alexus Neal had 18 points and 17 rebounds, Jayden Blackmon 14 points, 13 rebounds and six blocked shots in the Class 5A, Area 3 win for Headland. Makaylah Bradley added eight points and Kacy Mayhew six points and six rebounds.
Maurissia Walker led Rehobeth with 12 points. Myrical White and Mckenna Linder both had seven points, but White had 17 rebounds and Linder 10.
Headland improved to 9-5 overall and 2-0 in area and Rehobeth dropped to 5-7 and 0-2.
Geneva 68, Ashford 36: The Panthers won their 13th straight after 0-4, beating Ashford in a Class 4A, Area 2 in Geneva.
Madison Johnson led the Panthers with 23 points, seven assists and seven steals. Simone Minnifield had 14 points and RayAnna Ausley and Cheyenne Hammock both had eight points and Ausley added eight steals.
Trinity McCree led Ashford (8-9, 1-2) with 14 points and Amiyah Lewis had 10.
Houston Academy 34, Wicksburg 31: Camille Reeves had 15 points to lead Houston Academy (10-5, 3-0) in the Class 3A, Area 3 win.
Kara Cox had 10 points to lead Wicksburg (11-12, 3-1).
Pike County 54, New Brockton 15: Auriel Moultry had 15 points and five steals, Kyah Rouse 11 points, nine steals and five assists to lead Pike County (5-4, 3-0) in the Class 3A, Area 4 win.
Angel Terry added 10 points and four steals and Urriya Berry nine points and six rebounds for Pike County.
LEAD Academy 49, Emmanuel Christian 36: Rileigh McDonald had 14 points and 12 rebounds and Emma Gurman 10 points to lead Emmanuel Christian (8-9, 2-4 Panhandle Christian Conference).
Houston Academy 40, Wicksburg 22: Jusdon Bailey had 17 points and David Phillipps had nine to lead Houston Academy.
Drew Williams had seven points and Liam Ward six for Wicksburg.
Rehobeth 67, Headland 41: Josh Lee had 23 points and Patrick Bandajr 14 to lead Rehobeth.
Will Parker scored 22 points to lead Headland.
Providence Christian boys 44, Slocomb 11: Calvin McClintock had 16 points and nine Eagles in all scored in the win.
Gavin Seay and Drew Hatton had three points each to lead Slocomb.
Dale County 48, Straughn 34: Isaiah Griffin had 22 points and 10 rebounds and Caleb Rodgers 12 points for Dale County.
Geneva County 38, Houston County 34: Tristen Cortes had 19 points to lead Geneva County.
Zy'kevious Neal-Culver had 11 to lead Houston County.
Carroll 60, Barbour County 11: Nate Elliott had 11 points and James Jarmon and Dez Pruitt eight each for Carroll.
TyCorey Bennett had five points to lead Barbour County.
Cottonwood 38, Northside Methodist 22: Robert McCurry had 11 points and Kain Campbell had nine points to lead Cottonwood.
Tyler Quintero had six points to lead NMA.
Opp 51, Goshen 13: Nelson Hall had 10 points and Damarion Thompson, Dorian Harris and Daylen Thigpen had six points each and Zeb Green six rebounds for Opp (6-5).
Kumar Flowers had eight points for Goshen.
Geneva 44, Ashford 24: Brody Bynum had nine points to lead Geneva.
Quantavious Harris had seven points and Tylan Peterman six for Ashford.
Pike County boys 30, New Brockton 13: Pike County raced to a 15-0 halftime lead and held on for the win.
Michael Walker led Pike County with 11 points.
Chase Ray led New Brockton with six points.
Glenwood School 55, Lakeside School 21: Lakeside had a cold-shooting night in a loss to No. 3 ranked Glenwood 55-21.
Rebecca Neville led Lakeside (8-6) with 11 points.
Emmanuel Christian 55, Covenant Christian (Fla.) 11: Emma Gurman earned 20 points, six rebounds and four steals and Rileigh Sammons 10 points and seven rebounds to lead ECS.
Katie Wheeler and Jaiden Coleman both had seven points with Wheeler dishing out 10 assists and Coleman grabbing 12 rebounds.
Glenwood School 56, Lakeside School 17: Thomas Knox had eight points to lead Lakeside (2-12) in the Monday night loss.
On Friday, Lakeside fell to Chambers Academy 66-32 with Thomas Knox scoring 12 to lead the Chiefs.
Emmanuel Christian 62, Covenant Christian 46:  Kyle Kirchhoff had 16 points, nine rebounds, four assists and three steals, Donald Adams had 11 points and Tristan Culp 10 to lead the Warriors.
Kindrell Fletcher added eight points, 10 rebounds and eight assists and Logan McNeil had eight points and eight rebounds.
Pike Liberal Arts-Valiant Cross postponed: Pike Liberal Arts game against Valiant Cross was postponed on Monday. The Class AAA, Region 1, Area 2 game will be made up, but no date has been announced.