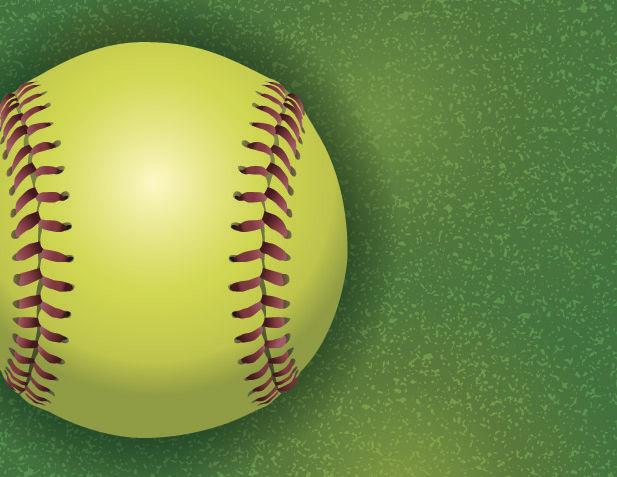 After losing to Auburn in its tournament opener, Dothan bounced back to beat Tallassee 10-5 on Friday night at the Sidney Cooper Invitational in Columbus, Ga.
In the win over Tallassee, Rayleigh Thagard had three hits, including two doubles, with one run batted in and Jabby Terrell had two hits, one a two-run homer. Natalie Tuner and Jewels Gonzales both had a hit and a RBI. Maddie Anners had two RBI ground outs and Landrie Wiggins had a RBI ground out and a RBI off a bases-loaded walk.
Thagard picked up the pitching win, working 5 2/3 innings and allowing two earned runs and six hits. She struck out two.
Dothan lost its opener at the Sidney Cooper Invitational to Auburn 5-2 as Auburn scored two in the fifth and three in the sixth to rally past Dothan.
Nicole Turner belted a two-run homer in the first inning for Dothan, scoring Jabby Terrell, who had a single. Natalie Turner added a double for the Wolves.
Eufaula splits: Eufaula defeated Opelika 10-1 and lost to Central of Phenix City 9-3 Friday during the Sidney Cooper Invitational in Columbus, Ga.
In the win over Opelika, Shanaya Collins belted a grand-slam homer and had two hits to pace the offense. Fantasia Jackson and Sydney Wiggins had two hits each with Wiggins earning a double and driving in a run. Carly Puckett had a double and drove in two runs and Emily Trammell had a hit and RBI.
Wiggins gave up just one hit and one unearned run in six innings, but also walked seven, while striking out five.
In the loss to Central, Jackson, Puckett and Makayla Ingram all had a single and RBI for the Tigers.
Elmore County 9, Charles Henderson 1: In its first game at the Brewbaker Invitational, Charles Henderson fell to Elmore County 9-1.
The Trojans had just two hits – a single each form Madison Allen and McKenzie Cain.
Charles Henderson 8, Chilton County 8 (Tie): Charles Henderson scored eight in the second to end the game in an 8-8 tie.
McKenzie Cain hit a grand slam homer for the Trojans. Madison Allen and Gracie Sneed both had two hits with a RBI and Stella Gilbreath and Hannah Sparrow had a hit and RBI each.
Opp 0, Catholic 0 (tie): Opp and Catholic ended in a 0-0 tie because of a time limit.
Reese Cauley, Emily Mitchell, and Anna Beth Kendrick all had a single each for Opp. Braya Hodges struck out 11 over five innings.
Opp 11, Reeltown 0: Reese Cauley pitched a three-inning perfect game, not allowing a baserunner.
Offensively, Reese Dailey had two singles with four runs batted in and McKinley Hill had two singles with one RBI. Amaya Womack had a single with two runs batted in.
Lakeside falls twice: Lakeside School lost to Glenwood and Edgewood Academy, both by 3-1 scores, during the Edgewood Academy Tournament Friday.
Jayden Green hit a solo homer in both games and Carlee Davis had a single in the opener of the games, both of which went only four innings. The three hits were the Chiefs had on the day.
Green pitched three in the Glenwood game, allowing three runs and six hits. Hannah Buchan pitched four innings for Lakeside in the Edgewood game, giving up two hits and three unearned runs, while striking out five.
Houston Academy wins two: Houston Academy won a pair of games at its JV tournament Friday, beating Elba 13-0 and Northside Methodist 13-6.
In the win over Elba, Kaleigh Heard pitched a two-hit, three-inning shutout with six strikeouts. Offensively, Tylaya Lingo and Heard were both 2-for-2 with two runs batted in and Emily Maddox was 2-for-3 with a double and RBI.
Against Northside Methodist, Emily Adams was the winning pitcher, striking out five and allowing just one hit. She also had a single and two RBI in the game. Ava Clair Johnson had a triple and a RBI, Heard and Suzanne Snell both a double and RBI and Maddox had a single and RBI.