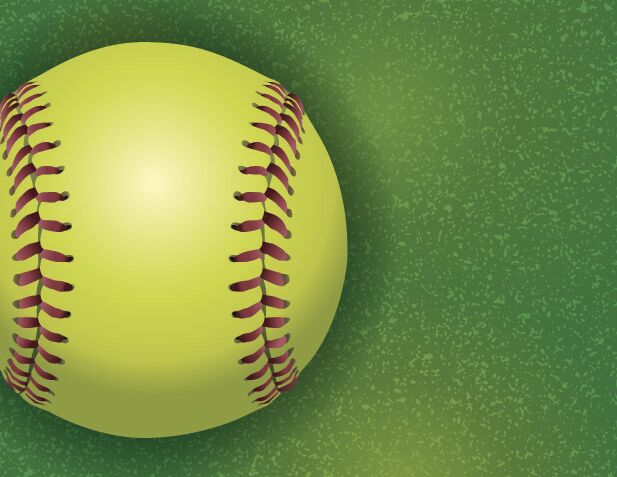 New Brockton scored 10 times in the third inning en route to a 22-7 win over Goshen in softball on Tuesday.
Kierstin Sunday had two hits and four RBIs and McKenlie Jerkins had three hits and three RBIs, while Jordyn Thornton had two hits and three RBIs.
For Goshen, Kaci Wilkes had a home run and two doubles with five RBIs.
Dothan 5, Dale County 4: The Wolves struck for two runs in the bottom of the seventh to pull off the victory, capped by Nicole Turner's walk-off run-scoring single.
Andrea Harris had a RBI double prior to Turner's hit, scoring Collier Peaden, who singled to open the inning.
Peaden had four hits to lead Dothan. Harris drove in a run earlier in the game on a fielder's choice. Natalie Turner also had a RBI.
Nicole Turner got the win in the circle, scattering seven hits. All four runs were unearned.
For Dale County, Emily Castle had two hits, including a three-run home run. Gracie Suggs singled in a run.
Enterprise 16,  Jeff Davis 4: Ella Little and Kinley Hutto both had three hits, including one double each, with Little driving in four runs and Hutto two runs to pace Enterprise's Class 7A, Area 3 win.
Savannah Mitten hit a two-run homer and Lila Faulk earned a two-run single. Taylor Danford had a RBI double, Gracen Snell had a RBI single and Olivia Palfreeman had a sac fly RBI. Kyleigh Coin also had a RBI in the game.
Coin pitched two scoreless and hitless innings with five strikeout as Enterprise built a 14-0 lead by the third. Jamie Jackson pitched the last three innings.
Eufaula 3, Ariton 0: Sydney Wiggins pitched a four-hit shutout with two strikeouts and two walks to lead Eufaula.
Offensively, Catherine Nolin had two hits and a RBI and Carly Puckett had two hits. Wiggins added a hit and RBI and Emily Trammell had a double.
Ariton pitcher Lizzy Faircloth scattered eight hits and three runs, only one earned, with three strikeouts. Molly Kate Simmons had a double to highlight the four Purple Cat hits.
Rehobeth 10, Carroll 6: Laura Kate Meadows drove in three runs with a hit for the Rebels.
Claire Watson had three hits and two RBIs, while Honor Slayback and Jaci Parker each had two hits and an RBI.
Tori Davidson had three hits and an RBI for Carroll and Mykala Worley and Hannah Lewis each drove in a run with a hit.
Watson got the win in the circle, striking out 10 over six innings.
Slocomb 16, Geneva County 1: Lacy Goodin was 4-for-4 with two doubles and three runs batted to pace Slocomb. which scored 10 runs in the first to take control.
Annie Dotson, Gracen Hodges and Madison Baloch all had two hits, including one double each. Dotson and Baloch drove in two runs each and Hodges one. Cieara Baker added a double with two runs batted in and Maggie Hales had a double with one RBI.
Rayleigh Cotton pitched three innings of the four-inning game and struck out six with three hits and one run allowed. Hodges pitched a perfect final innings.
For Geneva County, Hailey Archer had a double with a RBI and Kayla Brashear had a double.
Kinston 1, Brantley 0: Macie Smith doubled home Kesli Cardwell in the fourth inning for the game's only run as Class 1A No. 8 Kinston knocked off 1A top-ranked Brantley 1-0.
Macie Smith and Sydney Smith combined on a seven-inning, six-hit shutout of the Bulldogs. Macie Smith, the winning pitcher, went five innings and allowed just two hits, while striking out five. Sydney Smith earned a save, working the last two innings and allowing three hits and striking out one.
Sarah Beth Long led Kinston's offense, going 2-for-3. Cardwell, who singled before scoring, and Macie Smith had the only other hits for Kinston (10-10).
Pleasant Home 4, Samson 3: Samson couldn't hold on to a 3-1 lead, allowing two runs in the fifth after an error and a run in the sixth on a passed ball.
Kinley Johnson and Caylee Johnson were both 2-for-3 with Caylee Johnson earning a double.
Caylee Johnson gave up five hits and struck out four with one earned run over seven innings.
Pike Liberal Arts 5, Lee-Scott 2: The AISA top-ranked Patriots scored two runs each in the top of the sixth and seventh to overcome a 2-1 deficit and down Lee-Scott Academy on the road, 5-2.
Amity White was 2-for-3 with a run batted in and Mikayla Griffin added a hit and RBI for Pike Lib (19-7). Ally Rushing struck out nine and allowed two earned runs and seven hits in picking up the pitching win.
Elba 7, Zion Chapel 1: Ayrika Caldwell struck out 13 and scattered three hits in going the distance in the circle.
Makenzey Hooks had two hits, including a double, and drove in two runs for Elba.
Aimee Seen had two hits and an RBI and Makinna Gray had three hits. Anna Caldwell had two hits.
Opp 10, Pike County 0: Reese Cauley had two hits and three RBIs for the Bobcats.
Vanessa Stoudemire and Emily Mitchell each had two hits and an RBI and Braya Hodges added two hits.
Caroline Courson struck out eight while throwing a two-hitter in the circle.
Wiregrass Kings sweep: The Wiregrass Kings swept Emmanuel Christian in a doubleheader by identical 12-2 scores.
In the opener, Grace Treadaway had two hits, including a triple, and drove in four runs for the Kings.
Taylor Clouse had two hits, including a triple, and had two RBIs, while Olivia Hobson had a hit and two RBIs. Hannah Phillips and Mattie Alice Hobson each drove in a run with a hit.
For Emmanuel, Katie Butler and Kalyn Brown each had an RBI.
In Game 2, the Kings scored 12 times in the first inning.
Ellie Alford had two hits and four RBIs, while Phillips and Natalie Toub each had two hits and three RBIs,