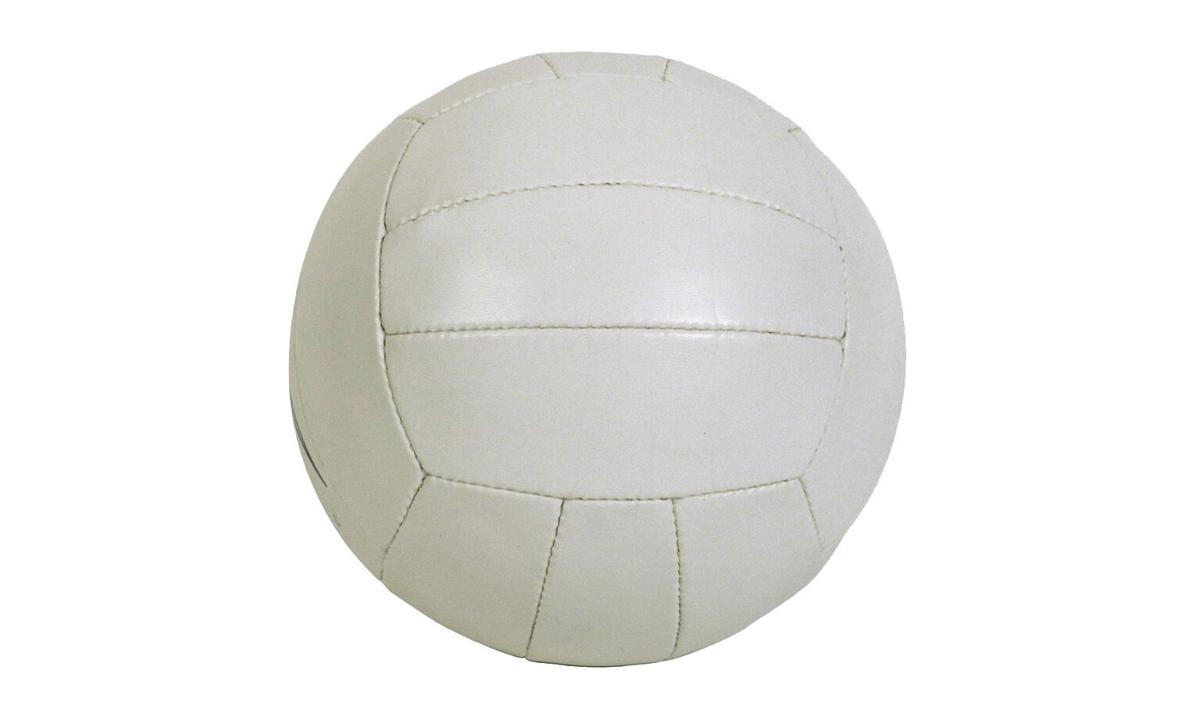 Adleigh Mayes to Anna Riley was a pretty lethal and effective combination for the Providence Christian volleyball team Saturday during its Class 3A sub-regional match against Brewbaker Tech.
So too were Mayes to other Eagle players.
Mayes delivered 32 assists, Riley earned 17 kills and the Eagles soared to a 25-14, 25-16, 25-18 win over the Rams at the PCS gym, advancing to the South Super Regional Tournament on Thursday for a shot at the state tournament.
Providence Christian (28-9), which beat Brewbaker Tech for the fifth time this year, opens regional play at Montgomery's Garrett Coliseum against UMS-Wright at 11:30 a.m. The winner of that match advances to likely play top-ranked and 18-time defending state champion Bayside Academy in the regional semifinals. Bayside Academy plays Marbury in the opening round.
"The girls played very well today," Providence Christian head coach Bill Oldfield said of Saturday's win. "The other team (Brewbaker Tech) came full of energy and we knew we would have to match their energy and we knew they would be a quality team.
"This is the fifth time we have played them this year and lot of pressure was on us. We needed to bring our energy and get that first contact passing down. Once we got that down, our offense ran very smoothly and a lot of hitters got involved. That is a credit to our setter (Mayes) for keeping us balanced on offense."
Seven different hitters earned a kill in the win – five of which had four or more. Vivan Crump had seven kills, Lucy Griffin six and Megan Stewart and Eliza Payne Shipman both had four kills each. Mayes added three kills of her own.
In addition to Mayes' 32 assists, Anna Grace O'Bryan contributed three assists and Riley and Shipman two each as the Eagles had 39 assists out of 75 points.
Riley was the main target for trying to earn points off a kill. The senior had 28 kill attempts and made 17 count for points – a 60.7 percent success rate.
"Anna is definitely our most consistent hitter all season long," Oldfield said. "She is hitting about 34-35 percent overall. She is a go-to player no doubt. She struggled a little bit at the beginning of the season, but once she got her feet down, she has been a strong hitter."
Riley had a strong overall day, also leading the Eagles with five aces, while also contributing nine digs, two assists and a block assist.
Mayes, in addition to earning 32 assists and three kills, led the Eagles defensively with 12 digs. O'Bryan had 10 digs and Crum and Shipman had seven each as PCS finished with 47 digs, not letting the Rams have many kills.
Providence was also strong at the net with five blocks, led by O'Bryan with three block assists and Griffin and Stewart with two block assists each plus one block assist from Riley.
Even if the blocks weren't scoring, it usually disrupted the Ram offense and forced them to try mostly cross-court kills.
"Our blocking was really good," Oldfield said. "I think it got into their (Brewbaker Tech) hitters' head a little bit."
Providence set the tone of the match right from the outset, seizing a quick 6-0 lead. After Brew Tech had a missed hit on the opening point, Riley earned three kills off Mayes sets over the next five plays with an Eagle block also in the mix.
"Typically we don't get off to those quick starts, so I was real pleased to see that," Oldfield said. "It looked like that team – Brew Tech – opened like we usually open. I was glad our girls were full of energy."
The Rams closed to three at 10-7, but the Eagles maintained control the rest of the set, pulling away to a 25-14 win, finishing it with a kill by Griffin.
The second set was tight early with eight ties, the last at 13 all, before PCS surged with a string of five straight points to build a five-point margin. Riley had two kills off assists from Mayes and Riley and Griffin combined on a block to spark the run.
The Eagles rode that wave onward to a 25-16 win in the set with a Crump kill off a Mayes assist finishing it off.
The Rams gained some momentum in the third set behind Elaina Brooks, who had an ace and a kill during a 7-1 run that put Brew Tech up 8-4.
The margin was 9-5 when Mayes set up  Griffin for a kill then Providence went to its most effective combo – Mayes to Riley – twice to help tie it at 9-9. A kill by Mayes and a two-hit violation by Brew Tech made it 11-9.
The Rams came back to tie it at 13, but the Eagles answered with six straight points to regain control. Riley, Stewart and Shipman all had a kill off a Mayes assist and Riley earned two aces to spark the run.
PCS stayed in control from there, pulling away to a 25-18 win in the set.
Ironically, the Eagles ended it with Riley earning a kill, this one off an assist from O'Bryan.
Houston Academy wins; advances: Houston Academy defeated Excel 25-15, 25-6, 25-17, advancing to the Class 3A Regional Tournament.
The Raiders (23-16) play 10th-ranked T.R. Miller Thursday at 10 a.m. at Montgomery's Garrett Coliseum.
Mattie Havas paced HA with 11 kills and three digs, Rachel Watson had nine kills and two digs and Abby Caldwell distributed 31 assists and eight digs. Carryne Chancey had nine aces and two digs and Lizzy Kate Skinner had six kills, 11 digs and two assists. Bailey Dykes chipped in two kills, two aces and three digs and Caley Caldwell had four assists and 13 digs.
Rehobeth falls: In a Class 5A sub-regional game, Rehobeth fell at Pike Road 25-16, 25-15, 25-11 to finish the season 6-14.
Jenna Hixson had six kills and three blocks and Peyton Hartigan, Claire Watson, Caitlyn Jackson and Helen Williamson all had three kills with Watson earning nine assists, Hartigan five assists, Jackson 10 digs and Williamson five digs. Jaci Parker had two kills and two blocks, Grayci Webb two blocks and Addison Benton seven digs.
Geneva loses: Geneva fought hard, but couldn't overcome Dora, falling 25-20, 25-22, 25-17 in Class 4A sub-regional action to finish the season 11-9.
Madison Johnson had four aces, 10 kills, 10 assists and three blocks and Emma Griffin had six kills and three blocks. Brooklyn Kemmerlin had two aces and seven assists and Abbie Sullivan had two aces and four digs. Shelby Hammock added five digs.
Slocomb falls: Slocomb fell at Thomasville in a Class 3A sub-regional contest, 25-21, 25-16, 25-14 to finish the season 9-6.
Lainee Thomas earned three aces, 11 assists and nine digs for Slocomb and Ciara Baker had four kills and five digs. Chesnee Aplin had eight digs and two blocks and Faith Brookshire had six blocks, while Madison Baloch had 10 digs.
Opp loses: Opp had its season come to an end with a 25-20, 25-12, 25-21 loss to No. 2 ranked Prattville Christian in Class 3A sub-regional action. The Bobcats finish the season 16-14.
Enley Carnley had five kills, Emily Mitchell three aces and Reese Cauley three blocks, while Taylor Carnley had 13 assists and Evie Younce 16 digs for Opp.
CHHS loses: Charles Henderson lost on the road at Elmore County 25-18, 25-16, 25-17 in Class 5A sub-regional action.
Charles Henderson finishes the season 6-18. Elmore County advances to sub-regionals against Elberta.
Emmanuel Christian reaches semifinals; advances to Final Four
 Emmanuel Christian reached the semifinals of the Panhandle Christian Conference East Regional Tournament Saturday in Pensacola, Fla., defeating Santa Rosa 25-21, 25-13, 25-21 and losing to Trinitas 25-16, 25-13.
By reaching the semifinals, the Warriors advanced to the conference Final Four next week at West Florida Baptist in Milton, Fla.
In the win over Santa Rosa, Katie Butler had three kills and three digs, Katie Wheeler had four assists and two digs and Emma Gurman had three digs and two blocks. Madelyn Hall had two kills and two digs and Makinley Parker also had two digs.
Versus Trinitas, Wheeler had five assists, while both Gurman and Hall had three kills with Gurman also earning two digs. Butler had two kills and Parker two digs.
Get in the game with our Prep Sports Newsletter
Sent weekly directly to your inbox!