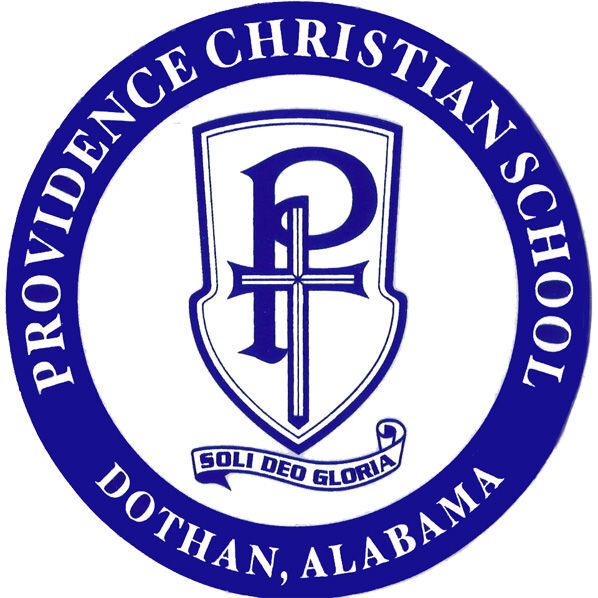 The 2020-21 season will go down as the year of the triple crown for Providence Christian's track and field girls program.
The Eagles completed a sweep of cross country, indoor track and outdoor track titles Saturday by winning the AHSAA Class 3A Track and Field outdoor championships in Cullman.
The Providence girls, behind four first-place finishes and five second-place efforts, were a dominating champion, earning 124.5 points, nearly double the 64.5 total of runner-up Mobile Christian. Bayside Academy was third with 62 points.
The outdoor title matches crowns won in cross country in the fall and indoor track/field in the winter for the PCS girls.
Five other Wiregrass programs finished in the top six at the AHSAA championships, held in Cullman (Class 1A-3A) and Gulf Shores (Class 4A-7A). The Providence Christian boys finished fourth in Class 3A with Pike County two spots behind. The Houston Academy girls finished fifth in Class 3A, while the Geneva County girls (Class 2A) and Carroll boys (Class 5A) finished in sixth place in their respective classifications.
Other placings for Wiregrass girls programs were Enterprise in eighth and Dothan 22nd in Class 7A, Geneva in 19th in 4A and Pike County tied for 18th and Slocomb 28th in 3A.
On the boys side, other placers were Enterprise 12th and Dothan 21st in 7A, Dale County tied for 31st in 4A, Slocomb 22nd and New Brockton 25th in Class 3A and Abbeville 20th and Cottonwood 28th in Class 2A.
PCS girls roll to titleThe Providence Christian girls dominated the 3A competition with 21 top eight scoring finishes, led by two individual titles from Grace Crim, one from Leah Dorsey and another by the 4 x 800 relay team plus four top-five finishes by Sarah Beth Rikard.
Crim won the 800-meter run – an event PCS placed three of the four finishers – as well as in the 1600 meters. She took the 800 in 2 minutes and 21.79 seconds with Dorsey following right behind in 2:22.89 and Madelyn Patterson in fourth in 2:27.47. Crim also had a winning time of 5:17.91 in the 1600. Teammates Millicent Talmadge (5:33.87) and Patterson (5:34.38) were sixth and seventh in the same event.
Dorsey captured her individual title in 400-meter dash, finishing in 1 minute and 0.54 seconds. Crim (1:01.92) finished fourth in that event and Anna Catherine Farris (1:03.81) fifth.
The Eagles 4 x 800 relay team took first place in 10: 32.01.
Rikard had a big meet, capturing the silver medal in two races and taking fourth and fifth in two other events. She was second in both hurdle races, finishing in 16.33 in the 100 and 48.45 in the 300. She also captured fourth in the high jump with a leap of 4 feet, 8 inches and fifth in the triple jump at 32 feet, 1 3/4 inches.
The Eagles' 4 x 400 relay team finished second in 4:26.15, while Anna Riley finished third in the javelin with a throw of 106 feet, 7 inches.
Other top PCS finishers were Dorsey in fourth in the 200 meters with a 26.90 time and Melanie Threatt fourth in the shot put with a 30' 5 ¾" throw, Talmadge in fifth and Patterson seventh in the 3200 meters with times of 12:11.12 and 12:32.71 and Bella Danzey sixth in the high jump in 4' 6".
Five others win gold medals: Five other Wiregrass athletes won first-place gold medals during the state championships.
The five were Enterprise's Aniyah Kitt, Houston Academy's Holley Hart, Providence Christian's Conner Patterson, Pike County's K'Ahriyus Pennington and Carroll's Brandon Robinson.
Enterprise's Kitt won the Class 7A girls 100-meter dash in 12.29 seconds, Hart captured the Class 3A girls 3200-meter race in 11:43.20, while Patterson won the 3A boys 800-meter run in 1:58.08 seconds and Pennington took the 3A boys 400-meter dash in 49.95. Robinson won the Class 5A shot put with a throw of 49 feet and ¾ inches.
Other Wiregrass performances
Below are the other Wiregrass teams and their top eight performances at the AHSAA championships, starting with Class 7A and going downward.
Aniyah Kitt, 1st place, 100 meters, 12.29
Rachel Peterson, 8th place, 100 meters, 12.78
Aniyah Kitt, 2nd place, 200 meters, 24.99
Rachel Peterson, 2nd place, long jump, 17'11"
4 x 100 relay, 2nd place, 48.22
Aniya Dent, 6th place, shot put, 35' 5 ¼"
Josh McCray, 3rd place, javelin, 162'10"
Jalen Cunningham, 6th place, long jump, 22' 4 ½"
Jaylon Webster, 7th place, long jump, 22' 4 ¼"
Josh McCrary, 8th place, shot put, 48' 10 ¼"
Brandon Robinson, 3rd place, 100 meters, 11.05
Karmelo Overton, 4th place, 110 hurdles, 15.73
Karmelo Overton, 8th place, 300 hurdles, 42.82
Brandon Robinson, 1st place, shot put, 49' ¾"
4 x 100 relay, 2nd place, 43.58
Leah Taylor, 2nd place, 800 meters, 2:20.55
Leah Taylor, 5th place, 1600 meters, 5:29.47
Ethan Teal, 8th place, 100 meters, 11.67
Ethan Teal, 8th place, 200 meters, 23.40
MaCauley Flanagan, 6th place, 200 meters, 27.25
Elizabeth Price, 7th place, 300 hurdles, 51.09
Maya Swope, 7th place, 800 meters, 2:38.94
Holley Hart, 3rd place, 1600 meters, 5:25.47
Holley Hart, 1st place, 3200 meters, 11:43.20
Virginia Peacock, 8th place, 3200 meters, 12:40.78
Mary Mac Flanagan, 5th place, long jump, 15' 10 ½"
4 x 400 relay, 3rd place, 4:28.06
4 x 8800 relay, 2nd place, 10:44.68
Kaylin Jackson, 3rd place, 100 meters, 12.87
Quanajah Smith, 7th place, 100 meters, 13.24
Quanajah Smith, 5th place, 200 meters, 27.05
4 x 100 relay, 7th place, 58.88
Zahnevia Hayes, 8th place, shot put, 29' 1 ½"
Conner Patterson, 5th place, 400 meters, 52.27
Conner Patterson, 1st place, 800 meters, 1:58.08
Conner Patterson, 2nd place, 1600 meters, 4:26.23
Conner Patterson, 3rd place, 3200 meters, 10:05.14
Michael Bridges, 3rd place, discus, 123' 6"
Ian Smith, 4th place, discus, 121' 7"
Gus Goldsborough, 2nd place, javelin, 158' 7"
Christian Durden, 5th place, long jump, 19' 4"
Ian Smith, 3rd place, shot put, 45' 5"
K'Ahriyus Pennington, 2nd place, 100 meters, 10.98
Charles Pittman, 5th place, 200 meters, 23.57
K'Ahriyus Pennington, 1st place, 400 meters, 49.95
Kentavious Thomas, 5th place, high jump, 5' 10"
Caleb Foster, 8th place, high jump, 5' 8"
Jabari Boyd, 7th place, long jump, 18' 11 ¾"
4 x 100 relay, 4th place, 44.99
Truman Matthews, 7th place, 110 hurdles, 17.29
Truman Matthews, 5th place, triple jump, 40' 3 ¼"
Joshua Bethea, 6th place, discus, 110' 0"
Anri Davis, 5th place, high jump, 4'8"
Jordyn Alston, 7th place, high jump, 4' 6"
Anri Davis, 8th place, long jump, 14' 10 ½
Karoline Striplin, 2nd place, shot put, 33' 6"