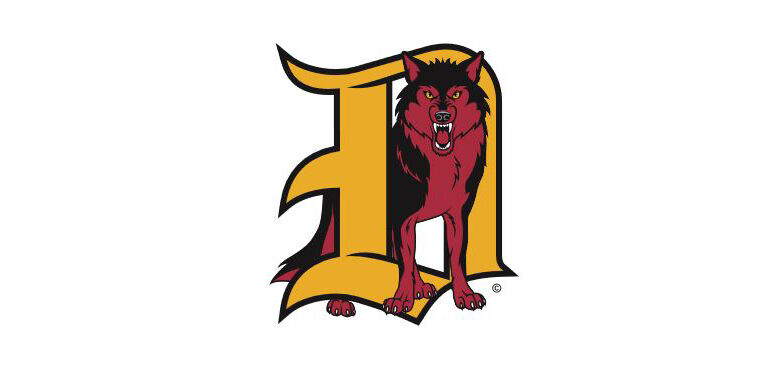 On senior night for Dothan, one of the Wolves' best upperclassmen combinations delivered a gutsy win over Smiths Station.
Bauer Sharp connected with fellow senior Jayden Folmar for a 10-yard touchdown with 35 seconds left to finally secure a 35-31 victory over the Panthers. Sharp also found Folmar for a 50-yard gain on the drive, which came just moments after Smiths Station gained its first lead of the game.
For a moment, it looked like Dothan's 10 second half penalties would doom them. Those penalties erased a 40-yard run from Sharp on a potential sealing drive and eliminated an interception that would have killed a late Smiths drive.
Trailing most of the game, the Panthers (3-6 overall, 1-5 Class 7A, Region 2) finally surged ahead on their penultimate drive. Quarterback Corey Minton completed two passes to Devyn Pearman for 55 yards, including a 20-yard score on a busted coverage with 1:53 left.
The extra point gave Smiths Station a 31-28 lead.
Dothan's ensuing drive looked doomed after an unsportsmanlike penalty virtually erased a nice run from Jatavious Vickers. However, Sharp launched a beautiful ball to Folmar, who hauled it in 50 yards later at the Panther 20.
On the next play, Sharp threw incomplete toward Folmar, but the referees whistled Smiths Station for pass interference. Dothan then surged ahead for good on a fade route to Folmar with 35 seconds left.
Smiths Station reached midfield on its final drive and even drew an untimed down thanks to yet another Wolves penalty. The last pass slipped throw a Panther receiver's hand but would have been well short of the end zone anyway.
Dothan looked like it had put the game away early in the second half. Carrying a 21-17 lead into the third quarter, Jordan Harris forced a fumble on an option play and recovered it at the Panthers' 26.
One play later I'zarrius Macon took a handoff from a running back and flipped the ball to a wide open Sharp for a touchdown. Dothan led 28-17 early in the third quarter.
A fumble on the next Dothan drive at midfield allowed Smiths to crawl back into the game. Minton capped the drive with a 19-yard scoring jaunt, pulling the Panthers within four with 7:47 left in the third quarter.
That was where the score stood, mainly thanks to penalties, until the wild final minutes.
The first half featured little defense despite a relatively modest 21-17 Wolves lead. The Panthers managed to stop just one full Dothan drive, while the Wolves only prevented two Smiths Station drives for earning points.
And even one of those stops eventually yielded points for Smiths Station after a special teams miscue.
With Dothan leading 7-0 midway through the first quarter on a 1-yard Macon run, the Wolves defense through the Panthers for a loss.
On the ensuing punt, though, Dothan fumbled it back to Smiths Station at midfield. Behind some strong running of Minton, the Panthers launched a seven-play scoring drive.
Running back Jhameir Gore cashed in from 4 yards out, tying the game at 7 near the end of the first quarter.
Both teams scored on screen passes that turned into long gains to up the score to 14-all. Dothan's Sharp connected with Raymon Blackmon for a 34-yard score, while Minton connected with Ahman Peabody for a 21-yard score.
Dothan went ahead 21-14 on a 1-yard TD run from Deante Ramey, and Smiths Station closed the half with a 30-yard field goal from Joshua Childs.
Sharp completed 11 of his 17 passes for 162 yards and two touchdowns. He added 53 yards on the ground and a receiving TD.
Folmar had seven catches for 120 yards and the final score.
Macon had 92 yards and a touchdown to pace the Wolves' ground game.