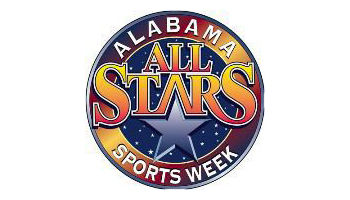 Seventeen Wiregrass athletes and five area coaches from spring sports were selected for participation to the AHSAA All-Sports Week before the event was cancelled last week.
The rosters for both north and south teams in baseball and softball along with girls and boys teams in soccer, golf and tennis were all selected prior to this week.
The AHSAA annually holds North-South all-star games in football, baseball, softball, volleyball, boys and girls soccer, boys and girls basketball, cross country, boys and girls tennis and boys and girls golf in July during the All-Star Week in Montgomery. This year's games were cancelled earlier this week due to the COVID-19 virus pandemic.
The AHSAA elected to go ahead and announce the selections to honor the players chosen even though the event was cancelled. All the players are rising seniors and all will receive a certificate for their achievement of being selected.
The Wiregrass had a player selected in every spring sport except girls tennis. All the Wiregrass players would have participated on the south team.
Four area standouts were selected in boys golf, including Houston Academy's Matthew Streitman and Jake McDonald. The other two selected were Enterprise's Brady Wood and Elba's John Wilson.
Three players from the area were chosen in girls soccer, baseball and boys tennis.
Enterprise standout Sydney Garth along with Providence Christian's Hali Parker and Carroll's Alayna Yarbrough were tabbed in girls soccer, while Dothan pitcher Chase Allsup, G.W. Long infielder Carson Dunlap and Rehobeth catcher Tanner Wells were chosen in baseball. The boys tennis honorees were all from Enterprise — Alex Nelson, Ayden Peterson and Bradley Pouncey.
Two area individuals were picked in softball — Dothan outfielder Jabby Terrell and Wicksburg's Morgan Roden — while Enterprise's Matthew Sheahan was chosen in boys soccer and Providence Christian's Lauren Thompson, the 2019 Class 1A-3A state champion, in girls golf.
In addition, five are coaches were chosen to help lead south teams, including two from Enterprise in Robin Carr and Rex Bynum for girls tennis and girls golf, respectively.
Wicksburg's Nathan Rainey was chosen as one of the softball coaches with Elba's Susan Barnes selected as that team's the administrative coach. Elba's Mark Wicker was chosen as one of the boys golf coaches.
David is sports writer for Dothan Eagle.
Be the first to know
Get local news delivered to your inbox!