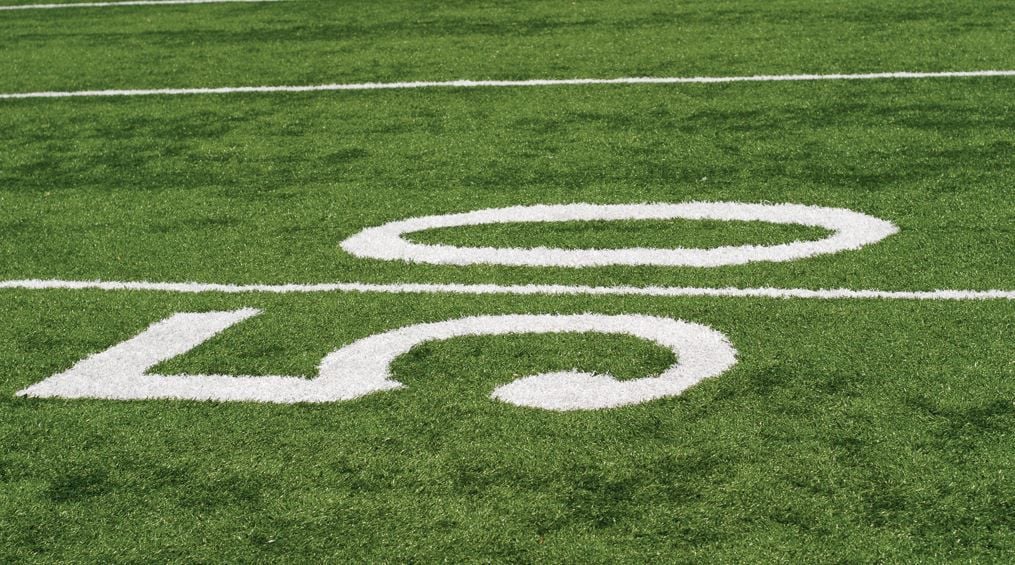 Athletic teams in the Alabama Independent Schools Association can return to on-campus voluntary workouts on Monday, June 1, confirmed AISA Athletic Director Roddie Beck.
Beck said AISA officials had determined that date several weeks ago. The private school association does not fall under the state department of education umbrella and can determine its own course, but generally has followed the mandates from the state governor's and Alabama Department of Health in regards to COVID-19 restrictions.
The Wiregrass has three schools in the AISA — Abbeville Christian, Lakeside School and Pike Liberal Arts. Northside Methodist, which competed in the AISA last year, is moving into the AHSAA this fall.
"We already had June 1 as the date," Beck said of voluntary on-campus workouts, conditioning and skill development drills that had to be in a group setting of 10 or less set a few weeks ago by AISA officials.
Following last week's announcement by Gov. Kay Ivey that athletic teams could work with no group limitations starting on June 1 along with other updated guidelines and suggestions, Beck said the AISA re-evaluated its guidelines, including whether or not to limit the numbers in a group.
Though summer activity is picking up, Beck said AISA programs will not be able to have any 7-on-7 or OTA's in football or any play dates in other sports.
"At this point and time, they are not allowed (play dates, 7-on-7 and OTAs) under the last guidance and information that we sent out to our schools," Beck said.
The AISA official said the association wants to take its time to make sure there are no setbacks with increased COVID-19 cases.
"We are trying to ease back into it and hopefully we can keep going ahead," Beck said. "We don't want to do anything crazy that would make us take a few steps back."
While June 1 is the first day an athletic team can return to campus and have group workouts, several schools are not planning do so soon, said Beck.
"Some of our schools were comfortable with starting then (June 1) with easing back into it," Beck said. "I heard some of them would want to start the eighth and actually I heard some waiting as far as the 15th because of not getting the sanitizers and stuff to clean their weight rooms and other areas."
After no group workouts or on campus work for two months, Beck said the ability to get back together on June 1 is a positive step for the athletes.
"Now they have something to at least look forward to after (Thursday's) press conference," Beck said. "That gives them something to hang on their hat on and look forward to right now. Hopefully everything is brighter down the road."
With the scheduled start of the upcoming season roughly three months away, Beck was cautiously optimistic about a football season in the fall.
"I am definitely hoping, but I still think it is early (to know). If we can continue to do what is asked of us, I am thinking there is a good possibility," Beck said. "Hopefully we can start on time and have a complete season. I think it is still a little early to predict that."
Georgia schools open back June 8: The Georgia High School Association announced last Thursday that it is allowing its athletic teams to open for conditioning only in groups of no more than 20, starting on Monday, June 8.
The workouts are conditioning only with no ball or sport specific equipment allowed. Social distancing should be adhered to always and masks and face coverings are recommended for weight room workouts.
The conditioning is voluntary and the GHSA noted some schools and school systems may be more restrictive than the association.
The Dothan Eagle coverage area features Early County and Seminole County in Georgia.
The GHSA is not allowing any summer competition between schools.
Included in the group of 20 for workouts are coaches. The students or coaches can't change groups during the duration of the guidance. No visitors are to be allowed. Students, according to the GHSA, should report to the facility dressed to condition and shower at home. No locker rooms or shower facilities will be allowed to be used.
The GHSA says member should prepare an Infectious Disease Prevention Plan prior to staff and athletes returning to conditioning and recommended that all staff and athletes be screened prior to the workout.
The association said hand sanitizer should be plentiful and readily available and that each student should have their own personal water bottle as use of water fountains is disallowed.
Weight equipment, said the GHSA, should be cleaned prior to each workout and sanitized between use by each student and that 15 minutes should be scheduled between groups to allow for disinfecting the facility.
David is sports writer for Dothan Eagle.
Be the first to know
Get local news delivered to your inbox!