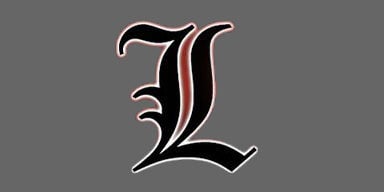 Carson Dunlap hit Kobie Stringer on a 47-yard touchdown pass with under two minutes left in the game and G.W. Long held on for a 57-51 win over Geneva County in Skipperville.
G.W. Long improved to 6-0 overall and 4-0 in Class 2A, Region 2, while Geneva County dropped to 2-4 and 1-3.
Trevor Morris had 164 yards rushing and four touchdowns on 21 carries for G.W. Long. He scored on TD runs of 7, 6, 36 and 7 yards. Dillon Caraway had 133 yards rushing on nine tries and also had a 94-yard kickoff return for a touchdown, a 53-yard scoring run and a 6-yard TD run.
Hunter Whitehead led Long in tackles with 11.
Geneva County was led by Emmanuel Henderson with 232 yards rushing on 22 carries with three touchdowns, coming on runs of 45, 62 and 74 yards. He also had an 80-yard kickoff return for a touchdown. Henderson also threw an 8-yard touchdown pass to Colby Fuller, who had four catches for 52 yards.
Sam Parker had eight tackles to lead the Bulldogs on defense.
Ariton 29, Abbeville 8: The Purple Cats stayed undefeated in 2A, Region 2 with a huge home win over Class 2A No. 7 Abbeville.
Ariton (5-2, 4-0) dominated the fourth quarter, possession the ball most of the time and grinding outscoring the Yellow Jackets (4-2, 3-1) 22-0 in the final 12 minutes.
Brian Smith ran 26 times for 166 and a touchdown. He also added a two-point conversion.
Blake Carroll had two rushing touchdowns and Zack Phillips ran for another score. Carroll led Ariton with 16 tackles.
Zack Ward had 10 and forced a fumble in the fourth quarter that set up an Ariton touchdown drive.
Abbeville's touchdown was a 33-yard touchdown run by Devin Mills.
Daleville 68, Cottonwood 29: It was the Jalen White show again as the Daleville standout rushed for 373 yards and six touchdowns on just 11 carries, leading the Warhawks to a 68-29 win over Cottonwood.
White, who moved past the 2,000-yard rushing mark on the season during the game, scored on runs of 38, 52 and 59 yards in the first half as Daleville (5-2, 2-2) was up 22-9 at halftime. He quickly took any suspense out of the game, taking the first play of the third quarter 60 yards for a score. Cottonwood fumbled on its first play after the score and White scored on a 24-yard run. He added an 81 yard TD run later in the third quarter.
Cedreon Wiley added a 62-yard TD run and Jeremiah Cunningham added a rushing touchdown for Daleville scores in the fourth quarter. Sincere McKenzie scored on five two-point conversions in the game and Melvin Matthews added the final two-point conversion.
For Cottonwood (1-5, 1-3), Raymon Bryant had 200 yards rushing on 16 carries with two touchdowns. Austin McCardle was 10-of-21 passing for 127 yards. Heath Whitman had a rushing TD and Clayton Gilmore, who caught six passes for 82 yards, had a TD catch. Caleb Butler kicked a 25-yard field goal.
Houston County 67, Barbour County 30: The Lions had three rush for more than 100 yards and had five players rush for a touchdown in the win over Barbour County.
The Lions, who tied a school record for points in a game set in 1938 against Cottonwood, earned their first win of the season in six games and improved to 1-3 in Class 2A, Region 2 play. Barbour County fell to 0-6 and 0-4 and dropped its 56th consecutive game, tying for the second most in AHSAA history. It tied Clayton High from 1994-99.
For Houston County, Kenzerick Barber rushed for 138 yards and two scores, Kahleel Johnson rushed for 107 and also had two touchdowns. Jeremiah Hardick was the third 100-yard rusher, amassing 102 yards with one TD. Cameron Inlow and Kyle Clark also had rushing TDs for the Lions.
Clark added an interception return for a touchdown. Inlow earned six tackles and three interceptions.
For Barbour County, Javier Walker scored on an 80-yard kickoff return. Tyrecus Womack threw to Raphael Williams for the 2-point conversion. Williams scored on a 90-yard interception return. Womack scored on an 11-yard run and Womack threw a 25-yard TD pass to Williams.
Womack was 7-of-18 passing for 103 yards and rushed for 41. Williams had three catches for 55 yards.
Defensively for the Jaguars, Walker, Zakwizis Johnson, Davonte Marshall and Charlie Rumph each had five tackles.
Luverne 27, Goshen 26: Class 2A No. 2 ranked Luverne (6-0, 4-0 2A, Region 3) rolled up over 300 yards on the ground and held off Goshen's comeback bid in the second half.
The Tigers led 20-13 after the first quarter and 27-13 at halftime. The Eagles shut out Luverne in the second half. Goshen (5-1, 3-1) did not convert on third down (0 for 9).
Eagles quarterback Bryan Galloway had 185 yards rushing on 21 carries with two touchdown runs. He also threw TD passes for RaQuan Martin and Tre Dix.
Central-Hayneville 22, Samson 19: Samson had four touchdown passes called back by penalties and lost on the road at Hayneville to the Lions, 22-19.
Central improved to 2-4 and to 1-3 in Class 2A, Region 3, while Samson fell to 2-5 and 1-3.
Hayden McCoy threw three touchdown passes for Samson, throwing a 25-yarder to Trad Jenkins, a 27-yarder to Noah Justice and a 31-yarder to Blake Davis.
New Brockton 50, Calhoun 14: The Gamecocks earned a 36-0 lead by halftime and cruised to the Class 2A, Region 3 win.
Kyan Horne rushed for 109 yards on 11 carries and two touchdowns (7 and 4 yards), Jamarcus Brown had 121 yards rushing on 13 carries and Kaden Cupp had 51 yards rushing on just two carries with a 43-yard TD run.
Cupp completed 6-of-8 passes for 97 yards with touchdown passes of 7 yards to Colton Marsh and 26 yards to Russell Weeks. Brayson Carr completed a 3-yard TD pass to Avery Weed and New Brockton also got a safety when the Calhoun snap went out of the end zone. Brandon McCoy was 6-of-7 on extra-point kicks.
Defensively, McCoy had seven tackles and De'Shawn McLeod had an interception.
Highland Home 49, Zion Chapel 0: The Rebels fell at home to the Flying Squadron, dropping to 3-3 overall and 1-3 in Class 2A, Region 3 play. Highland Home improved to 5-1 and 4-0.
Be the first to know
Get local news delivered to your inbox!