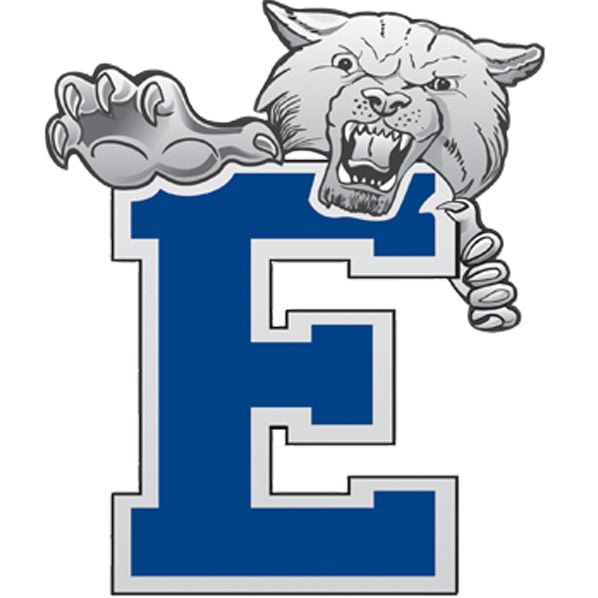 ENTERPRISE – After beating Jeff Davis 10-0 in five innings on Tuesday, Enterprise head coach J.D. Pruitt encouraged his No. 8 Wildcats to keep swinging the bats.
His team responded by striking for seven runs in the first inning alone in a 17-2 drubbing of the Volunteers in the first game of a Thursday doubleheader at Warren Field. The Wildcats also secured the nightcap 7-1, but the first game counted for the Class 7A, Area 3 standings.
"Stay the course and respect the game," Pruitt said of his pregame message. "There was a time when we weren't playing good baseball. All of a sudden, we're swinging it well and pitching well and playing defense well.
"People tend to forget, especially younger kids, what got them there. Just staying the course and trusting the work we're putting in."
The Wildcats (24-8 overall, 4-0 area) wasted little time in putting the Volunteers behind them.
Chance Warren walked and Grant Thornton was hit by a pitch before Santi Garcia singled home Warren. A walk to Hunter Peacock loaded the bases, and a sacrifice fly from Gabe Anderson plated Thornton to make it 2-0.
Trey Simmons belted an RBI single and Mason Marsh followed with a two-run double to make it 5-0. Marsh eventually scored on a wild pitch, and Elliott Baxter scored on an error to make it 7-0.
"It's something we've been preaching to our guys, especially in the last few weeks, is just being aggressive in the zone," Pruitt said. "When we do that, we're able to put a good swing on balls. A lot of times when you do that and commit to it, you'll barrel it up."
The Wildcats tagged on two runs in the second, but Jeff Davis got those back in the top of the third.
Mario Capleton drew a leadoff walk and D'Quavius Beverly bunted him over. On the bunt, Enterprise had a throwing error that allowed Capleton to reach third.
During Frederick Burt's at-bat, Enterprise tried to execute a pickoff play, but an errant throw allowed Capleton to score. Beverly moved to third, which allowed Dez Livingston's fly ball to right to cut the deficit to 9-2.
Enterprise stymied any hopes of a big rally, though, with a four-run outburst in the bottom of the third. Warren, the Wildcats' leadoff hitter, smashed a three-run homer down the left-field line to power the frame.
"He's an athlete. There's not much that guy can't do," Pruitt said. "He's a prototypical leadoff guy. The guy can run. He can hit for power out of the leadoff spot, and that's what a lot of teams covet.
"He could be a middle-of-the-order guy for us if we wanted him to, but he's really a spark plug for us and we need him at the top of the lineup."
Enterprise made the final margin 17-2 with four runs in the fourth.
Every Enterprise starter had a hit and scored a run, and seven of the nine had at least one RBI.
Warren and Anderson drove in three runs apiece, while Garcia, Marsh and Peacock drove in a pair of runs each. Thornton scored four runs, while Warren added three in the game.
Nathan Light allowed two unearned runs in the first three innings, scattering two hits and striking out six. Andrew Osteen pitched the final two innings, allowing just one hit and striking out three.
Enterprise 7, Jeff Davis 1: Conner Couch and Connor Purvis had two hits apiece as the Wildcat reserves got the bulk of the work in the nightcap.
Couch had a solo homer, and Purvis drove in a pair of runs out of the leadoff spot. Four pitchers combined to allow just five hits to Jeff Davis.