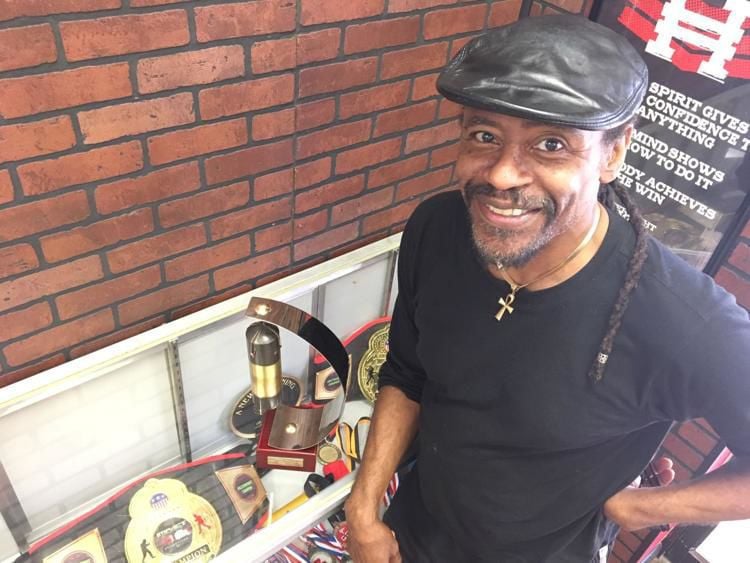 Johnny Trawick has had a long history in the sport of boxing in the Wiregrass.
Based out of Dothan and Ozark, Trawick has trained more than 3,000 athletes in the sport over 31 years, including Bryon Mitchell, an eventual world pro boxing champion in the Super middleweight, light heavyweight and cruiserweight divisions. Most of the athletes he has trained have come through his Wolfpack Boxing Club, which trains at Wolfpack Mixed Marital Arts in Dothan.
Trawick has also been involved in boxing as a referee and a judge as well as working as a trainer, corner man, cut man and a promoter for fighters.
This upcoming Saturday (July 12), he will be honored for his service to the sport with induction into the Alabama Boxing Hall of Fame as part of the fourth class into the hall. He will join a hall that already features boxing legends Joe Louis, Evander Holyfield, Earnie Shavers and Deontay Wilder. Mitchell is also already in the hall.
Trawick, who will be inducted in the manager/trainer/promoter category, is one of six members in the 1 p.m. induction ceremony at the Skyy South Gym in Coffeeville, located in west Alabama. There were 76 coaches nominated for the hall, but Trawick will be the lone one to be inducted.
"I feel honored, I feel blessed and I feel really good about it," Trawick said.
It will be Trawick's second hall induction overall. He was inducted into TAG — the Tennessee, Alabama and Georgia Boxing Hall of Fame — in 1995.
However, Trawick feels today's honor is more meaningful.
"They only select one guy each year in a particular category whereas at the other one there were probably four-five coaches inducted during the same time I was inducted that year," Trawick said. "This one is a lot more exclusive, so I appreciate it a lot more."
While blessed at the recognition, Trawick said the hall honor actually belongs to the boxers he has trained over the years and also to the boxers' parents.
"I never threw a punch," Trawick said. "I was never in the ring, but it was the parents that allowed me to take their children and give them an opportunity to compete in a wonderful sport of boxing."
He added, "If it wasn't for the parents, I wouldn't be in it. They have entrusted me with their children's health and well-being."
Trawick said he expected he would likely earn induction into the state boxing hall, although he didn't know exactly when. He just missed by one vote in each of the last two years.
"I was expecting it because I know what my resume looks like compared to other people's resume that was inducted already," Trawick said. "I wasn't surprised. I knew it would come sooner or later.
"I had the first world champion (Mitchell) that learned how to box in Alabama and was living in Alabama when he won the championship. That alone would just about qualify me for it."
Today's honor is the second from the Alabama Boxing Hall of Fame involving Trawick. In 2018, his Wolfpack Boxing Club was named the Boxing Club of the Year by the hall.
As a college student at Alabama State University in Montgomery, Trawick was a "karate guy," but upon returning home from ASU, he realized a need for boxing clubs, especially for youth.
"When I came back from school, they had karate schools all around," Trawick said in a 2018 Dothan Eagle interview. "So I decided I'd teach kids how to box. That's something they didn't have in Ozark at the time."
He started his club in 1989 and has been going strong with it ever since.
That first year, the club won about "half our bouts," said Trawick, but dominated the early 1990s, winning about "90 percent of our matches" from 1990-95.
Also in 1995, he was selected to put together a team to help spar with the French National Team for two months prior to the French's participation in the 1996 Olympic Games in Atlanta.
More recently in 2012-13, Trawick helped guide 15 national champions with the Dothan Police Athletic League.
There have been plenty of other accolades, but one tops them all.
"Of course, Byron Mitchell winning the World Super Middleweight title is the biggest highlight so far in my career," Trawick said.
David is sports writer for Dothan Eagle.
Be the first to know
Get local news delivered to your inbox!