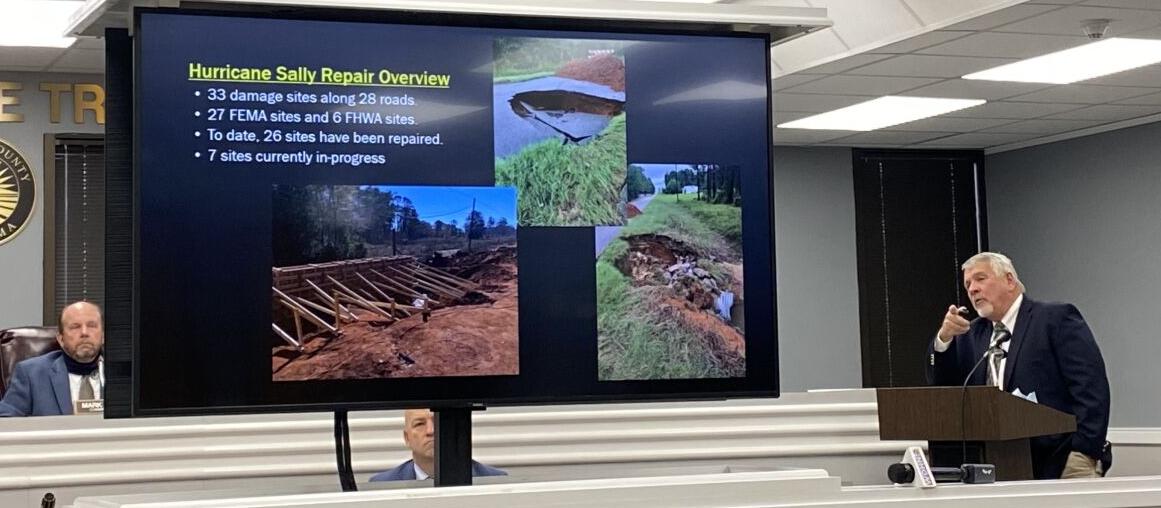 More talk is underway for the possibility of a new multi-use trail project in Houston County as retired Dothan Leisure Services official Kim Meeker gave an update on the feasibility study at Monday's Houston County Commission meeting.
What will be a lengthy and costly project will establish a set of multi-use trails meant for biking, jogging, and other recreational activities that will hope to connect community members all across the county. Meeker has begun speaking to individuals within the Southeast Wiregrass Area Metropolitan Planning Organization (MPO) as well as the mayors of Ashford and Cowarts, where both towns plan to be connected by the trails. Meeker described it as connecting "the hospitality and entertainment district of Dothan with Ashford" using the trails.
Working with the MPO would allow application for state and federal grants to help fund the project, Commission Chairman Mark Culver explained.
"MPO has planning for trails that we have told them we want to be a part of," Culver said. "Once we begin work with them, there are federal grants we will qualify for."
There are multiple routes in question right now for the proposed trails, all beginning at Alabama College of Osteopathic Medicine (ACOM). One longer route, expanding about 11 miles, has the advantages of larger right-of-ways to work on as well as being more scenic. The second route is shorter, measuring close to eight miles, and goes along Highway 84. Since this route runs along the railroad into Ashford it includes an extremely wide right-of-way to work with. Two other less popular routes were briefly mentioned during the presentation.
Though the initiative is still early in the planning process, Meeker says that everyone currently involved is excited to see the trails come to fruition. He says he will continue preparing the study for March when more funding can become involved, as well as continuing to gain feedback from the public. Once federal funding is involved, the commission will be looking at about a year before any actual work will begin. 
"I think there's got to be a period of more public input, because we've been kind of negated in that area, due to COVID," Meeker said. "We're going to have to give time for it to be digested by the public, I believe."
The second and last presentation of the morning was an annual report from Rebuild Alabama by County Engineer Barkley Kirkland. The report, which is required by law, showed a list of all completed and current projects and their costs.
The commission approved all matters on the agenda which included:
• Approval of in-kind work for the Alabama Youth Centers in Dothan, which is being led by formal NFL player Izell Reese;
• Budget amendment approvals for EMA and Poly, Inc.;
• Approval of the Sheriff's Department request to eliminate three positions in dispatch;
• Approval of an agreement for housing municipal inmates in the Houston County Jail;