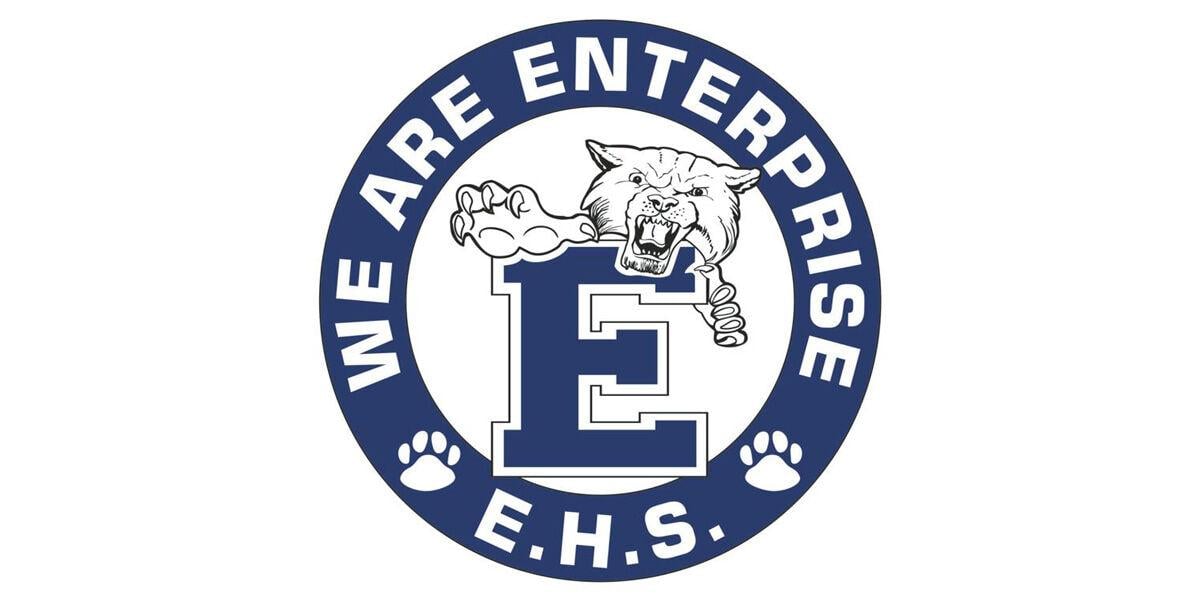 Usually, the top two or three runners carry a team to a cross country meet title.
Last Thursday at Dothan's Eastgate Park, it was a team's No. 5 runner that provided the difference.
Enterprise sophomore Rajan Dahale finished in 11th place, 17 seconds and three spots ahead of Providence Christian's fifth runner, Banks Fogler, and the three-spot separation was the difference in the Wildcats taking the Eagle Invite crown.
The two teams, as it turned out, were tied with 25 points each after their top four runners crossed the finish line. Dahale was the next finisher of the two teams to give Enterprise the win with 36 points compared to Providence's 39.
Houston Academy finished third with 70 points. Wicksburg (131) was fourth, followed by Dothan (146), New Brockton (149) and Opp (188). Headland, Charles Henderson, Northside Methodist, Goshen and Kinston also had runners compete.
Enterprise girls made it a team sweep at the meet, winning comfortably with 29 points behind four runners in the top seven and five in the top 11. Providence Christian was runner-up with 46 points, beating out rival Houston Academy (52 points).
Dothan (144), Wicksburg (148), Northside Methodist (149), Opp (179) and Headland (218) rounded out team scoring. Geneva, Charles Henderson and Goshen also had a runner or two compete.
Taylor keeps winning: Geneva's Leah Taylor continued to dominate races as the senior won for the sixth time in seven meets, taking the top spot in the girls race at Thursday's Eagle Invite at Eastgate.
Taylor won the 5K race in 19 minutes and 35.10 seconds, her second best time of the year behind only a 19:13.27 time at the Trinity Trailblazer meet in Montgomery.
Taylor also won the Opp's Bobcat Invitational (Aug. 27), the Covington County 1 meet (Sept. 12), the Trinity Trailblazer (Sept. 19), the Providence Invite (Sept. 26) and the T.R. Miller Challenge (Oct. 3). She finished fifth at Oxford's Waffle House/Yellow Jacket Invitational (Aug. 29) in her other race.
Finishing behind Taylor was Houston Academy's Holley Hart, who earned a 20:31.51 time, the third-best time in HA history. Hart has the top two times, including the record 20:11.75 at the Trinity Trailblazer earlier this year.
Enterprise's Natalie Warner and Evelyn Holmes-Smith finished third and fourth with respective times of 21:14.13 and 21:29.98. The time for Holmes-Smith, an eighth grader, was a career best.
Providence Christian had the next two finishers in fifth and sixth – Millicent Talmadge and Madelyn Patterson. Talmadge had a 21:31.73 time and Patterson a 21:35.64 time.
Enterprise runners took seventh and eighth place behind Stella Retherford and Lauren Rodgers. Retherford had a 22:08.32 time and Rodgers a 22:19.06 time.
Houston Academy's Virginia Peacock and Providence Christian's Helen Talmadge rounded out the top 10. Peacock had a ninth-place time of 22:24.68 and Talmadge a 10th-place effort of 22:49.09.
The top finishers for other schools in the 83-runner field included Kelsey Ellenburg of Wicksburg (14th place, 23:40.81), Mackenzie Phillips of Opp (15th, 23:41.26), Jadalie Medeiros of Dothan (21st, 24:24.20), Brooke Hallman of Northside Methodist (25th, 24:37.52), Makaila McKenzie of Headland (42nd, 26:07.15), Tatum Brook of Charles Henderson (61st, 30:54.44) and Tessa Suell (80th, 39:45.02), Goshen's lone runner at the meet.
Patterson wins boys race: Three weeks after finishing runner-up to Houston Academy's Gunnar Smith on the same Eastgate course, Providence Christian's Conner Patterson flipped the script last Thursday, beating out the Raider runner at the Eagle Invite.
Patterson, a junior, finished 16 seconds ahead of Smith, earning a 16:49.13 time to Smith's 17:05.81. Both times were the second-career best marks for each individual.
Finishing behind the two were Houston Academy's JC Peacock and three straight Enterprise runners – Jacob Tillery, Brett Tessay and William Kim. Peacock had a third-place time of 17:53.48, while Tillery had an 18:50.05 time, Tessay an 18:58.05 mark and Kim a 19:05.29 showing.
Three Providence Christian runners finished seventh through ninth – Peyton Hall, William Stanley and Cole Smith. Hall had a career-best 19:07.22 time, Stanley a 19:10.74 time and Smith a career-best 19:20.50 time.
Enterprise had the next three placers, including Dahale's key 11th-place finish. Bowden Michael (19:24.22) was 10th, followed by Dahale (19:36.43) and Conrad Suter (19:38.12).
Dothan's Ethan Johnston (19:41.81) finished in 13th place.
Other schools and their top finishers in the 89-runner field were Alex Garrison of New Brockton (16th place, 19:56.82), Hagen Seymour of Wicksburg (18th, 20:05.96), Conner McKenzie of Headland (23rd, 20:34.02), Stephen Holbert of Charles Henderson (35th, 21:41.84), Kasey Dyess of Opp (43rd, 22:17.76), Matthew Smith of Kinston (45th, 22:39.43), Wesley Hartman of Northside Methodist (65th, 24:33.10) and Bradley Singleton (75th, 27:20.58), Goshen's lone runner.
Enterprise runs at Smiths Station: Two days after the Eagle Invite, Enterprise runners ran at the Smiths Station Panther XC Invitational with the girls team finishing third behind Auburn and Smiths Station and the boys in sixth place out of 14 teams.
Natalie Warner led Enterprise girls with a 13th-place time of 21:56.04 and Evelyn Holmes-Smith and Kayleigh Riordon were 21st and 23rd at the race with times of 22:49.56 and 23:07.01. Emma McCrea finished 25th in 23:17.94 and Lauren Rodgers in 28th in 23:23.49.
Tillery led the Wildcat boys, earning 22nd with an 18:46.45 time. Dahale followed with a 29th place time of 19:05.37 and Tessay was 32nd with a 19:12.12 time. Bowden Michael finished 46th with a 19:50.73 time and Kristyan deJesus 49th in 20:01.36.
Busy Saturday of races: Wiregrass teams are spread out over three races this Saturday morning – the Auburn Tiger Classic, the Trinity CoEd Championships and the Covington County Schools Meet 3.
Enterprise and Providence Christian are at the 24th Annual Tiger Classic in Auburn, which has been limited to 10 teams because of COVID-19 restrictions.
Five area teams are entered in the Trinity CoEd meet in Montgomery. Those teams are Dothan, Charles Henderson, Headland, Houston Academy and Goshen. The meet has 34 teams entered as many teams are taking advantage to run on the same course as the Class 3A, Section 2 and Class 5A, Section 1 postseason meets in November.
Four Wiregrass teams are at the Covington County meet in Andalusia. Those area teams are New Brockton, Opp, Zion Chapel and Kinston. Five other teams are competing – Covington County schools Straughn, Florala, Pleasant Home and Red Level plus St. Luke's of Mobile.
Be the first to know
Get local news delivered to your inbox!