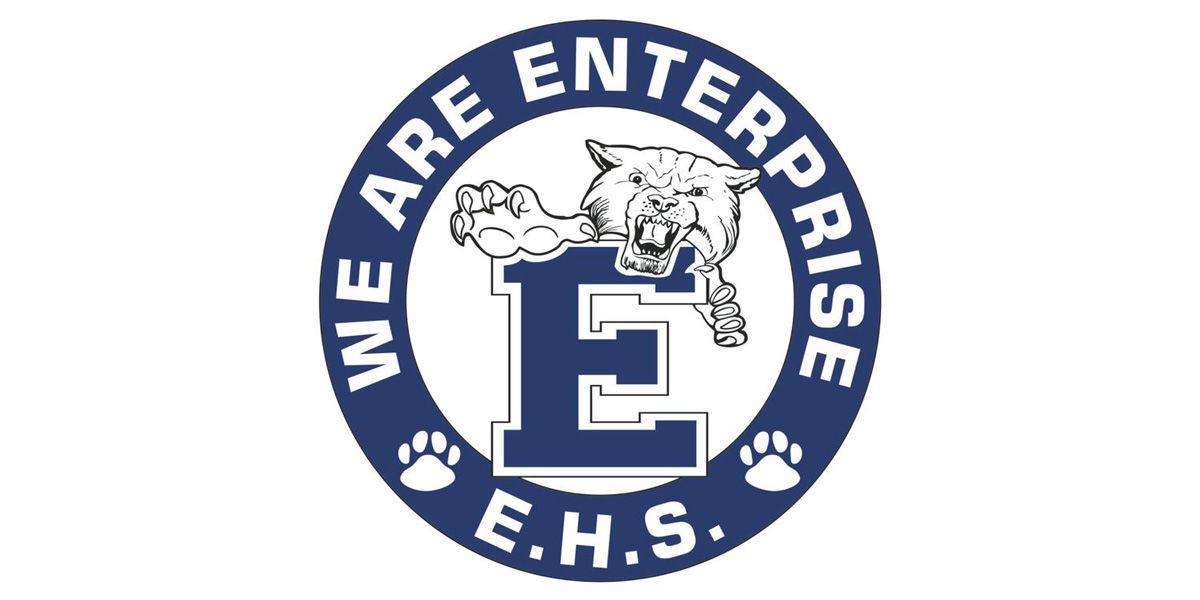 As scheduled, Enterprise's varsity baseball team visited the Birmingham area and played three games last weekend.
The "normal" part of the story ends there.
The Wildcats were scheduled to play Oak Mountain on Friday, then Oak Mountain and Helena on Saturday. They had checked into their hotel on Friday and were about an hour away from leaving for Oak Mountain.
"Coach (Derek) Irons called me and said they canceled everything over here," Enterprise head coach Mark Whitton said. "You go in panic mode at that point, because you've already checked into the hotel. I started texting, calling to see if anybody wanted to play. At this point I was mainly looking for Saturday."
Whitton is well connected and was chatting up friends and colleagues rapidly.
Hoover head coach Adam Moseley returned a call and said something might be able to work out for Saturday — although he had already scheduled a double-header with Ramsay and was reluctant to speak for Ramsay about making it a three-team round robin.
"I said what about tonight?" Whitton asked Moseley.
The Bucs coach said he'd check into it, but he wasn't playing and didn't know about umpires on short notice.
"He texted me back in 30 minutes said we'll play at 7. So we did," Whitton said, still sounding surprised.
Going into Saturday the plan was still up in the air. However, Ramsay agreed to make it a three-team doubleheader.
"We were very fortunate that coach Moseley was gracious enough to host us and let us play those three games," Whitton said. "It gave our kids another chance to get on the field before all this craziness happens. It just worked out."
Hoover defeated the Wildcats Friday night 11-7 on the strength of a seven-run second inning. Still, the Wildcats answered with a six-run fourth inning to get themselves back in the game.
Similarly, on Saturday afternoon Enterprise scored twice in the fourth to take a 3-2 lead against Hoover. The Bucs responded with three in the bottom of the inning and added six more in the fifth and eventually won 12-3.
"The wheels fell off for us," Whitton said. "They are good. They ran some guys out of the bullpen that were really, really good and limited us in big situations. I don't think the score is indicative of how the games went. I thought we had a chance in the middle to late innings in both games."
Earlier Saturday, Enterprise's Colin Marsh went 3-for-4, Drew Williams had a double and Jackson Lessman added a triple in a 9-4 win over Ramsay. Payton Easterling and Jack Williams each had RBI singles to help the Wildcats jump out to a 3-0 lead in the first.
Drew Williams pitched five innings for the win and Austin Acreman pitched the last two innings.
Whitton talked about the mood Saturday, the Wildcats' final games before the school closures aimed at stopping the spread of the coronavirus.
"It's almost a vibe that it's your last game," the coach said. "My message to them before every game was have fun, play for the guy beside you — which is our message every day. They enjoyed it. They had a good time out there with their buddies.
"I think everybody that puts the uniform on you want to win. We gave everybody a chance to play and enjoy the day, not knowing if we're going to play again. …
"To me, as the head coach, that's been the hardest thing for me over the last couple days. There's a chance we may play again. There's a chance we don't put the uniform on again this year. The hardest part is not knowing what to tell them."
Be the first to know
Get local news delivered to your inbox!