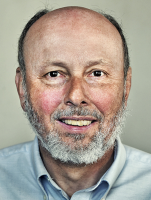 Dothan's inaugural Juneteenth parade on Saturday was about celebrating freedom for all people.
Gina Oates, second from right, was the installing officer for the Luncheon Pilot Club of Enterprise Officers for 2021-2022.
After President Joe Biden signed legislation Thursday establishing Juneteenth as a federal holiday commemorating the end of slavery, Alabama G…
Ford Finders Employment Services would like to congratulate Bryson Pittman, the first winner of its $500 books scholarship.
DALEVILLE – All In Credit Union, which has demonstrated its commitment to protecting elderly members from the risk of potential fraud and expl…
The President's and Dean's Lists at LBW Community College in Andalusia for the 2021 Spring Semester includes:
BIRMINGHAM — Samford University recognizes 1,703 students named to the 2021 spring semester Dean's List.
TUSCALOOSA – A total of 11,813 students enrolled during the spring 2021 term at The University of Alabama made the Dean's List with academic r…
Seller, buyer, property location, total purchase price, date
View all