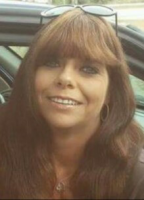 Editor's note: Staff writer Michele Forehand died unexpectedly on Sept. 23. This is the last story she wrote for the Dothan Eagle.
BONIFAY - A Holmes County, Florida, man faces burglary multiple charges after investigators say he stole catalytic converters from a local aut…
An anticipated jury trial for Coley McCraney charged in the 1999 deaths of J.B. Beasley and Tracie Hawlett has been continued until 2021.
A suspect in the Sept. 6 shooting on South Lena Street that claimed the life of a Dothan woman will have a preliminary hearing on Nov. 6.
MARIANNA – Jealousy over money ended with one man being arrested after assaulting his girlfriend while the couple panhandled here for money ne…
A Dothan man faces robbery charges after allegedly pulling a knife on an employee while trying to steal a power tool from a local hardware sto…
A Dothan man faces fraud charges after police say he used someone else's bank debit card without permission.
BONIFAY – A search warrant executed in the 400 block of Martin Luther King Jr. Avenue led to three Holmes County residents' arrest on drug cha…
CARYVILLE – A brief weekend pursuit landed a Mobile man in the Holmes County Jail.
A lengthy investigation leads to a Dothan man facing multiple charges after he allegedly stole a firearm and shot a state witness while out of…
View all