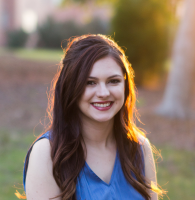 Sable Riley
Reporter II
Bio

History nut. Dr. Pepper drinker. Mom.

Birthday

April 6th

Home town

Dothan
A lot can be accomplished in a year, incoming Dothan Area Chamber of Commerce Chairman Delvick McKay said before accepting the gavel from Imme…
Dothan Preparatory Academy has changed dismissal time from 3:40 to 3:25 p.m., according to a post on the school's Facebook page.
A Slocomb woman was arrested at Flowers Hospital after she allegedly assaulted a Flowers Hospital nurse in the emergency room.
A fugitive from Tennessee was arrested in Dothan after police conducted a welfare check due to concerns her child was not attending school.
A Dothan woman is facing charges for first-degree domestic violence after police say she used a kitchen knife to slash her partner's face and …
A Dothan man has been arrested and charged for sexual abuse of a child less than 12 years old and sexual torture, according to police.
Houston County Schools currently has more than 300 students and staff members in quarantine after testing positive for COVID-19 or being exposed.
Dothan City School Board Chairman Mike Schmitz underwent successful heart bypass surgery at Southeast Health Tuesday.
Southeast Health has named Dr. George Narby as its new chief medical officer following the retirement of Dr. Charles Harkness.
EUFAULA - Former Barbour County Sheriff Leroy Davie Upshaw was arrested for allegedly using his public position for personal gain.
View all