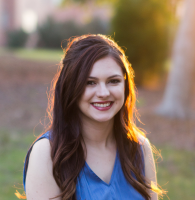 Sable Riley
Reporter II
Bio

History nut. Dr. Pepper drinker. Mom.

Birthday

April 6th

Home town

Dothan
Dothan's financial position has been bolstered by impressive July sales tax collections that resulted in a surplus of more than $6.3 million f…
Houston County Schools could delay opening until after Labor Day, if the school board approves.
Dothan took another assured step toward building a new million-dollar animal shelter closer inside the city after purchasing a property to bui…
Dothan commissioners are considering a proposal to donate the former Montana Street Magnet School to the Dothan Housing Authority.
Many Wiregrass counties remain high-risk areas for COVID transmission, according to the Alabama Department of Public Health's COVID-19 Risk In…
Eufaula City Schools announced Thursday that its students will be going all-virtual for the first nine weeks of the upcoming school year. 
Most educators are not comfortable with returning to school in the fall, according to survey results conducted by the Alabama Education Association.
View all