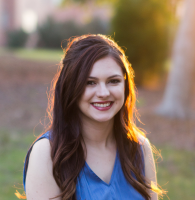 Sable Riley
Reporter II
Bio

History nut. Dr. Pepper drinker. Mom.
When the Crossing at Big Creek was created a decade ago, it was built with a larger vision in mind.
The following people have been arrested by the Dothan Police Department. They have not been convicted. Information is provided by the Dothan P…
Dothan police arrested an Ashford man accused of stealing checks written to other people and depositing them into his account.
Matthew Jerome Taylor, 45, of Ashford
A Dothan mechanic shop owner was arrested after admitting he stole car parts from a vehicle he was servicing.
A woman who Houston County Sheriff's Deputies arrested after a car chase from Dothan Animal Shelter to downtown is being held without bond, ac…
A Dothan pizza delivery restaurant led officers to the discovery of a woman suspected of profiting off people's personal information
View all